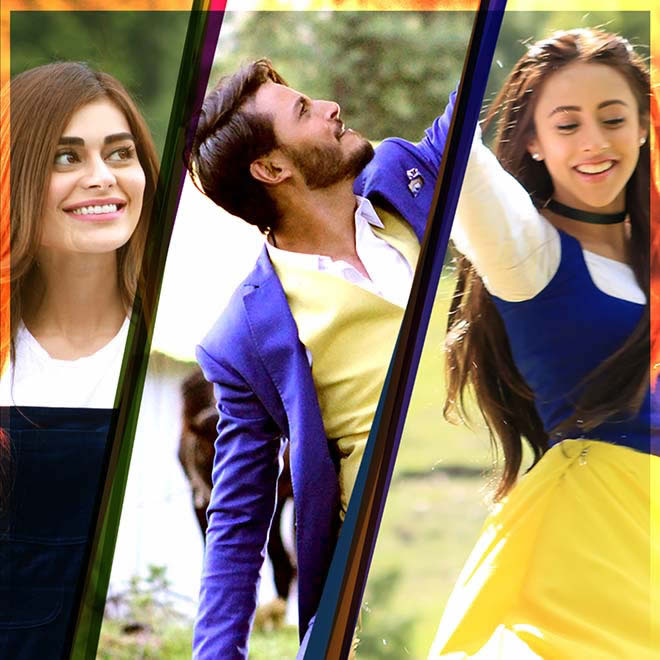 This coming Valentine's Day (2017), cinema audiences' romantic inclinations will be heightened with the release of the much anticipated romance-drama 'Balu Mahi'. The film will release Friday, February 10, 2017, the weekend before V-Day.
Helmed by celebrated and in-demand Television and Theater director Haissam Hussain in his directorial debut for the big screen, the electrifying, oft hilarious and visually stunning travel film attempts to portray Lahore and the North on a larger-than-life canvas, and celebrate romance in an utterly unique manner. A small synopsis of the film is given below:
The film brings forth a never-before-seen coupling with the powerhouse performer and ethereal beauty Ainy Jaffry and debonair actor and a household name in television, Osman Khalid Butt. This will be their debut in the realm of commercial cinema as leads. They will be joined by the stunning supermodel Sadaf Kanwal, who makes her film debut with 'Balu Mahi.'
Other well-known and credible names associated with the film include producers Sadia Jabbar & Muhammad Ashraf Chaudry Muhammad Arshad Chaudry, and Executive Producer Mian Yousaf Salahuddin.
HKC Entertainment Chairman Hammad Chaudhry, owner of Cinestar in Pakistan, will distribute the film in Pakistan while Grand Showbiz Media is the International Distributor of the film who has been distributing the blockbuster Pakistani Film Actor in Law. Other leading industry names associated with the project include music composer Sahir Ali Bagga, who has composed five songs for the film, and written by Saad Azhar.
So get excited for an entertaining and exhilarating motion picture experience, as Sadia Jabbar & Haissam Hussain take you on an epic journey of love, laughter, music, and life this February 10, 2017 with 'Balu Mahi'!