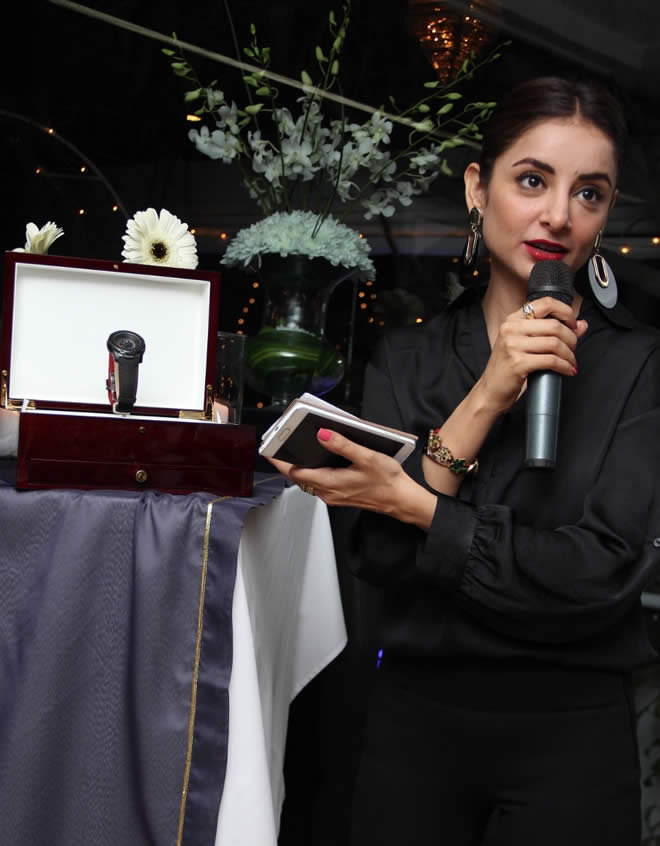 Ulysse Nardin recently introduced 12 Wonders at an event in Karachi. The event was hosted by renowned TV and Film actress Sarwat Gilani and was attended by  friends of Collectibles like Waseem Akram, Shaniera Akram, Frieha Altaf, Javed Sheikh, Behroze Sabzwari, Iman Ali, Sana Bucha, Zhalay Sarhadi, Asim Jofa to name a few, along with other socialites and celebrities.
Patrik P. Hoffmann CEO of Ulysse Nardin, speaking at the occasion-"Finding a right partner who share passion and the vision, then you are on the right track".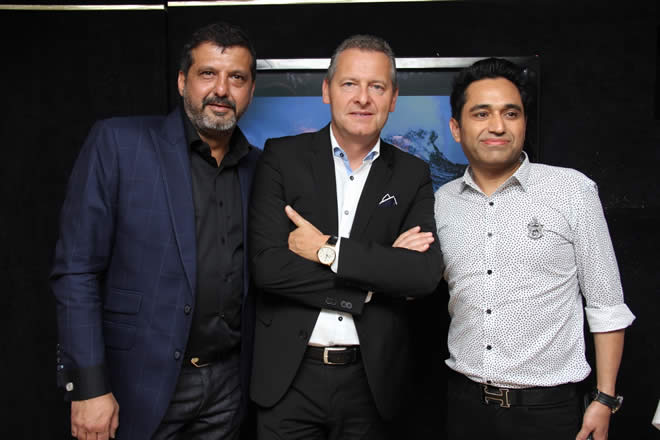 Rameez Sattar, CEO of Sonraj Group, stated, " Sonraj and Ulysse Nardin enjoy a great working relationship of mutual trust and respect and it is due to our ethical business practices that the brand enjoys tremendous success in the market.
12 wonders is conceptualized and will be exclusively available at Collectibles. Each timepiece of 12 wonders is unique piece 1 of 1.