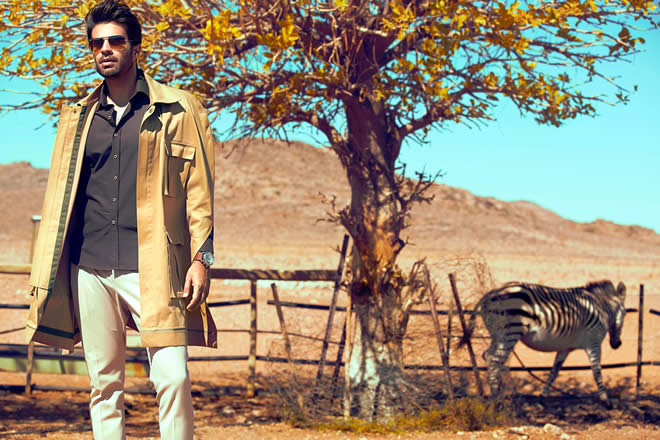 Pakistan's leading high-street and retail brand Sapphire has proudly launched a western edition for their menswear's collection; African Safari, also revealing the multi-faceted actor and director Adnan Malik as the face of 'Sapphire Man'.
Always spearheading the trends this is the first time, Sapphire is building an entire western line including further additions of leather and fashion jackets, safari suits, men's capes, jumpsuits, waist coats, round neck shirts, every day wear shirts, different variations of pants; pleated, tailored and tapered The collection will be available in Karachi, Lahore and Islamabad on the 23rd of September, 2016.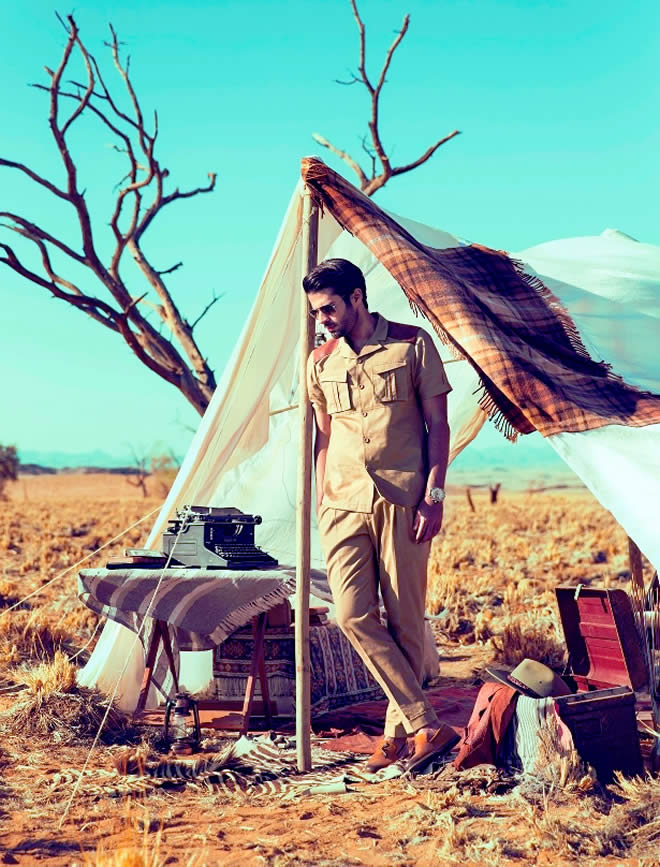 African Safari Collection is an embodiment of sleek tailoring, bold silhouettes, and sporty charm of Sapphire Man providing fashionable affordable and functional quality clothing for men.
Sapphire menswear will ultimately provide a complete range of wardrobe choices for the modern Pakistani male. This will include essentials, footwear, accessories and clothing from quality every day wear to experimental clothing for Sapphire's fashion forward consumers based on global trends.
The Sapphire Man campaign was shot in South Africa featuring Adnan Malik, who epitomizes the real sapphire man who is not afraid to push boundaries, do the unconventional and follow his passion. The imagery of an old school charm, good looks and an intrigued man preserving wildlife against the surreal African backdrop makes for a perfect visual for the African Safari Collection.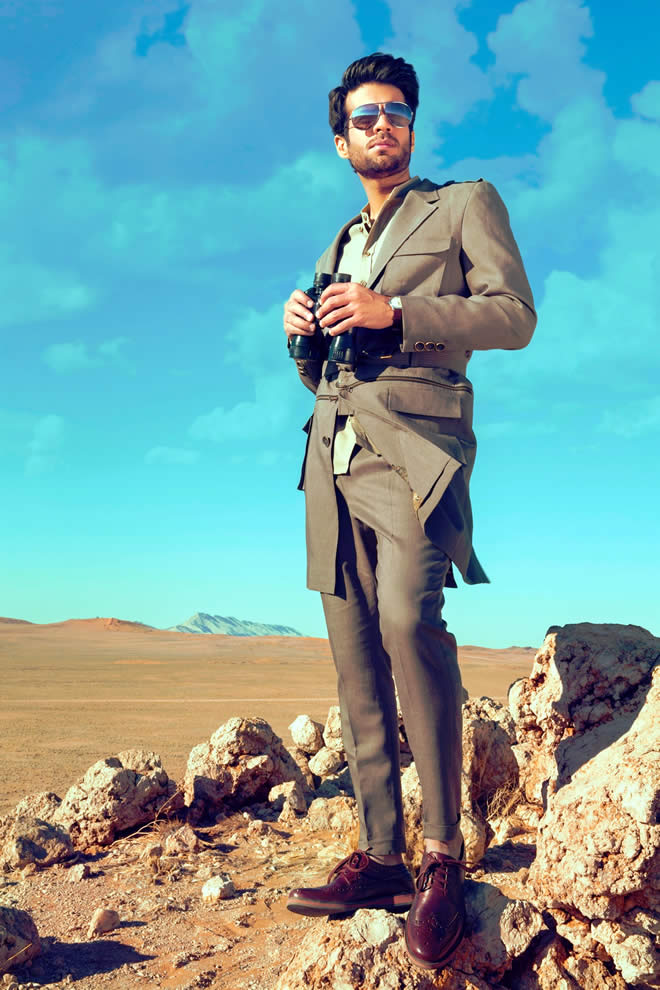 The photography is done by Nadir Firoz Khan, who captured the majestic landscape to perfection with uber style. For the ultimate impeccability International Hair stylist Harlem Alexander and makeup artist Pia contributed in the Sapphire African Safari campaign in South Africa.
Envisioning the Sapphire Man as a quintessential 21st century global denizen, Creative Director at Sapphire, Khadijah Shah has said; "Sapphire man is well-travelled, successful, roguish, and a true adventurer at heart, he can fit into any situation with panache and force of personality. With a flair for dressing, be it casual rugged shorts, a crisp kameez with a vest or impeccably tailored pants: the Sapphire Man can pull everything off with his easy, laissez-faire attitude.
Just as Sapphire women's wear we wanted to develop a line specializing in fashionable affordable and functional quality clothing for men. I believe there is a lack in the local market as there is either a smattering of foreign labels with back seasoned collections or local brands that lag in design or quality or both. My personal aesthetic is classic and clean, and that reflects well in my design philosophy for menswear as well."
Speaking about menswear collection and the Sapphire man, Nabeel Abdullah, director of Sapphire has said; "Sapphire is a brand for a new generation of eclectic Pakistanis who are doers; they are hardworking, confident, uninhibited and ready to take on the world. We have always had a high demand from our male patrons, we at Sapphire are really excited to bring this diverse range of fashionable, affordable, versatile and quality wardrobe staples for men with our first menswear collection called the African Safari collection."