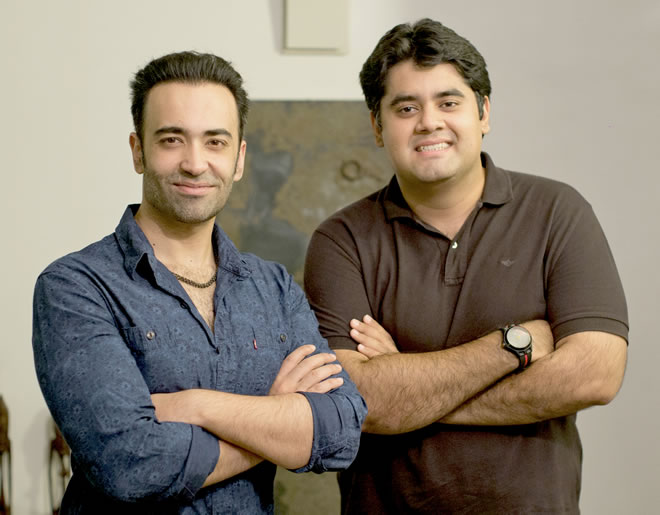 The month of September will be marked by the launch of Levi's Live; the project will hold live music sessions every month starting from the 24th September, 2016 followed by the release of live performance videos and audios of each session. LEVI'S seeks to inspire and empower the next generation of musicians and artists by reviving the live music scene in Pakistan.
Levi's  has partnered with Riot Studios: the premier space for recording music, films and post production in Lahore, where some of the country's top musicians, music videos and films have been produced over the last decade. Riot Studios is owned by Farhad Humayun who is also a creative consultant for the project.
The LEVI'S Live sessions will showcase new and established artists whose work embodies a sense of craft with the aim of helping inspire young people to kick start their own creative endeavors. LEVI'S Live will be a great opportunity for this emerging talent to venture into the music industry and reach their creative heights. Pakistan is a hub of talent and Levi's Live will be a platform where they can constructively channelize their energy.
"We saw that there was no platform for live music, LEVI'S will be reviving that culture of bringing people who love music together and watching and celebrating the incomparable talent we have in Pakistan. Levi's is set to return to the center of music culture by spearheading upcoming music project "Levi's Live". This is not a seasonal campaign, LEVI'S LIVE is our long-term, go-forward strategy. It's our connection and commitment to music" says, Mr. Hammad Sohail, Marketing Manager, Levi Strauss Pakistan.
The brand ethos of LEVI'S is similar to great music which is defined through originality, authenticity and youth spirit;  LEVI'S has a long standing history of collaborating with artists to support a wide array of communities—from sports and lifestyle programs to humanitarian efforts and philanthropy.. In 2016, Levi's continues this legacy of giving back by building community-based music programs in partnership with artists within their hometowns. One such example is Alicia Keys in the US for music education for school aged youth. Levi's has always been a part of the music community. LEVI'S is worn by the most original of artists, and loved by music fans worldwide. Levi's is the brand of original, authentic self-expression.