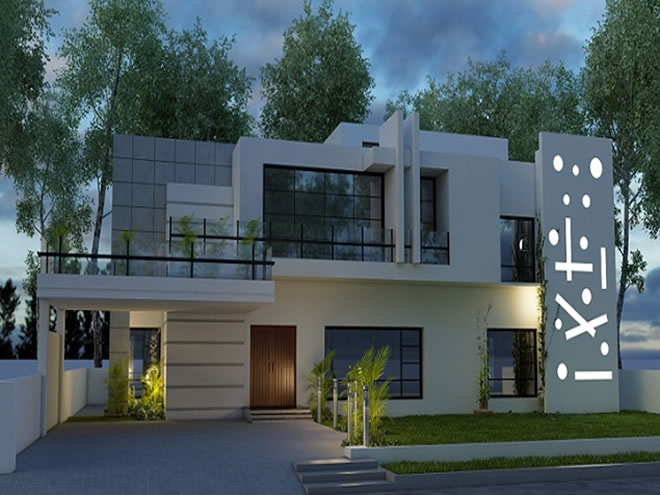 As the economic activities continues to regain moment, more and more families have once again accumulated funds to focus on improving the appearance of their homes. With more abodes being built across the country, architecture companies in Pakistan are also getting busy uncovering new, creative and peculiar ways to set their home designs apart.
While browsing through the recent projects of Amer Adnan Associates, I came across an array of distinct and contemporary design elements that have given residential architecture a new impression.
From sculpture elements on façade, to mitigating lighting through ceiling beams, the Lahore-based construction firm has introduced four contemporary design trends that are sure to redefine the residential architecture in Pakistan.
1. Ornate Voids
To add allure, use of sculpture forms such as projecting cantilevers, smooth surfaces and shifted volumes is common in modern homes. However, it seems homeowners are now bored with these forms as slowly but surely more families are opting for entirely new design elements like ornate voids.
These ornamental spaces are punched in the façade, which automatically draws your attention to the apertures. See the image above where the beautiful house with ornate voids is set to grasp your eyes.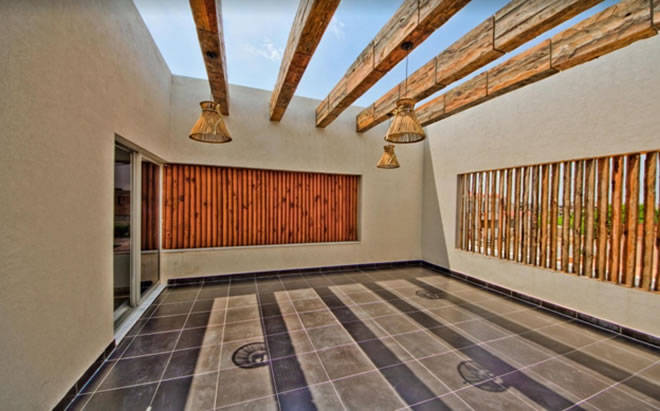 2. Ceiling Beams
Architects have long been using wooden beams to make ceilings more attractive. Now AAA has used them on the terrace area to give some shade from the sun and serve as a shield against light rain showers. Not only this overhead shading protects the space from too much sunlight, but it also reduces dependence on artificial lighting at night.
Not to mention, the fascinating design make incredible shadows that change as the sun passes away. Most of all, the rustic wooden beams are adding interest to the space by allowing homeowners to bask in a light, airy, outdoor environment.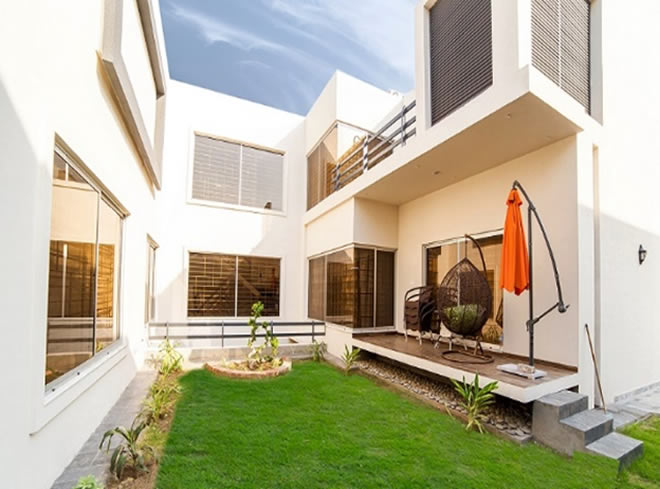 3. Visible Geometry
Many are of the view, large horizontal windows are perfect for bringing in ample natural light to interior spaces. One cannot completely disagree with them, but frequent use of large windows in contemporary projects can prove monotonous. Instead, incorporate several openings throughout the dwelling as shown in the image above. It's an ideal way to lure visitors' attention to the beauty found in the explicit geometry.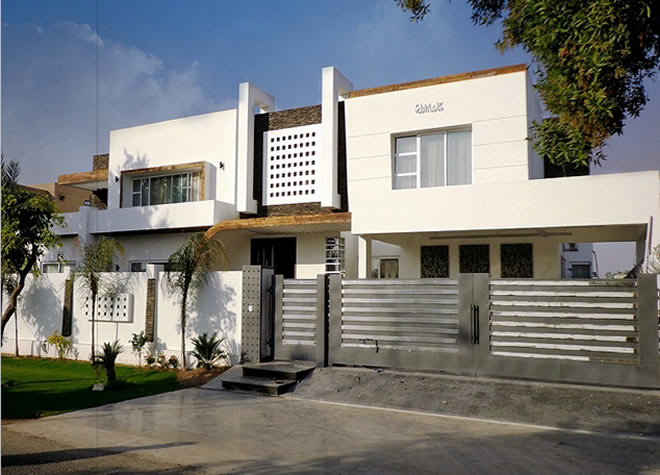 4. Patterned Front
Do you know what can serve as a perfect canvas for architects?
A smooth exterior wall. HOW? It's an idyllic piece to try out new design features. Here the design team has carved moire patterns on the façade of this house, in the image above, with methodical arrangement to create brick-like voids. Perhaps, the pattern may appear understated and subtle from afar, but inside the dwelling it provides a theatrical play of shadows as the sunlight moves across.