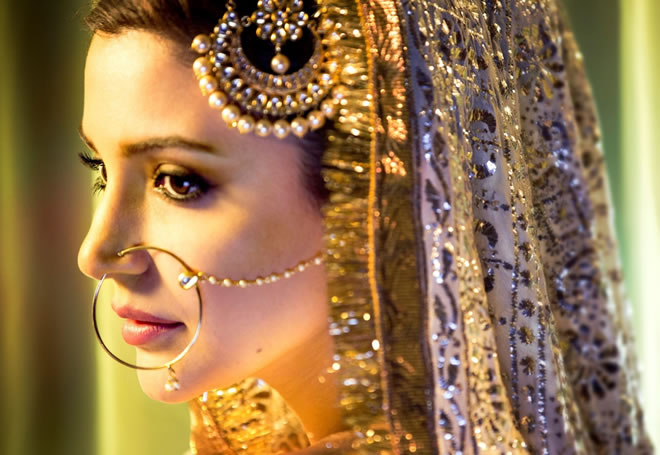 DIVA'NI, arguably the world's only cinema inspired fashion brand, is set to showcase at The Couture Wedding Affair curated by the editor of Harper's Bazaar Bride India. To be held on the 9th and 10th of September 2016, this two day event is being hosted at the prestigious Palazzo Versace, Dubai.
Having opened its doors to their first international couture flagship store in the heart of Lahore. DIVA'NI has been a long-term associate of the magazine and at the exposition, the brand will exclusively preview their much-anticipated Bridal Couture'2016. A tribute to the age-old craftsmanship and the brand's infatuation with the Mughal gardens, this collection is an ode to the timeless beauty of the bygone era.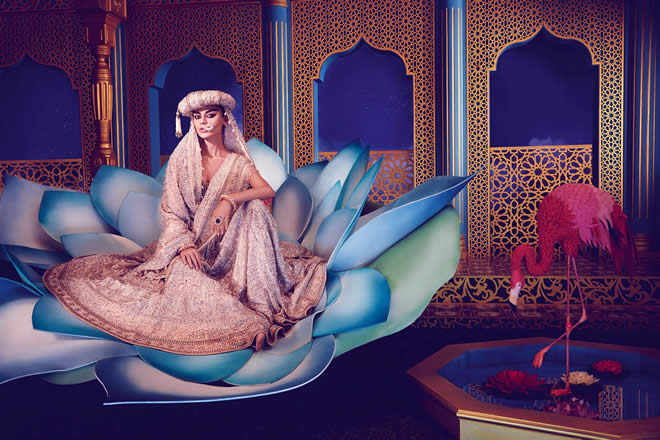 The Mughal florals, the regal flutters, the larger than life architecture, all dipped in hues of pristine royalty and wrapped up in luxury at its best. DIVA'NI Bridal Couture 2016 is going to be an experience never seen before.
The Wedding Expo is a one-stop shop for brides and their families-to-be, to pick up everything needed for a luxe, elegant, and aspirational wedding. For this expo, DIVA'NI has worked with the creative genius Andrew Del Rosario to create a custom-thematic space, where DIVA'NI will be seen exhibiting it's critically acclaimed 'A Queen's Ransom' and the handcrafted traditional chikankaari collection 'Lafz', curated for the movie SULTAN.
DIVA'NI will also be hosting a masterclass on 10th September at the Wedding Expo. This by-invite-only expert session will include a live model display featuring an exclusive preview of Bridal Couture'2016 collection, and a moderated session with Ms. Sanya Dhir, wherein she will answer questions and interact with the attendees over cocktails and bites. These masterclasses are the first of their kind in the UAE and will have attendance by prominent socialites and clientele, who will be able to experience this exclusive collection first hand.
On DIVA'NI's association with Bazaar Bride, Sanya Dhir, Creative Director, DIVA'NI said; "Bazaar Bride has been doing a tremendously job and DIVA'NI's association with them has been overwhelming! Harper's Bazaar Bride has stood out as a refreshing change in the monotonous Indian Bridal stories. It has definitely taken bridal couture to places, making it approachable and at par with the international market. We are really excited to be bringing to Dubai our Bridal Couture 2016 in an experiential way never seen before."
Arguably the only fashion brand built at the edge of cinema and reality, DIVA'NI was first introduced to India in 2013 by Yash Raj Films, Indian cinema's biggest name and KBSH Private Limited, one of the largest & independent heritage fashion houses based out of New Delhi. With the powerhouse creative director Sanya Dhir at the helm, the launch of DIVA'NI in Pakistan is a manifest of Pakistan and India's common heritage across culture, cuisine, values, music, films, fashion, and sport, as we are all a part of the same big picture.