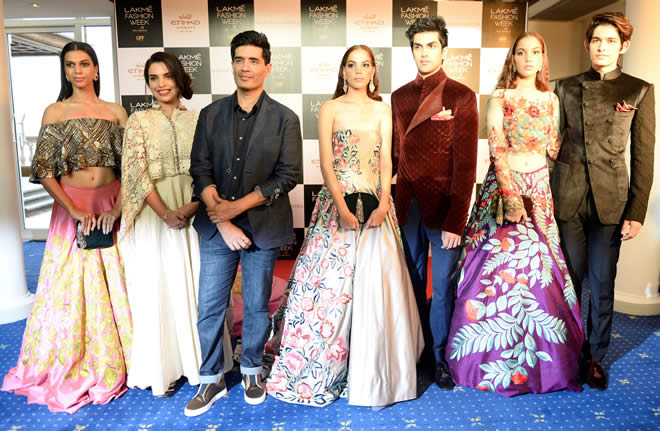 As Lakmé Fashion Week goes digital this season, leading designer, Manish Malhotra sets the stage to present a bespoke collection that will transform the grandeur of the runway into a Virtual Reality show in association with award winning airline, Etihad Airways.
The virtual reality show will break geographical barriers and will give viewers the excitement of actually being present at the show; from backstage to the front row and the post show party.The Virtual Reality video of the show will premiere at an exclusive event after the Lakmé Fashion Week.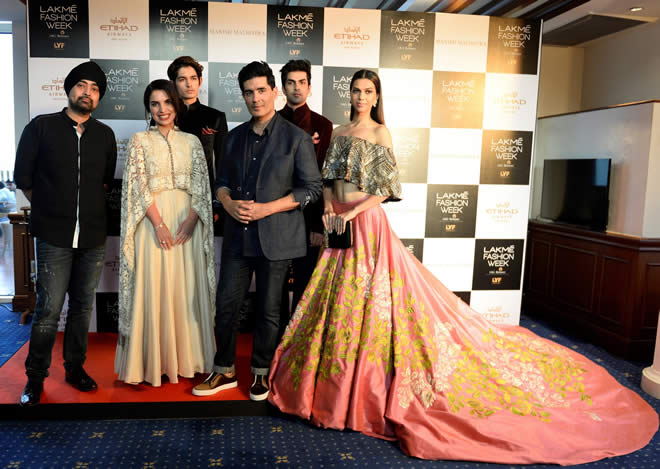 This announcement was made at Manish Malhotra's exclusive preview held today at ITC Grand Central and comes just months after Etihad Airways used the pioneering technology to give viewers unprecedented access to the airline's award-winning Airbus A380 by immersing them in the aircraft cabins in a virtual reality film 'Reimagine' featuring Hollywood actress Nicole Kidman.
Manish Malhotra's fashion show will be held in Mumbai at ITC Grand Central on August 24th on Day 1 of Lakmé Fashion Week.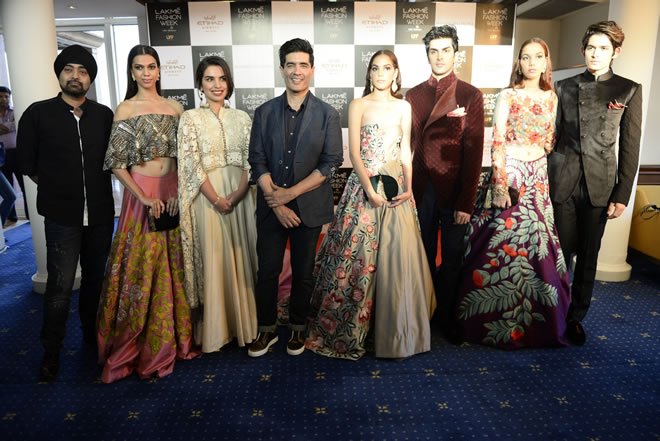 His new collection spotlights Indian craftsmanship combined with modern silhouettes. The fashion house will showcase its signature embroidery work with textured colours meshing with subtle shimmer and sparkle. You can expect statement ensembles and handcrafted evening wear that will make a trousseau special for every moment surrounding a wedding. The show promises to be an experiential setting, a celebration for all the to-be brides.
On this exciting new association, Manish Malhotra comments, "I am delighted to be partnering with Etihad as two future forward brands come together- this will be the very first fashion show that will give viewers an experience beyond frontiers, space and time".