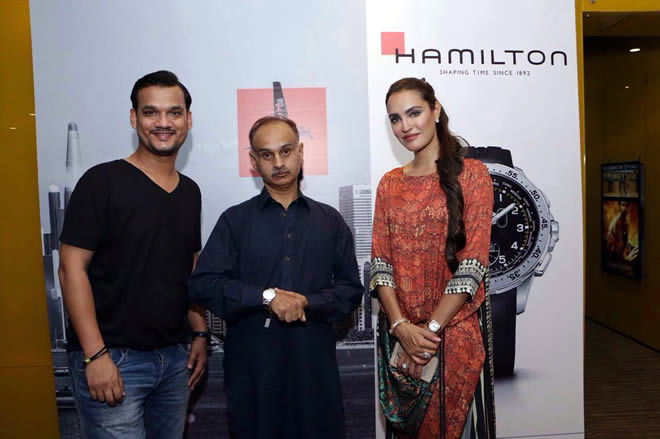 Hamilton watches celebrated Eid Festival in Islamabad, Faisalabad, Gujranwala, Lahore, Murree and Karachi followed by prize distribution ceremony.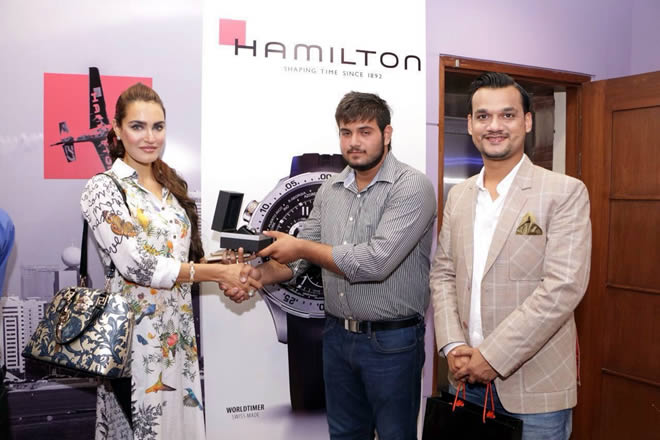 Hamilton Watch Company was founded in 1892. It is based in Switzerland and belongs to the world's largest watch manufacturer and marketer, The Swatch group. It is represented by "Movements by Collectibles" in Pakistan and is available at Movements, AM:PM and other selected prestigious retailers across the country.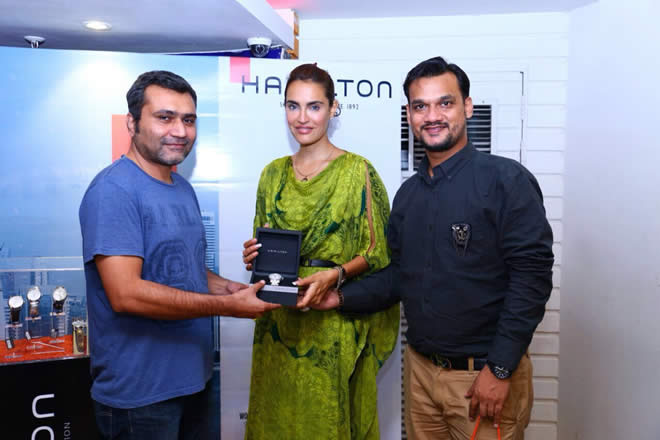 Super Model Nadia Hussain, friend of the Collectibles visited Islamabad, Faisalabad, Gujranwala, Lahore and Karachi for the occasion and announced the mega price at Cinepex cinema. Lucky winners won Hamilton watches.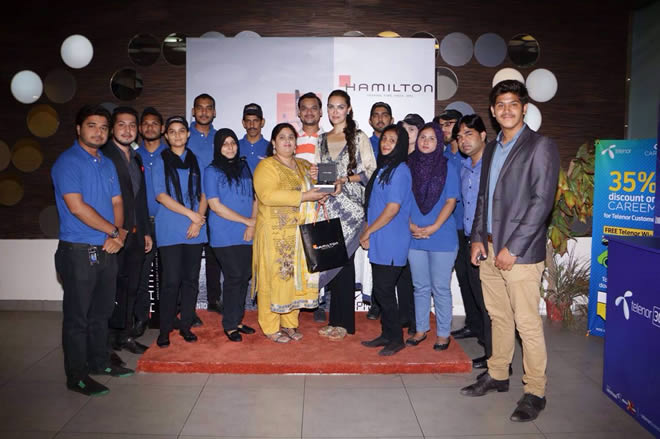 "As a part of company's expansion plan we will hold such event in other cities of Pakistan too" said Adeel Feroz, Representative of Movements.