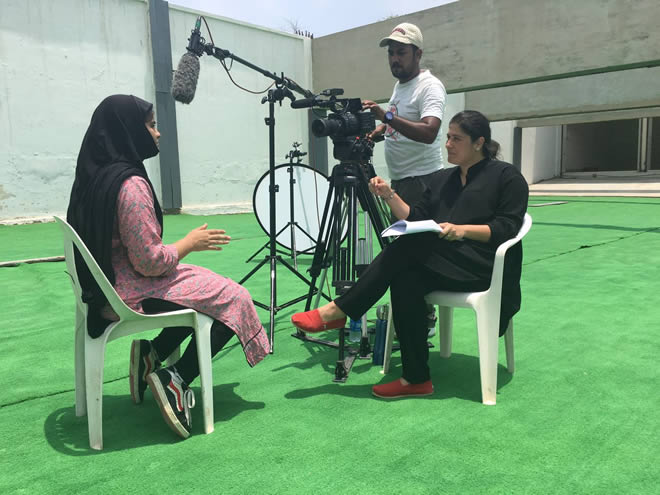 One of Pakistan's leading production houses, SOC Films, is set to launch two-short documentaries titled 'Dream Big Pakistan' [DreamBigPakistan], which chronicles inspiring Pakistani women from across different sports participating at the Rio Olympics 2016.
SOC Films has proudly documented two women representing Pakistan at the Olympic Games this 2016 and the first short film features the 21 year old Minhal Sohail, who is the first Pakistani woman ever to qualify for the 10 Metre Air Rifle Category for the Olympics.
Minhal Sohail has been competing in the Air Rifle category since the age of 16 and has been trained under the Pakistan Navy Shooting Program. The short-film shares Minhal's training at the Pakistan Navy Shooting Range Facility, Karsaz and her thoughts on competing at the Olympics. The film also features Coach S/Lieutenant Coach Khalid Bin Anwar who has been coaching Minhal for the Olympics.
With two-time Academy Award winner Sharmeen Obaid-Chinoy at the helm, the documentary series has been conceptualized, directed and produced by SOC Films.
Speaking about #DreamBigPakistan, Sharmeen Obaid-Chinoy has said: "These short-films celebrate Pakistani women who dare to dream. We at SOC Films are excited to share their stories with Pakistan".