Following the recent announcement of DIVA'NI's arrival in Pakistan with an exclusive screening of the record breaking box office hit 'Sultan', attended by stars Ali Zafar, Meesha Shafi and Fawad Khan, DIVA'NI will now be opening doors to their first international couture flagship store in the heart of Lahore's luxury retail area, main MM Alam Road in Gulberg on the 5th of August 2016.
Indeed DIVA'NI in Pakistan will introduce its coveted hand worked eastern couture across bridal and formal wear along with a selection of luxury ready to wear.
Arguably the only fashion brand built at the edge of cinema and reality DIVA'NI was first introduced to India in 2013 by Yash Raj Films, Indian cinema's biggest name and KBSH Private Limited, one of the largest & independent heritage fashion houses based out of New Delhi.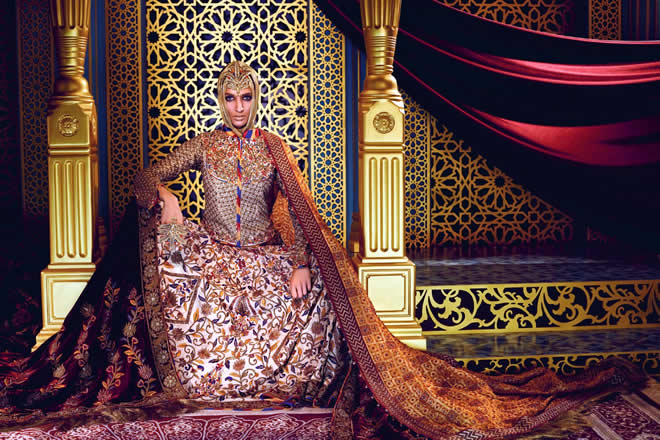 The brand is led by its powerhouse creative director Ms. Sanya Dhir, who joined the 65-year-old family business, KBSH in 2009. Her calling was the need to break the age-old stereotype attached to ethnic wear and make it more accessible and relevant to the "Glocal" woman. Hence, DIVA'NI was born; inspired by fashion, film and femininity, with a passion for heritage, a mastery of exclusive and extensive handcrafted techniques and a fundamental appreciation for traditional craft.
The launch of DIVA'NI in Pakistan is a manifest of Pakistan and India's common heritage across culture, cuisine, values, music, films, fashion, and sport, as we are all a part of the same big picture. In fact, if you look at this closer, there would really be no corner, heart and soul in Pakistan that doesn't sing, dance, and celebrate the songs and stories of this region. Who hasn't really broken into a smile, or held a breath, or shed a tear when their famous heroes and heroines played out in legendary films.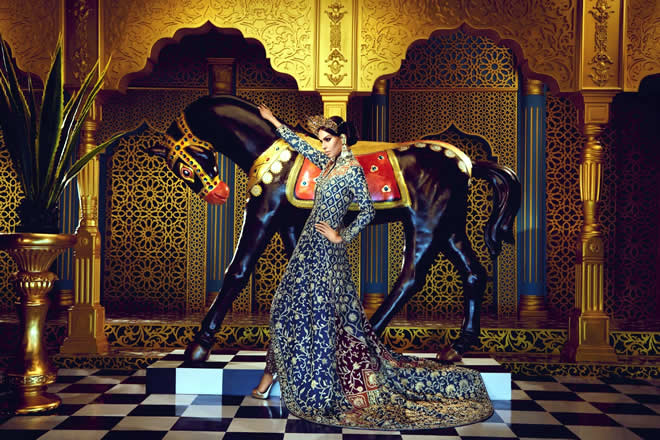 Indeed as a custodian & connoisseur of Indian textiles, DIVA'NI conserves and promotes dying traditional crafts, working closely with its weavers and craftsmen from the remotest regions of the sub-continent. With over hundreds' of zardozikars (master craftsmen), handloom weavers and hand-paint women artisans spread over Lucknow, Delhi and Varanasi, DIVA'NI brings forth its rare artistry to create exclusive and bespoke bridal couture & luxury pret-a-porter.
DIVA'NI's Pakistan flagship is an architectural and design story in itself. The experience of design starts from the moment you step into the store's "Grand Double Height" marbled lobby with its magnificent intricate ceilings, replicating the jhoomars of yore.  Use of Natural onyx in the ceilings, intricate inlay's in warm brown emperado marble floorings and traditional jaali works are an exquisite experience of the old world charm.  The central space with vaulted ceilings and colonnades on either side create a unique atmosphere.
Every individual space with beveled mirrors on walls and stained glass ceilings all add to the ambience of cinematic royalty. The pride of every DIVA'NI store is its couture lounge namely First Lady by DIVA'NI; it is in this space where you are engulfed by the luxury of the brand. The entire space is designed in a circular form with layered beveled mirror ceiling creating an almost surreal feeling.
The curved wardrobes with intricate carvings along the periphery add another dimension to the space. The entire material spectrum used in the project are handcrafted and handpicked from masters of workmanship across India, Pakistan and Middle East adding to the Global flavor of the store. The store opens from 11:00 am to 8:00 pm, 05th August 2016 onwards.