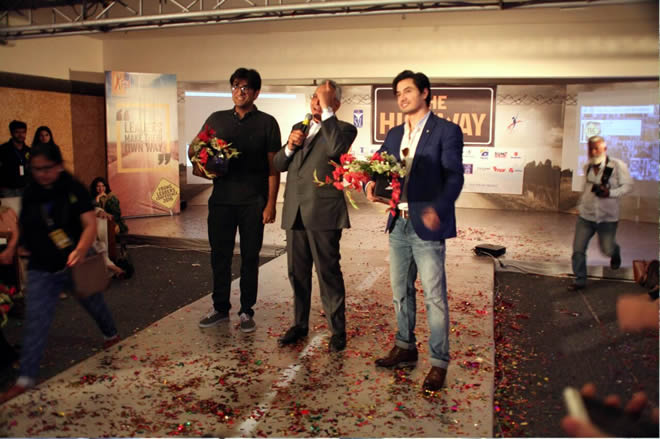 Young Leaders Conference is the most premium leadership conference held Pakistan. Since its inception, YLC has created a multi-disciplinary awareness in the young individuals.
It stands as one-of-a-kind gathering which brings together featured speakers from politics, entertainment, development, corporate, culture, PR and advertising and education to unleash potential Pakistan's youth harbors.
This year the colossal supporter of education in his country Ali Zafar was invited to speak at this forum on the first day of the 6-day conference. Zafar gave a lecture on the importance of education and the power of decision-making. He spoke in favor of the youth of how they should be allowed by the parents to choose their own career.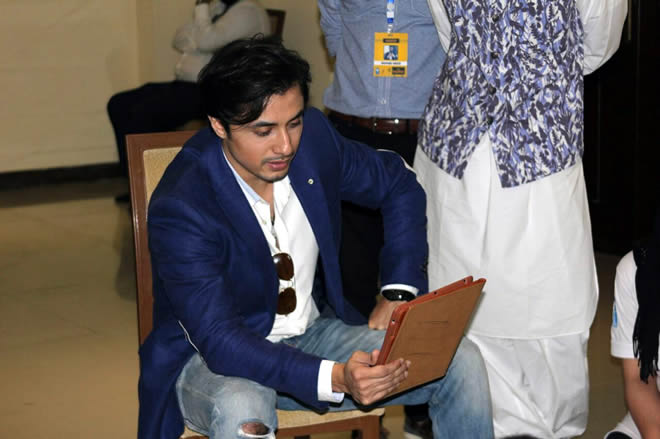 Ali Zafar also shared his own story of how he became an artist and how important it is to study and learn and to establish oneself in today's world. Ali Zafar spoke to students belonging from different walks of life; his speech was extremely passionate and motivating for the youth. The very generous Ali Zafar also announced that he would sponsor 2 children's education through YLC NGOs; a boy and a girl to be specific.
Not only did the star gave a lecture but he also participated in a focus group session with a group of students and answered all their questions. Did a bit of career counseling and also recorded a personal message for a child's parents requesting them to let their child choose the career he wants for himself.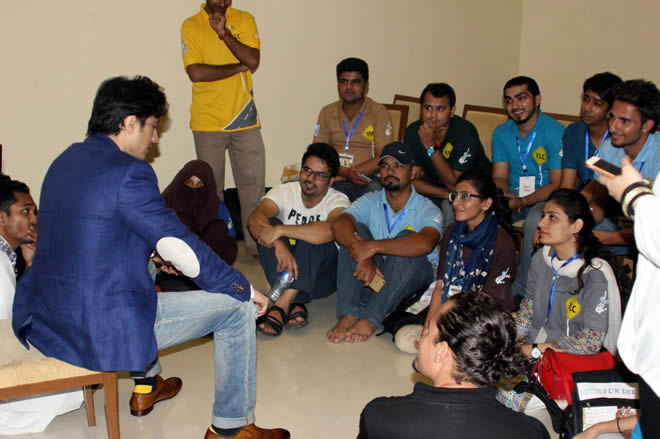 YLC has actively trained over 4000 youngsters who carried the values forward and created a difference in more than 2.2 million lives. Nothing but the unbending determination to induce a be-the-change attitude and focus on "Action" has brought more than 85 youth organizations under its lead.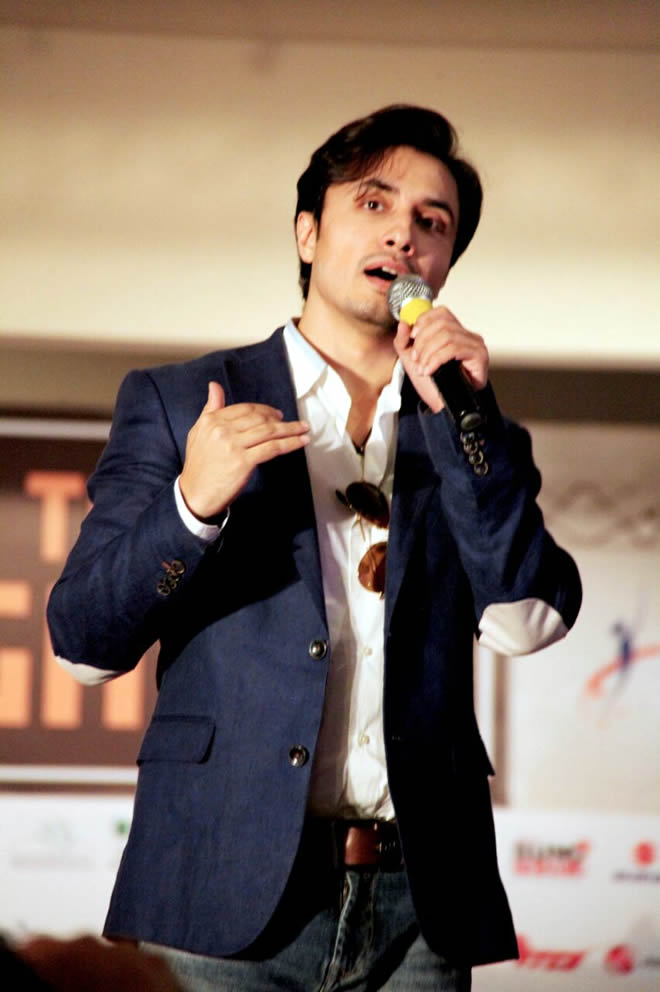 The passionate humanitarian with a history of supporting those in need Ali Zafar once again becomes a part of great platform and pledges to support the underprivileged.