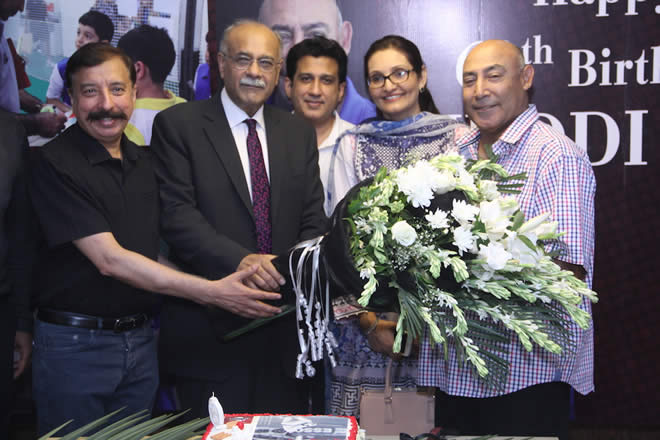 A surprise party was arranged by the Pakistan Super League franchise team Lahore Qalandars at their headquarters in Lahore Cantt. to celebrate their ICON player Mudassar Nazar's (also known as Muddi Paa) 60th birthday.
Mudassar Nazar was invited to the office for a general meeting, and was pleasantly surprised to see the entire Lahore Qalandars team and PCB's top management present to celebrate his birthday.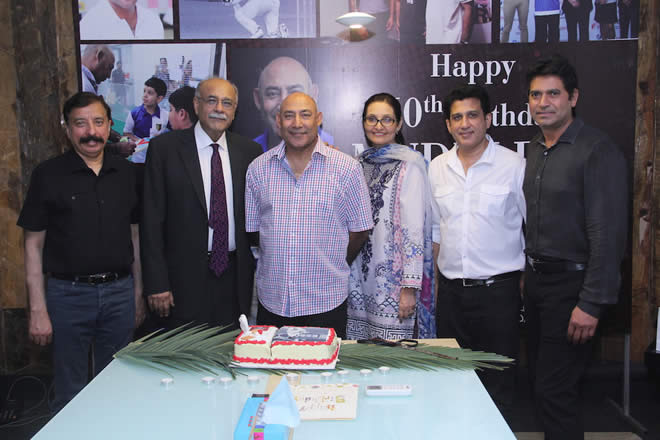 Speaking about the event, Mudassar said "It was a great surprise. I had no idea they had planned so much for me. They had called me in for a meeting to discuss PSL. I am humbled by all the respect Lahore Qalandars have given me".