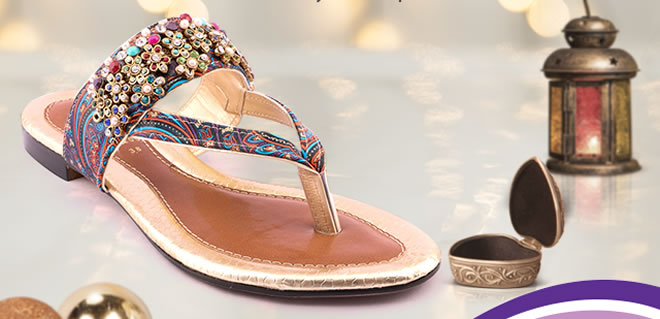 Pakistan's footwear company, Stylo, is proud to present its exciting new Eid Collection 2016 to all its valued customers! For this particular festivity, Stylo has over 60 handcrafted pairs and 800 unique designs under the umbrella of both a metallic, glitzy style that evokes a modern, futuristic feel, and a simpler, colorful variety for a more 'summery' and ethnic look.
The new collection boasts a range that embody the many hues of Eid in Pakistan – all the colour, tradition, bling and glamor for those post-Ramadan celebrations.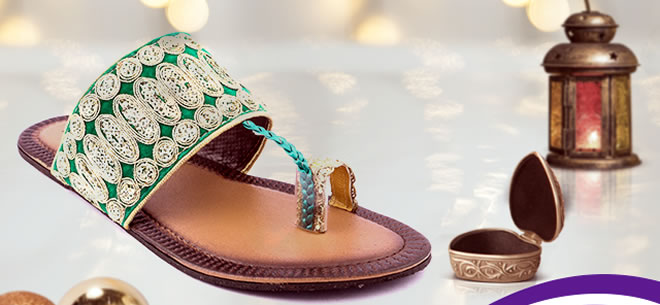 From formal chappals and ethnic khusas to colorful sandals, multi-strap flats, kitten heels and glittering pumps, the Eid Collection of 2016 is a handcrafted mix that appeals to children and women of all ages, yet still retains the signature Stylo factor as sophisticated yet comfortable formal and fancy Eid footwear. The handcrafted khusas and kohlapuris are embroidered or painted in traditional earthy and primal tones.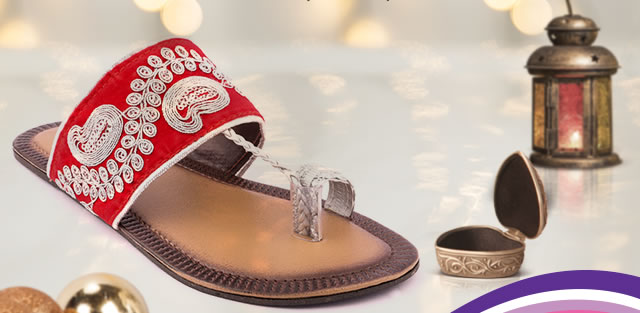 The open-toed shoes are, in addition, a practical option in this scorching summer heat. Children have the option of choosing among peshawari sandals (boys) and ballerina sandals (girls). This year's Eid collection not only has a great range but also excellent prices, between PKR 790 to PKR 2,000, and is available across Stylo outlets nationwide. But why step outside in the current weather conditions? Stylo has also launched its Eid collection on its website for the convenience of its loyal customers. Now they can find any style they desire from the comfort and coolness of their own homes and have it delivered well before Eid festivities set in!