Lakhany Silk Mills has teamed up with the acclaimed fashion designer Zainab Chottani to launch their Eid collection.
The Eid Collection featuring 5 designs, in two colors each, is made of premium quality chiffon and silk; accented with vintage baroque and Victorian floral along with intricate cut-work and colorful digital printed pure silk dupattas ideal for the festive season.
"I've endeavored to stay true to our brand, by creating attires that are not just dazzling formal wear, but are a comfort for the wearer and beholder alike. Ease of wear helps amplify the look of an attire. If you feel good wearing it, you will carry it with more confidence and panache said Zainab Chottani.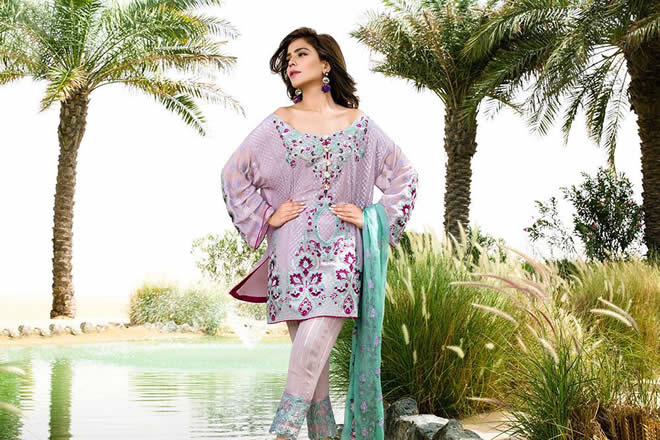 "Our Eid Collection is a unique combination of beautiful embroidery work and quality fabrics that will create a perfect fusion on trending and traditional." Zainab Chottani further added.
"We have collaborated with Zainab Chottani to create a mesmerizing collection this Eid. This collection is unique as even though it is formal wear it has ease and comfort of being of everyday wear said Mr. Rizwan Lakhany, Director – Lakhany Silk Mills.
Zainab Chottani Eid Collection by LSM Fabrics will be available at all leading outlets and online on www.lsmfabrics.com from 15th June, 2016.