The theme of the collection is "Kaleidoscope Fantasies" and has a very strong aesthetic that runs through all of the creations. The Iznik fabrics used are Lawn and Chiffon along with soft pastel feminine colors and floral motifs mix with Moroccan patterns to make women of all ages feel beautiful.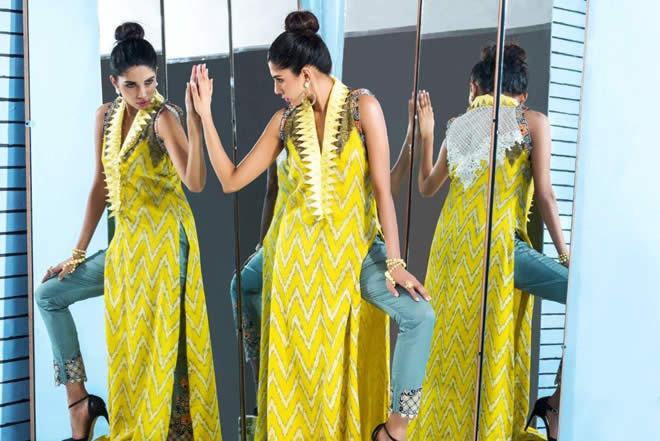 "Kaleidoscope Fantasies is all about floral pastel-explosion of bright and beautiful colors combination in playful, pretty prints with a delicate touch of embellishments" said Muhammad Ansar Riaz – Director, Iznik.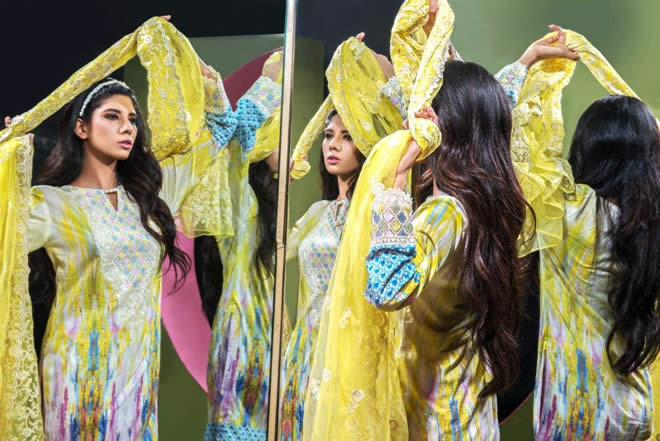 "Our focus is to highlight femininity and elegance with intricate embellishments and blossoming fresh colors" added Sohaib Muzammil – Director, Iznik.
Iznik fashion is the lifestyle of modern women, completing their mantra of being chic, classy, trendy yet elegant.