L'Oréal Paris spokesperson and philanthropist Mehreen Syed was presented the 'Gateway to Development' award by the Punjab Revenue Authority.
The award was in recognition of Mehreen Syed's work and effort in the field of women empowerment and social development. The ceremony took place at a local hotel in Lahore on the 1st of June, 2016.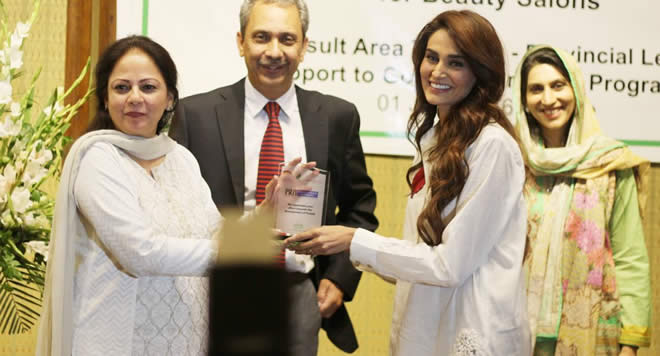 As the founder and chairperson of iCARE, Mehreen has consistently worked towards enabling women who may not have the essential financial support and skills to support their families. By inviting and selecting women from a low income strata for iCARE and with the assistance of L'Oréal Pakistan's Beauty for a Better Life [BFBL] program, Mehreen has set up a platform whereby women are trained to learn makeup and beauty techniques and are provided with basic makeup essentials to set up their own businesses upon completion of their training.