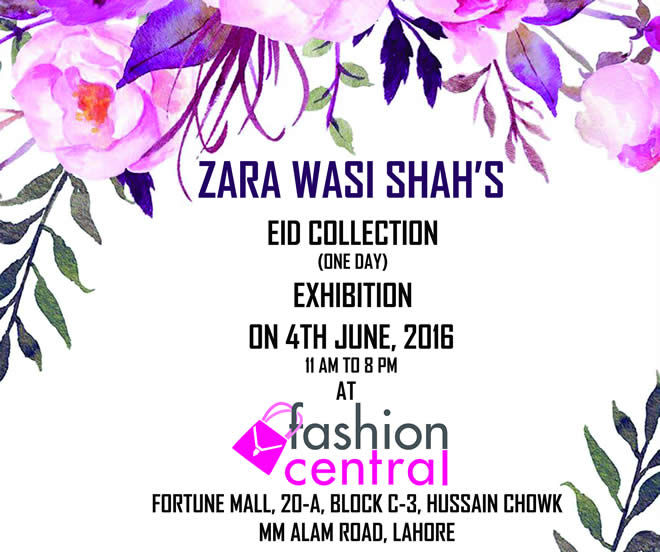 Zara wasi shah is a combo of brand name & designer name as well. she is working as a independent designer. Her work focuses on Pret-Wear.
Clothes are designed on unique & creative designing plus having reasonable prices to target whole market not only some niche segment.
Our Exquisite "Eid Collection Exhibition" brings our customers all these unique & classy stuff. Showcasing at most famous Brand Store "Fashion Central" at MM-Alam on this 4th June, 2016.
Venue: 20-A, Block C-3, Gulberg 3, Near Husain Chowk, MM-Alam Road,Fashion Central, Fotune Mall, Lahore.
Event Link: https://www.facebook.com/events/285793101753126/
For More Details: 0300-0800749