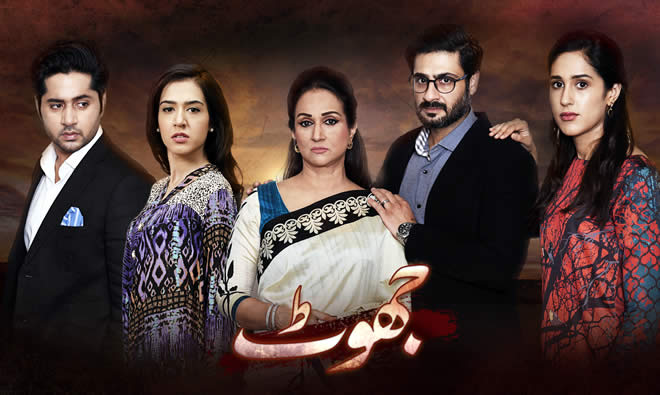 Latest play Jhoot highlights how lies destroy lives and suffocation in any relation causes distress and can dent holy relations like that of a mother and Children. The story revolves around Saliha – a narcissist, stubborn and hard-headed person, her husband Farooq and her children Waqar who is 40 and Zara who just turned 37.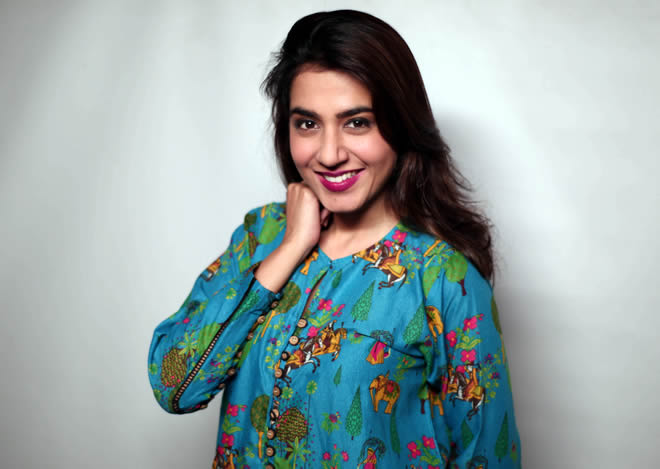 Saliha's paranoia and dominant nature is the biggest hurdle in her kids' marriages and the suffocation caused by her is creating distances in the family. Saliha gets her daughter married to Jamal who lies about his status while Saliha keeps her daughter's age a secret.
Where would Saliha's paranoia lead her to?
Will Zara and Waqar forgive Saliha for destroying their lives?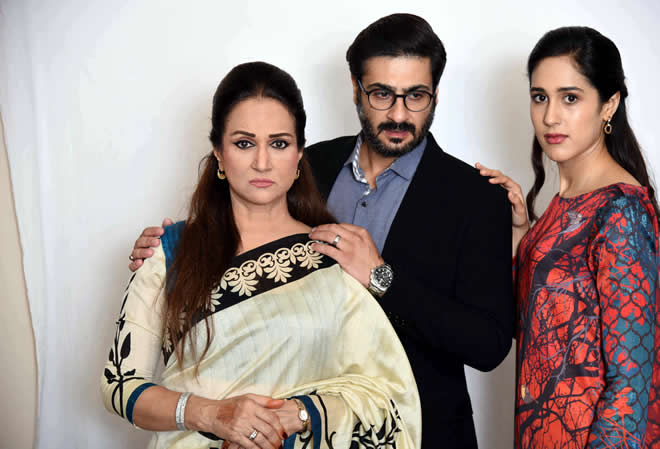 Writer: Reema Ali Syed
Director: Syed Ahmed Kamran
Producer: MD Productions & Moomal Shunaid
Project Head:  Moomal Shunaid         
Cast: Bushra Ansari, Kamran Jeelani, Mansha Pasha, Imran Ashraf, Nargis Rasheed, Etc