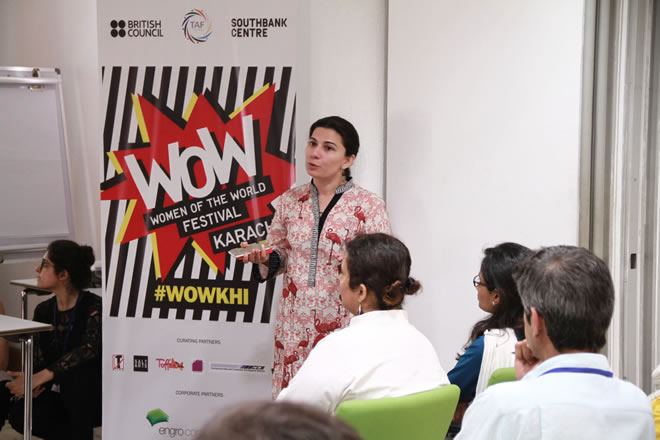 WOW – Women of the World festival came to Karachi, Pakistan through a partnership between the British Council in Pakistan and London's Southbank Centre, in collaboration with L'Oréal Pakistan, the world's leading beauty company.
The first ever full scale WOW festival in South Asia attracted over 9000 visitors who took part in various activities throughout the day and was held in Karachi on the 1st of May 2016.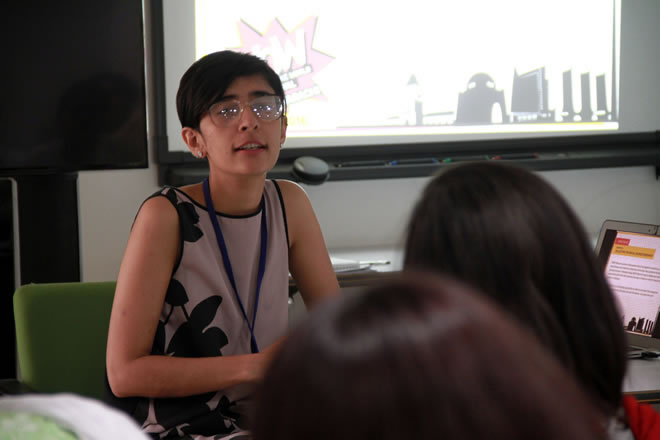 Launched in 2011 on the centenary of International Women's Day by Jude Kelly, Artistic Director of Southbank Centre, London, WOW is now a global movement of festivals for everyone that celebrates women and girls and looks at the obstacles that prevent them from achieving their full potential. WOW – Women of the World festival was launched at London's Southbank Centre in 2011 by Artistic Director Jude Kelly. Now a global festival with 15 WOWs across five different continents and 1 million people involved, it is the largest women's festival in the world.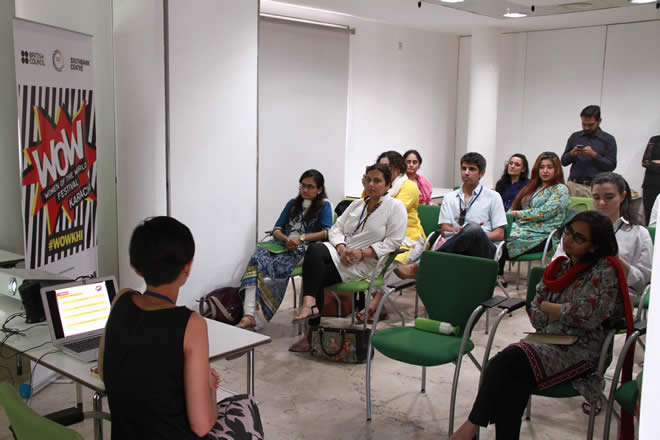 "The British Council Pakistan is thrilled to have partnered with Southbank Centre, TAF Foundation and six local organizations to bring WOW to Karachi. The first full WOW Festival in South Asia to Karachi. WOW is part of our commitment to diversity and inclusion and in particular to the women of Pakistan who go from strength to strength in overcoming odds in their daily lives, politics, education and creative disciplines The objective of the event is to mobilise people, especially women, through a series of sessions." said Sumbul Khan, Director Arts, British Council Pakistan.
CEO of L'Oréal Pakistan – and the country's first female CEO of a multinational organization – Musharaf Hai, said: "The WOW festival is a great platform for women from all walks of life to come together and discuss issues that concern them. We are pleased to partner and support such platforms which enable the Pakistani women to communicate and overcome personal and professional obstacles in order to bring out their entrepreneurial spirit and craft."
The packed audience heard from over 70 incredible women including Founder of Women's Action Forum (WAF) Nighat Saeed Khan, politician and National Assembly member Kishwer Zehra, founder of Mukhtaran Mai Welfare Organization, Mukhtaran Mai, feminist and writer Ghausia Salam, Musharaf Hai, CEO L'Oreal, anti-FGM campaigner Nimco Ali, comedian Shaista Aziz, Southbank Centre Artistic Director and Founder of WOW Jude Kelly CBE and many more.
The one day festival featured more than 70 women participants, including politicians, actresses, musicians, activists, members of civil society, representatives of local community and journalists.