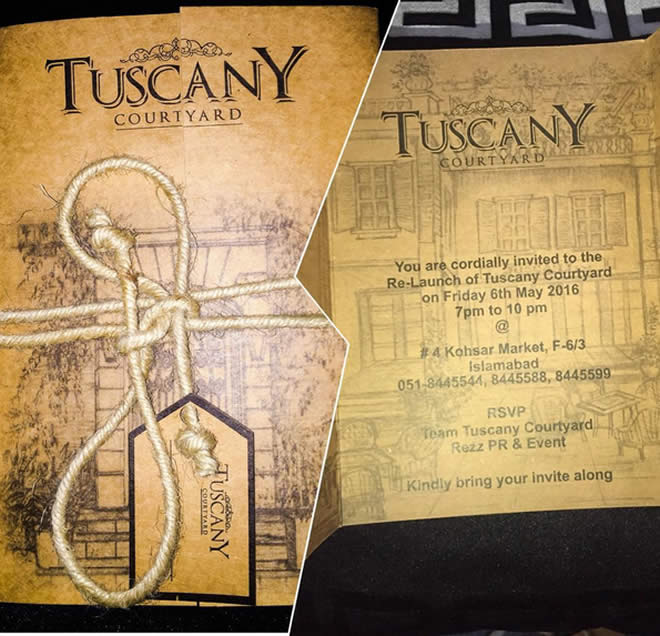 The Tuscany Courtyard is all prepared and ready to reopen its doors to its eager clients at Kohsar Market in F-6/3,in Islamabad from 7pm on the 6th of May.
Once again the patrons can look forward to savory tastes and amazing service. Tuscany is going to offer value, taste and joy to those who seek a touch of the extraordinary in Italian cuisine. At Tuscany the offering menu items are sure to be with a wide range and will include dishes with bold flavors and fresh ingredients that can be enjoyed with absolute delight. And everything on offer will be relevant and delicious to modern Pakistani families and the diplomats from overseas.
The executive Chef at Tuscany, Mr. Xaryan is a graduate from the Culinary Arts School in Switzerland and after working in 5 star restaurants in Dubai has taken over the helm at Tuscany. Of course the whole menu and the recipe perfection is done by none other than Mr. Khurram Khan, who has decades of experience in the food industry and is a master chef himself.
The new location at Khosar market has ample seating both indoors and outdoors. It offers unique ambiance of an outdoor street café as well as roof top courtyard ambiance. Not to forget the rooftop offer amazing views of the Margalla hills. The restaurant is ideal for any type of social events as well as special occasions with large gathering, both of which can be offered private spaces.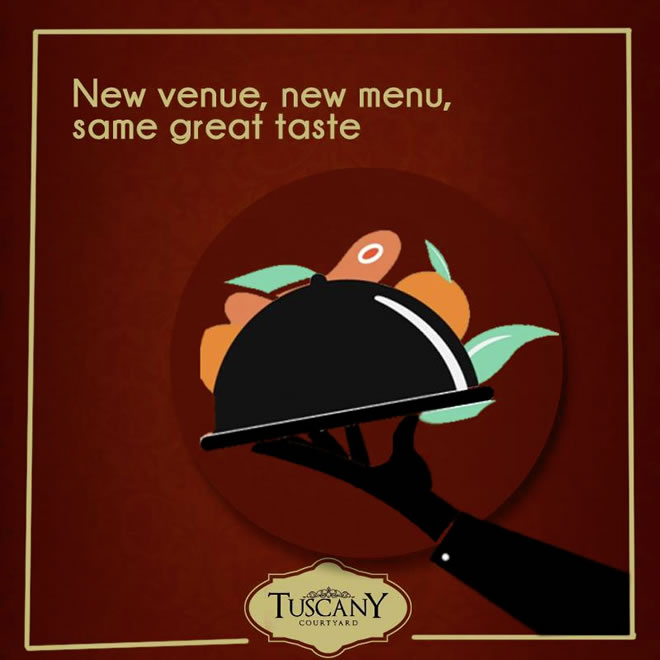 The special dishes to look forward to are Wild Shiitake Mushroom Steak, Hot fudge skillet brownie, Bread and Butter pudding, Thai fiery Chicken, Tuscany special Pizza (Staggioni), Mushroom Melt Burger and Avocado & Shrimp Salad. And a must try should be their signature dishes the Grilled chicken with Jalapeno sauce and Polo Tuscan. For the desserts, hot fudge skillet brownie and bread & butter pudding would be a must order.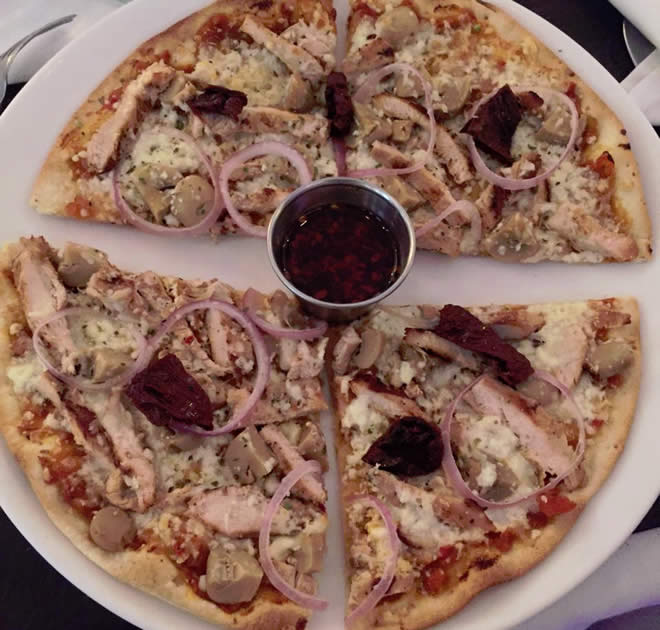 Service, as always, should be superb and while the interior is exquisitely done (yes we did have a peak), the table settings have a comfort loaded touch of their own. And you need to keep in mind, that no matter what the occasion, Tuscany is available for social events that range from elegant to casual.