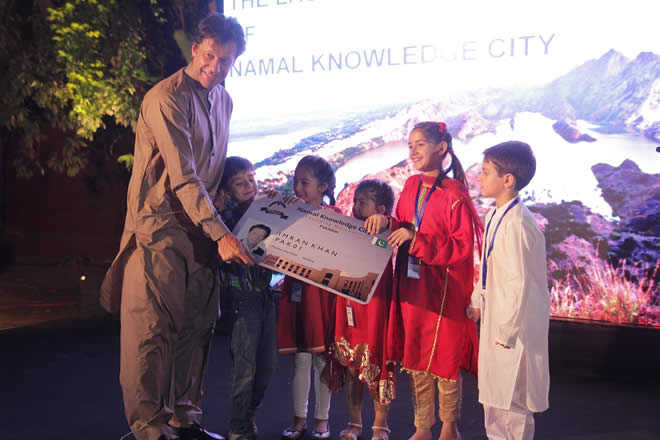 The Friends of Namal Drive aims to mobilize friends i.e. donors, through a consistent membership drive for sustainability and growth of the 'Namal Knowledge City'. Memberships will help Namal Knowledge City sustain itself over a longer period of time by covering the operational costs.
The drive also focuses on the donation of bricks for construction of the new academic block of 'Namal Knowledge City' that will be equipped with state of the art facilities for the students. The knowledge city is planned to be a hub of knowledge creation and will be an integral step towards providing solutions for nation and capacity building by providing cutting edge education to the youth of Pakistan based strictly on merit as it offers inclusivity to students from both rural and urban areas.
Talking about the challenges that arise in the formation of a knowledge city, Abdul Razzak Dawood, Vice Chairman Board of Governors said, "The most exhilarating thing about Namal Knowledge City is overcoming the challenge of forming a center of excellence, way out there, and giving all those people, in and around those various districts, a chance to change their lives."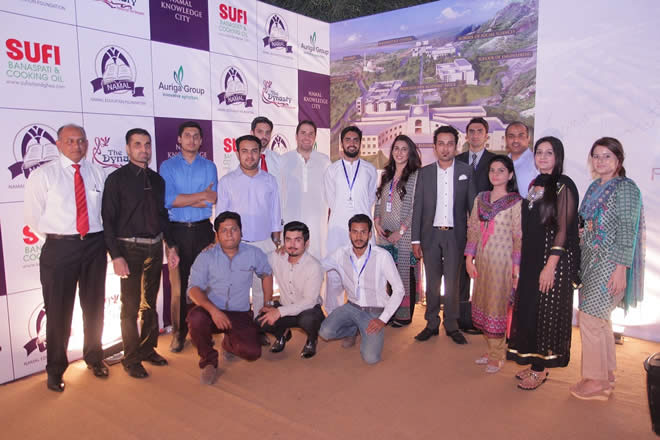 'Namal Knowledge City' is part of Imran Khan's vision of making Namal a center of educational excellence and encouraging students from across Pakistan to come to Namal. Currently 90% of the student population at Namal is on scholarship and with the launch of 'Namal Knowledge City', greater number of students from both rural and urban areas of Pakistan will benefit from the merit based scholarships.
Addressing the guests at the launch of the drive, Imran Khan, Chairman Board of Governors said, "Countries are built on knowledge cities. For Pakistan to fulfill its potential, this project must succeed. When an individual from underprivileged background gets higher education, he/she uplifts the entire family. 90% of students at Namal College are from underprivileged backgrounds. By creating a Knowledge City in Mianwali, my aim is to create an economy in Pakistan that is geared towards rural development. Namal Knowledge City is my dream but you have to build it and I look forward to your support in this noble cause."
Khursheed Kasuri the former Foreign Minister of Pakistan, Shafqat Mehmood Member National Assembly, Zakir Khan former Cricketer and integral member of the PCB, Mian Yousaf Salahuddin, Hamid Zaman and Sara Zaman, Mubashir Luqman, Fawad Chaudhry, Chaudhry Ghulam Hussain registered as the founding members of 'Friends of Namal'. Also in attendance of support were Salman Ahmad of Junoon, Farhad Humayun of the band Overload, actors Rabia Butt and Adeel Hashmi, designer Khadijah Shah as well other distinguished guests.