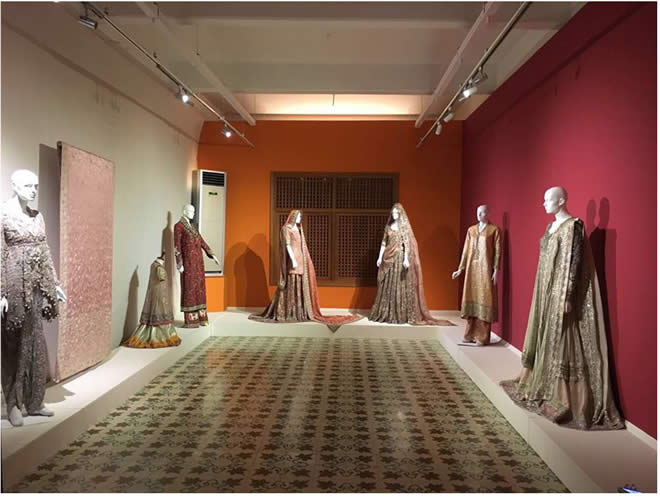 Among Pakistan's most eminent bridal couturiers, the Nida Azwer Atelier is set to showcase a selection of important craft led pieces from a series of collections from the atelier, each of which is manifest of the revival of specific traditional crafts at 'A Flower From Every Meadow – Design and Innovation in Pakistan's Dress Traditions' ongoing exhibition, at the Mohatta Palace Museum in Karachi.
The Nida Azwer Atelier will be showcasing pieces that capture the essence of the brands craft revival focus, using traditional arts and crafts worked into contemporary fashion forms such as the art of zardozi, tukri ka kaam, rilli, aari, wasli, marorhi, kaamdani, dabka, nakshi, gara and kantha. The silhouettes follow traditional structure while rethinking traditional cuts and silhouette forms such as angrakhas, peshwases, ghararas from the courts of Rajasthan, dhoti shalwars, peplum jackets et al.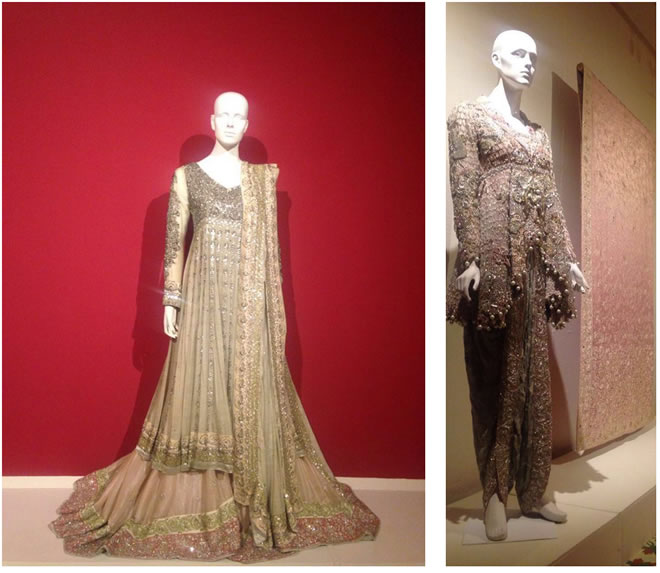 Further, each ensemble weaves its own conceptual and visual narrative; from lattice patterns linking motifs of phoenixes, lions, carnations, roses and floral blooms, twisted raw silk thread used to create a compelling composition of butterflies, peacocks, roses, floral blooms and trailing stems to hunting scenes from an early 20th century Persian carpets and The Mughal Courts.
"The Atelier has always nurtured and embraced a love for craft – specifically of ancient forms one no longer finds practiced. My personal vision has always been to revive and reinterpret these; my artisans and I believe that this specific exhibition serves as the perfect platform to celebrate our rich design history and its modern interpretation." Said Nida Azwer.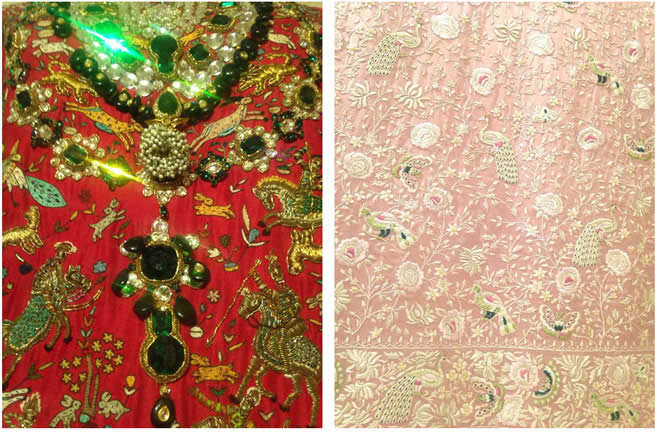 Indeed 'A Flower From Every Meadow – Design and Innovation in Pakistan's Dress Traditions' currently includes over a hundred visually exciting dresses and  textiles from 1839 to the present day alongside the work of  modern designers.