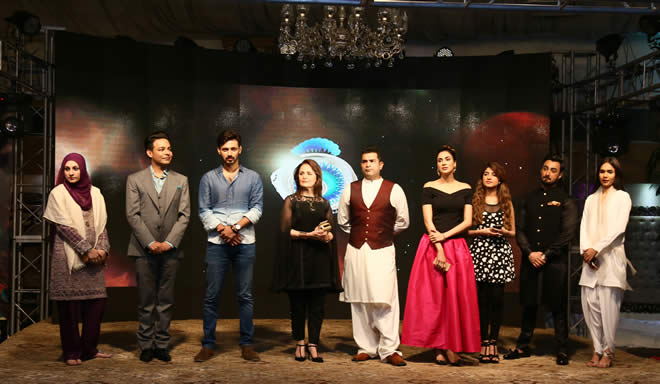 Following the launch of the sensational and epic fantasy drama Mor Mahal, Geo TV organized a special meet-and- greet session with the cast and crew of the Pakistani television industry's most phenomenal drama.
The fantasy play revolves around singer/turned actor Umair Jaswal in his first acting role, portraying the Nawab Asif Jahan of the fictional state of Jahanabad and the women of his harem including Meesha Shafi and Fizza Ali; the oracle Sania Saeed and Badshah Begum Hina Bayat Khan. Mor Mahal' seccentric story line and the sudden twists and turns of its plot give the audience a taste of royalty, glamour and power-scheming at its primal form. This drama is conceptualized by one of Pakistan's most creative minds Imran Aslam, the President of Geo TV Network.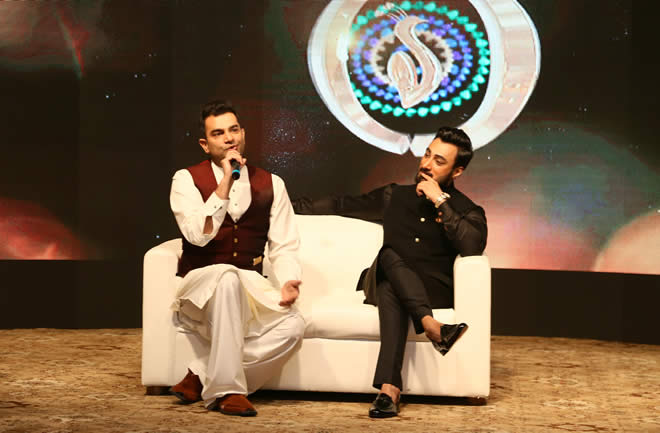 The press conference, organized for media personnel and bloggers not only offered the audience an insight into this phenomenal drama, produced by the highly regarded Babar Javed, but also provided the cast an opportunity to share their experience on the sets.
The drama's vivid collection of 39 soundtracks, ranging from raags to pop music was also aired for the first time at this conference, after which the floor was open for aQ&A session with the cast.The event coincided with the announcement of 100,000 likes on Facebook for Mor Mahal, with the highlight of the event being a performance of Shahanshah-e-waqt (OST for Mor Mahal) by Umair Jaswal.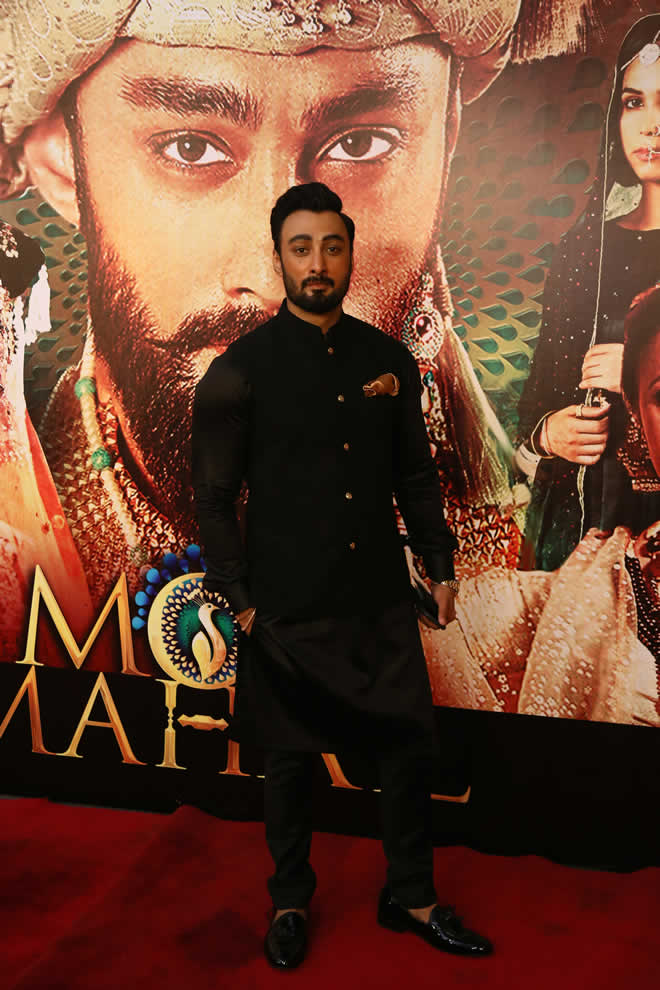 Mor Mahal is the most-talked-about and expensive TV production in Pakistani history. The creators paid close attention to each and every intricate detail; from the unique story line to the costumes and aesthetics. The exemplary team behind this showpromises a breakthrough inPakistani Drama Industry norms, re-defining the process of making a period fantasy with a combination of classical and contemporary techniques.
Umair Jaswal, Hina Bayat Khan, Fizza Ali, Kinza Saleem, Ali Saleem and Soniya Nazir were some of the names from the Mor Mahal cast who showed up and reminisced about the drama serial in this meet and greet, which was held in Zevar Hall, Pearl Continental Hotel in Karachi with the PR of the event being managed by Raspberry PR & Events.The evening concluded with a scrumptious high tea.