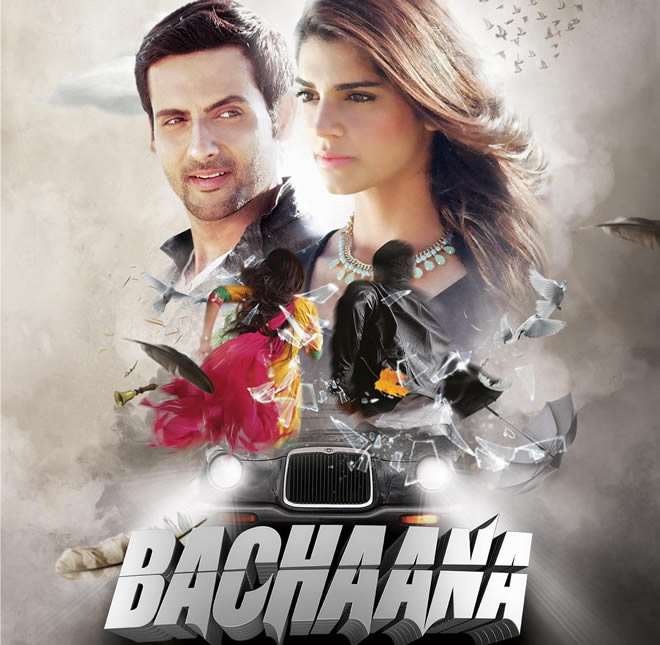 Hum Films & Big Film Entertainment in collaboration with British entertainment entrepreneur Nasser Fazal of Green Flag Films, proudly announce the release of Bachaana in the UK on 22nd April 2016. Releasing in over 15 screens across the UK, Bachaana, featuring Sanam Saeed, Mohib Mirza and Adeel Hashmi, was released nationwide in Pakistan on 26th February 2016 to much acclaim.
Bachaana will be screened at Odeon Cinemas in Glasgow, Birmingham Broadway Plaza, Cardiff, Leicester, Leeds Bradford, Manchester and Trafford Centre; at Cineworld Bradford in London Feltham, London Ilford, London Wembley, Luton and London Wandsworth and Vue Cinemas in Starcity Birmingham and London Harrow.
Nasser Fazal of Green Flag Films has said; "Bachaana is a complete entertainer and a visual treat, the best from Pakistani cinema – I am certain it will strike a chord with South Asian audiences in the UK"
"After the fantastic response in Pakistan, we are really excited to bring Bachaana to the UK audiences. Bachaana is a fun and entertaining ride where India meets Pakistan in Mauritius. I am excited for both Sanam Saeed and Mohib Mirza as their chemistry in the film would be something everyone will connect to immediately in the UK and Adeel Hashmi who is also making an entertaining debut in the movie." said director Nasir Khan on the release of Bachaana in the UK.
Bachaana is the first feature film of Nasir Khan as a director. Celebrating love and friendship, Bachaana is a romantic comedy that is full of action and the story is based on cross cultural relationship and how love transcends boundaries.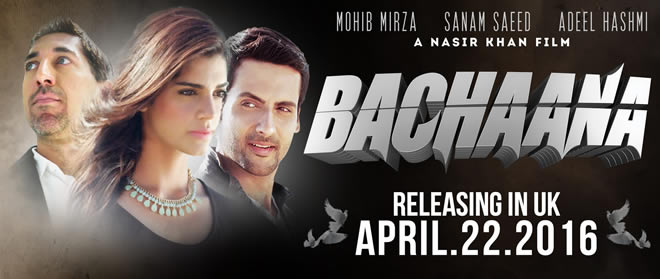 Bachaana is a journey of a sweet and bubbly Indian girl, Aalia, who undergoes a series of unfortunate events and is forced to place her faith in a man she hardly knows. That man, Vicky, is a Pakistani taxi driver in Mauritius. Bachaana follows the couple's adventurous journey of love.
The romantic comedy features award winning actress and model Sanam Saeed (Aalia), who is a house hold name in Pakistani drama industry and across borders due to her acting skills in dramas like "Zindagi Gulzar Hai". Alongside Sanam Saeed, Mohib Mirza (Vicky) plays the leading role who has worked as a host, producer and actor in leading Pakistani dramas and telefilms. The film also features one of Pakistan's leading comic talent Adeel Hashmi.
Produced by Rizwan Saeed, the Bachaana soundtrack features 3 original compositions; 'Yaari', 'Koi Labda' and 'Bachaana – Title Track'; and a special Bachaana mashup, a first of its kind in Pakistan.