We know – ripped jeans are nothing new. Distressed denim has been doing the rounds for longer than some of us have been alive, but there's truth in that old saying: 'If it ain't broke, don't fix it'. With that in mind, here are six beautiful ways to wear your ripped jeans – we guarantee you'll be looking at your faithful denim favourites with fresh eyes!
1. Add heels
Ripped jeans are casual, tomboyish and tough, which is precisely why they're so appealing. However, why not shake the idea on its head by adding a pair of high heels? Suddenly, those jeans feel surprisingly sophisticated don't they? Paired with heels, you're good to go for dates, dancing, and even dinner with in-laws.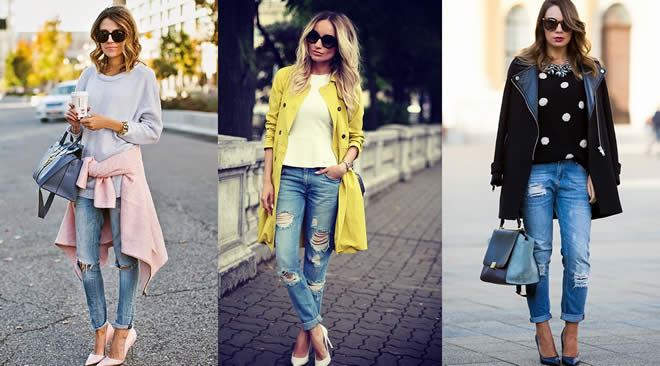 2. Inject some glamour
Whether your jeans are so ripped they look as though they've had a scuffle with the shredder, or they're simply subtly fraying in the right places, you can wear them in a way that looks polished. Why not wear your Superdry jeans with a silk shirt tucked into the waistband? Leave a few buttons undone, and loosely fold the material in so that it looks effortlessly chic – it's the perfect ensemble for any event where you want to look put together but not too try-hard.
3. Keep it fresh
Ripped jeans aren't strictly for the weekend. In fact, wearing them with a crisp, white cotton blouse takes them from Saturday afternoon into wear-to-work territory. But, even if your office isn't so on trend, this look is a beautiful way to go about your business. Choose a blouse that's a little baggy (or even borrow your partner's) if you want to ooze class and sophistication. It's an outfit that requires minimal thought and is extra practical; it's no surprise it's a fool proof favourite for mums on the springtime school run.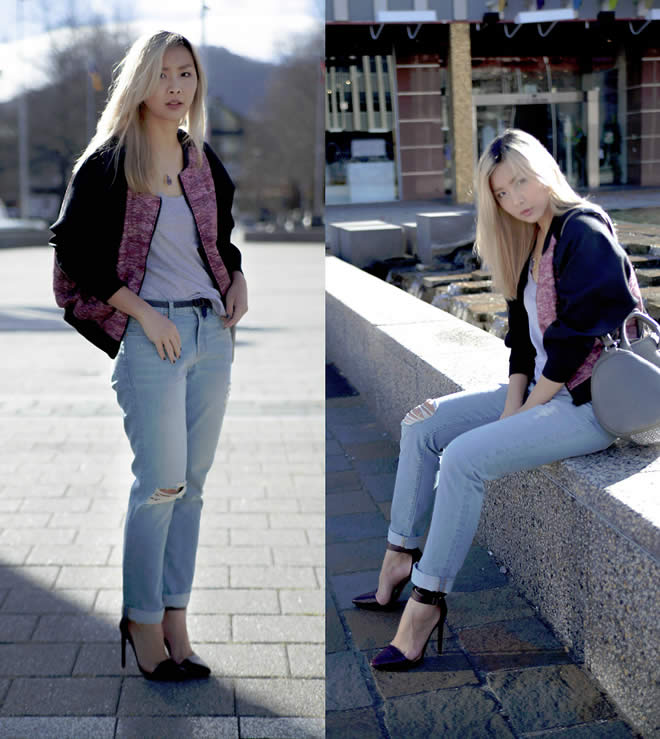 4. Toughen up
Those who gravitate towards a pair of ripped jeans may also like leather jackets too. How do we know? Well, our (not very scientific) research shows that petite ladies tend to put the two together. Why? Items like distressed denim and leather jackets refuse to label their wearer 'cute' or 'sweet', which is possibly why this pint sized fashionista has such a penchant for the look.
5. Raise the bar
If you'd prefer to add a little girliness to your outfit, a ballerina wrap top is the perfect thing to wear with a pair of ripped jeans. Opt for a soft fabric like cashmere, or a feminine colour like dusky rose to add a touch of grace and refinement. Bonus points for teasing your hair into a ballerina bun and pointing your toes!
6. Add sparkly accessories
Finally, another beautiful way to wear your favourite ripped jeans is to add some eye-catching jewellery. Reflective material such as gold, silver, rose gold (or any polished metal for that reason) adds some luxury to such a casual piece of clothing. We'd opt for a bright bracelet, stacked ring or a statement necklace to glitz up our jeans.