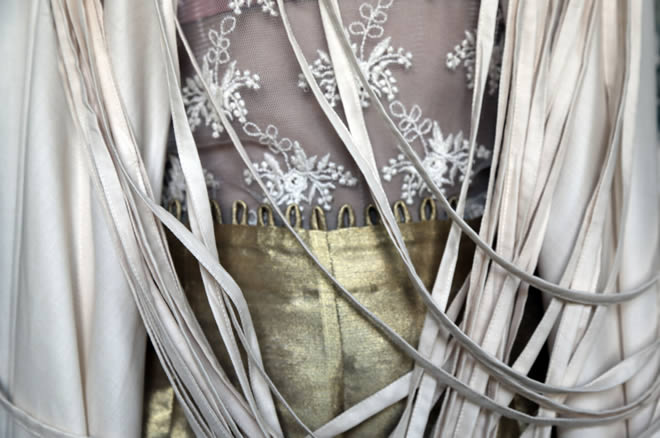 Following the introduction of their thought provoking Manjeet campaign and collection, the pioneering ready to wear brand Generation is set to showcase a new prêt-à-porter collection, 'A Dot That Went For A Walk' at Fashion Pakistan Week in April 2016.
Indeed this collection represents Generation's Director Khadija Rahman's vision for 2016.This is her first collection for the ramp. The design house will be showcasing on the 9th of April and will be the second act of the first half of the show.
Inspired from artist extraordinaire Paul Klee's quote 'A line is a dot that went for a walk', the collection is a celebration of movement and form that is the base characteristic of fabric itself. It explores the way fabric dances along the human form; how it clings, drapes and falls. The collection comprises of women's wear exclusively, based primarily in cottons namely voiles, nets, dobbies, jacquards with a bit of tencel linen accented with gold tissue and velvet. Expect cuts that deconstruct mainstream and traditional silhouettes, where everything from the kurta, kaftan, jama, shalwar and even the dupatta find new forms. The collections' embellishments engage appliqués, gota work and a reinterpretation of fringing.
Additionally the colour palette whimsically invokes memories of a day well spent. Beginning with hues of a limpet shell sky, it incorporates shades of ivory and a muddled cloud grey gradually transcending into darker territories of the night, the collection is met with various accents along the way with shades ranging from the vibrant to the alluring, notes of sunset pink, peach echo, turquoise and midnight blue, delicately holding the balance between the yin and yang.