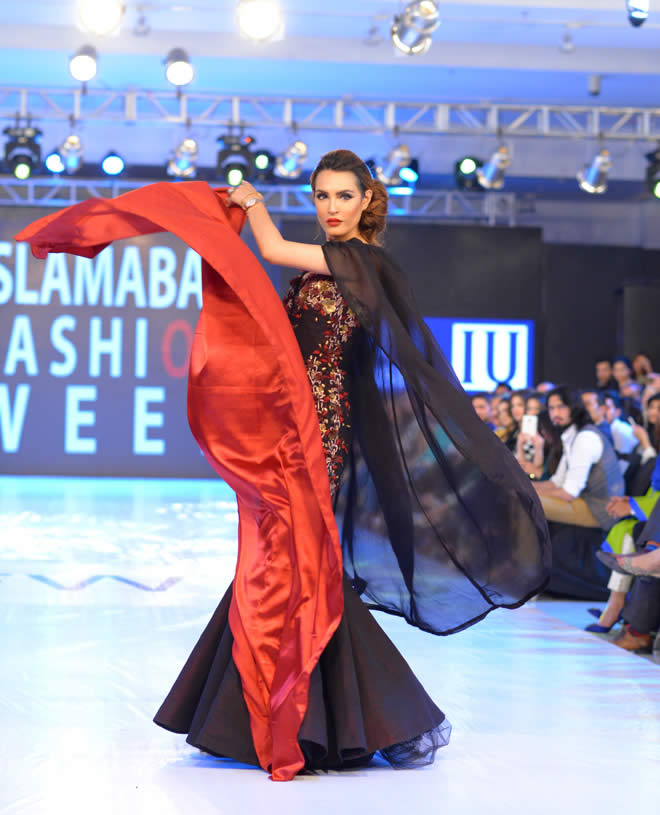 The 4th Edition of Islamabad Fashion Week 2016 was a glamorous affair. While the established designers gave a good account of their creations, the emerging talent also managed to make a mark.
On day one the designers like Royal Tag, Nickeshey, Moazzam Abbasi, Iqra University, Rizwanullah and Munib Nawaz Stunned the audience with quite a few extra ordinary collections. In this regard a comprehensive review follows.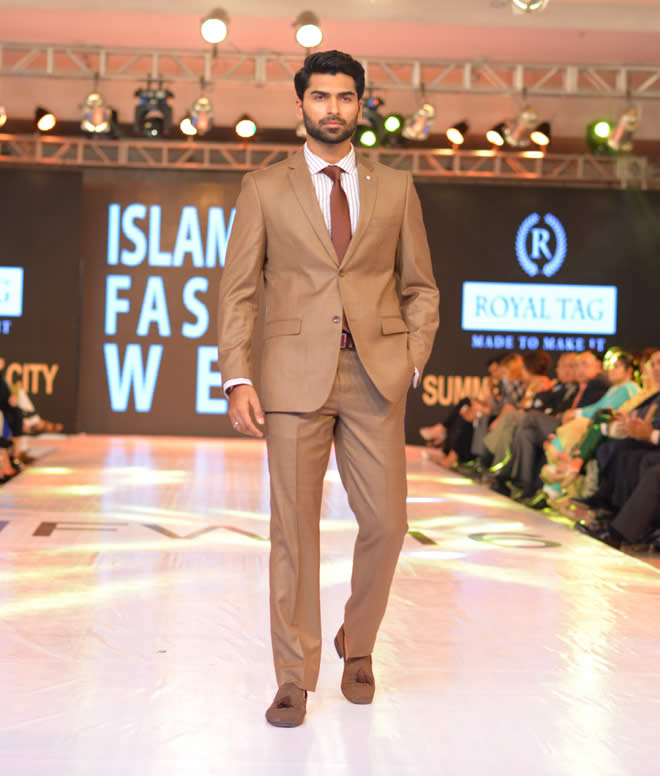 Royal Tag: Royal tag is a menswear fashion retail brand with over 25 outlets nationwide. We are showcasing our spring summer collection 2016 based on SUMMER IN THE CITY where we have summer suits to weekend leisure wear smart casual range. As described as 'city lights to Sunday'.
Nickeshey: Nickishey, is for those who dare to wear. It's is all about a stylish and classy young feminist who believes in herself. Nickishey is bold and beautiful yet very elegant classy. It flows swiftly like a cool breeze of spring. The brand 'Nickishey' represents freedom and confidence within one's self. The "time" for her isn't something to fight against, Her life flows clean with passion like fresh water. Nickishey as a brand inspires young and all women to get out of their comfort zone and find the confidence to wear it.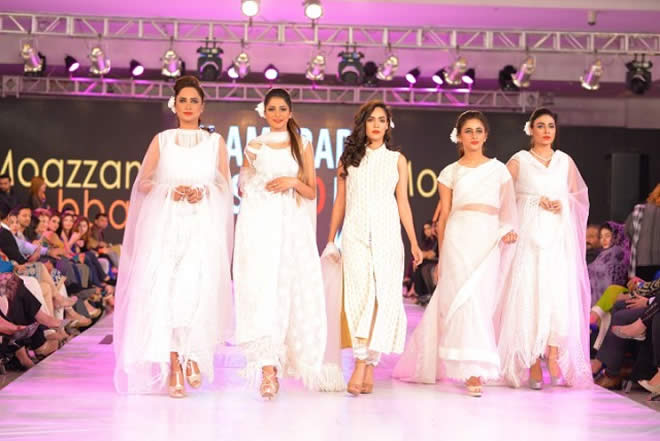 Moazzam Abbasi: Has done shows at national and international level. He has participated in Moscow and Paris fashion weeks. The collection is called 'canvas' as it's an all white collection. 'Canvas' is an all white collection where fabrics have been amalgamated to create a classic piece.  This collection is a contemporary look into the wearable and magical white that speaks of the refraction and reflection of light.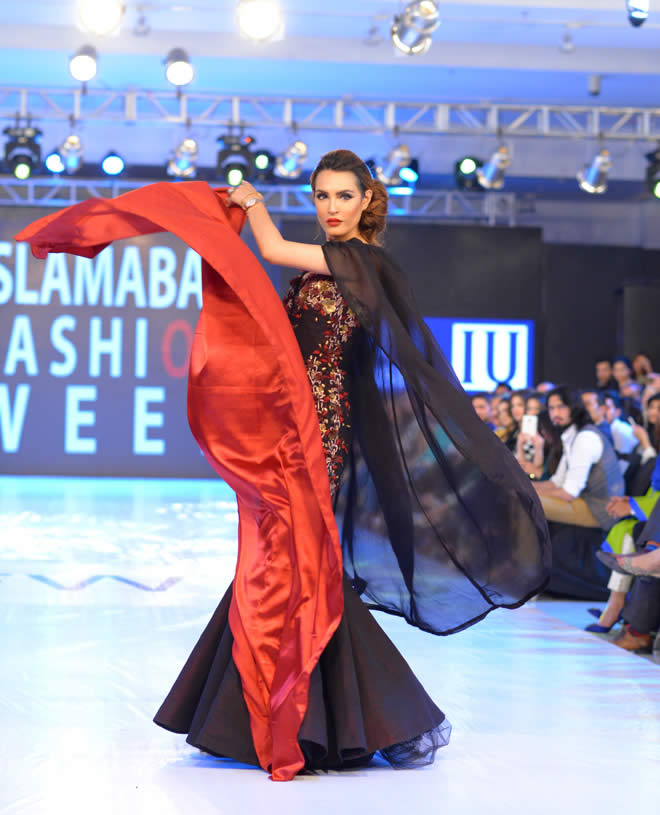 Iqra University: is very excited to present its Graduate Catwalk Show during Islamabad Fashion Week 2016. This show marks the culmination of the 4th year BA Fashion degree at this renowned institution. It provides a fantastic opportunity for the young talent at Iqra to present their work before fashion press, potential employers and buyers in the industry. The show is set to be divided into two parts and will be spaced over a period of two days, Saturday 26th and Sunday 27th. The students have worked on a wide range of themes, experimenting with fabric, print, embroidery and cuts to create some breathtaking final collections.
Rizwanullah: Showcased his all white collection … Simplicity and Class.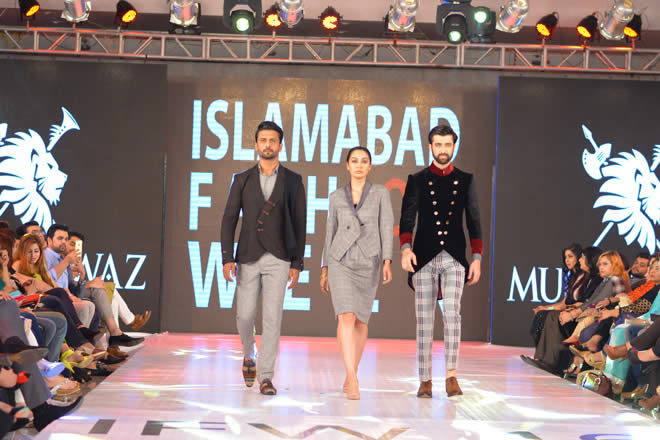 Munib Nawaz: Munib Nawaz is Pakistan's leading men's wear label, a niche for his brand with a distinct design aesthetic. This collection is a tribute to unpredictability of nature its impact on our lifestyle. The idea is to create a look for an individual who can adapt to any situation/weather with style. Whether hail or sunshine, dust storm or cold breeze, this man stands his ground physically and stylishly. From natural wool to cotton, spandex to synthetic fiber our wide array of fabric concoction has something for those who dare to be different for those who dare to face the storm, for those who dare to be themselves.