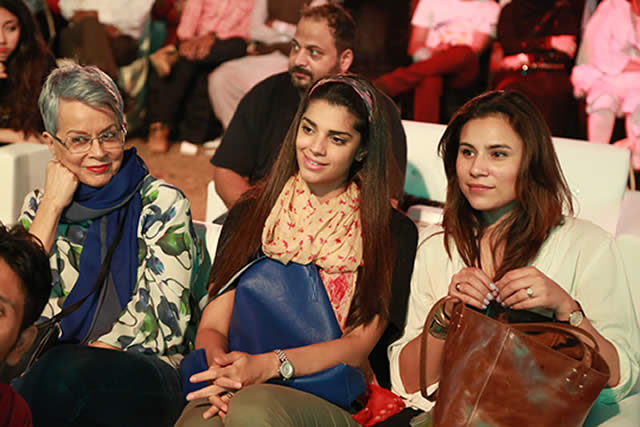 I Am Karachi presented, the first ever I AM KARACHI Awards to honor the contribution of the city's dedicated and unrecognized heroes at Frere Hall on the occasion of the second official I AM Karachi Day on March 26th 2016.
The inaugural I AM KARACHI AWARDS have established themselves as the only civic responsibility and diversity awards exclusively for residents of the city. I AM KARACHI Awards recognize visionary individuals who have shown inspirational resilience, hope, pride and determination.
The award function was headlined by a spell binding rock-symphonic version of the national anthem by Sounds of Kolachi with the talented youth of Karachi. Award winning pop stars Sara Haider, Zoe Viccaji and traditional singers were also showcased at the event.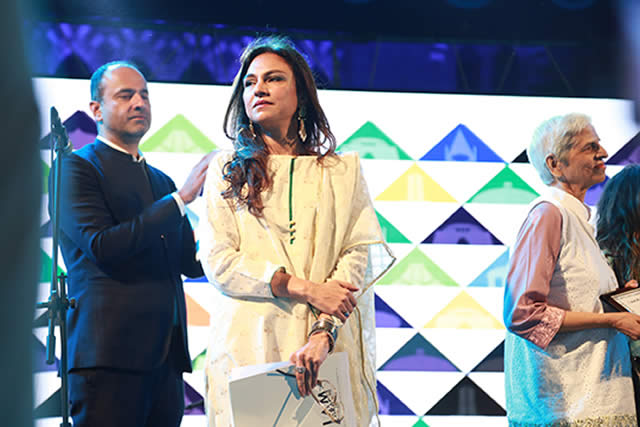 President of IAMKARACHI Jameel Yusuf S.St, described IAM KARACHI DAY as a "celebration of the success of the city's resilient spirit" and announced that the awards will be given out throughout the course of the year.
I AM KARACHI DAY ceremonies were hosted by Karachi icons Deepak Perwani and Atiya Khan who discussed the necessity of a diverse culture in a mega-city like Karachi. This was followed by Vice President of Society for I AM KARACHI, Mr. Amin Hashwani who announced the official launch ofa city wide I AM KARACHI Sports Festival that will begin next month. Founding member Ms. Rumana Hussain also announced the launch of a new wave of I AM KARACHI 'Walls of Peace' – where young artists cover hateful graffiti with their artistic creations to reclaim public space.
In an unprecedented display of support academics, business leaders and celebrities attended the function to show their love to the city and those honored. Awards were distributed by notable figures including: Ronak Lakhani, Zubaida Mustafa, Talat Hussain, Ishrat Hussain and Fuzon.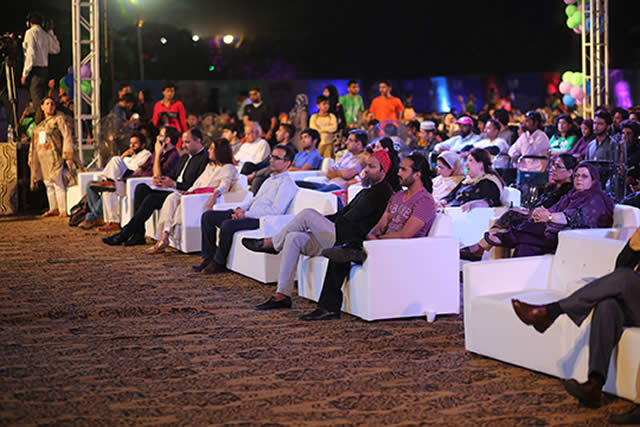 The event was a grand equalizer with citizens from all areas and strata uniting to mark the occasion, as could be seen in a visualization activity where residents of Karachi could mark their homes on a giant map.
Commissioner Karachi Asif Hyder Shah praised spirit of citizenship and said only if the citizens of Karachi will stand united, only then there is there hope for a prosperous Sindh and eventually a flourishing Pakistan.
The celebration follows a 'Karachi Matters Week' drive to boost citizen participation conducted across the city. Partners of IAK and volunteer groups had conducted over thirty workshops, art projects, and social innovation activities to encourage thoughtful dialogue for a unified social outlook in various neighborhoods.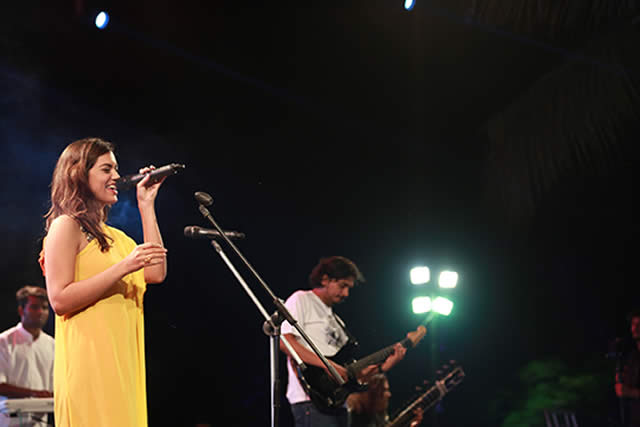 IAMKARACHIDAY is a celebration of the city and part of a larger city-wide movement that aims to inculcate hope, pride and ownership in the citizens of Karachi by reclaiming public spaces through sports, arts, culture and dialogues.