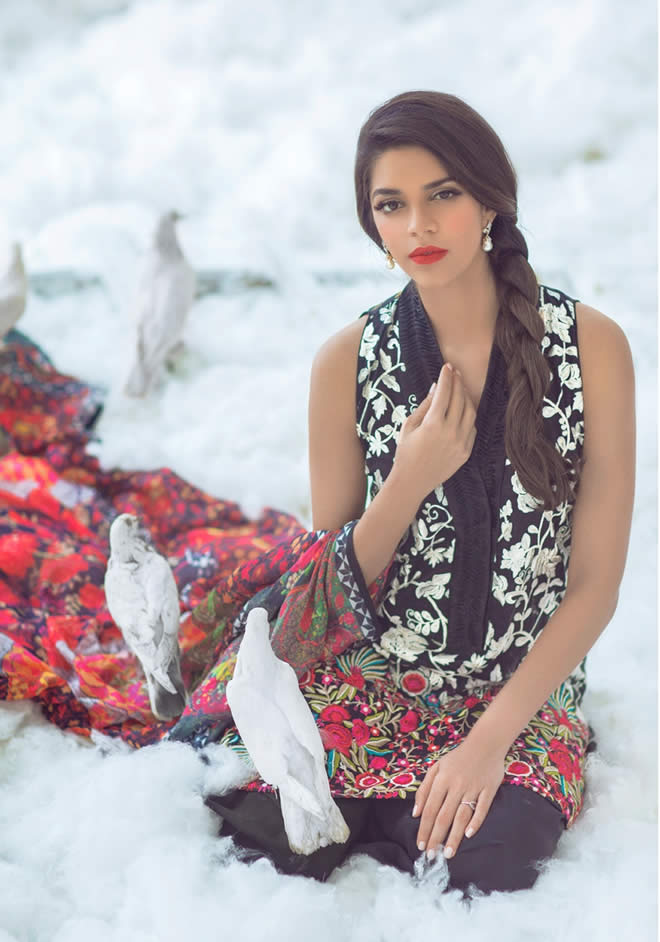 As first announced in February 2016, Akram Group of Companies is collaborating with acclaimed boutique designer Farah Talib Aziz to launch a collection of unstitched lawn this March 2016: Crimson Lawn by Farah Talib Aziz.
With Sanam Saeed as the brands' ambassador, the Crimson Lawn by Farah Talib Aziz S/S 2016 collection is an ode to the crème of all culture, European history. The team traveled across the world to the capitals of the Mediterranean and the epicenters of European fashion to draw inspiration from their old world elegance, undeniable charm and magnetic warmth!
They collected hand-made tea sets, hidden details in architecture, wrought iron gates, floral-strewn napkins, water color paintings of park benches, centuries old wall murals and the even the ruby encrusted detailing on Louise the 16th's shoes but most of all the feelings of fascination and happiness that captivated them. They translated each finding into a practically wearable creation that is timeless, feminine and sophisticated. Premium quality lawn, pure chiffon and silk, custom weaved jacquards, chikkankari, hand-painted prints, ghaara embroidery and sheer laces come together in 16 prints.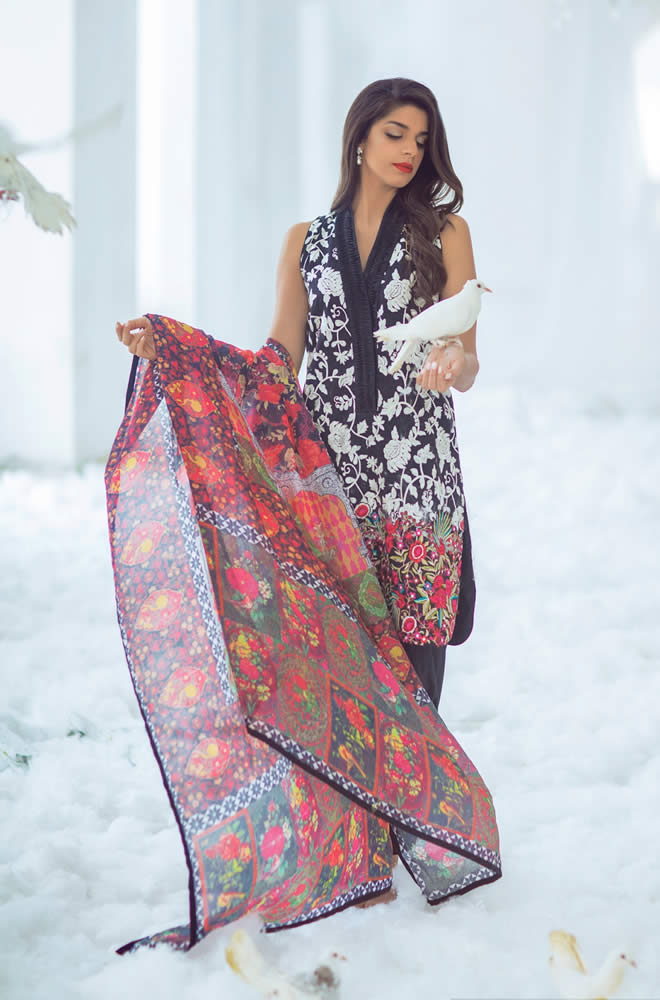 The campaign was shot at a white mansion – except it wasn't your usual white mansion. It was transformed into a magical white wonderland laden with clouds, tipsy turvy chandeliers and a host of white animals – puppies, cats, ducks, rabbits, horses, pigeons and a cockatoo named Dusky. Every shot was captured dreamily by talented photographer Abdullah Haris, evoking a sense of wonder and bringing to mind, memories of carefree, fantastical times.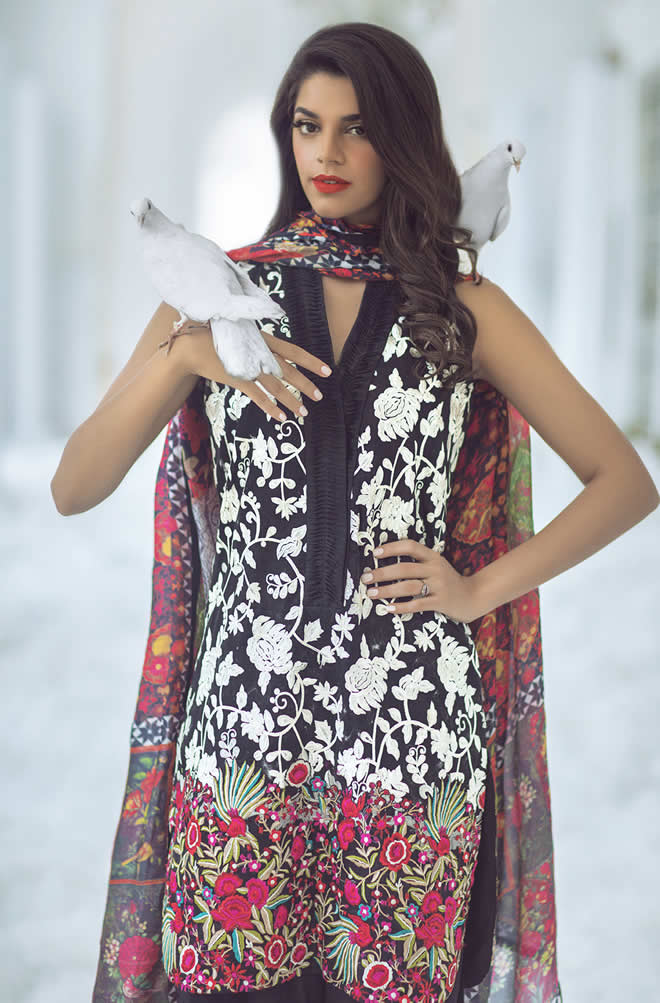 The animals weren't so well behaved but Sanam never lost her smile. When asked about the shoot concept, Creative Director Maliha Aziz explained, "The experience of creating this collection – from the travels to the books we bought to the items we discovered in vintage stores and museums – was nothing short of magical. We wanted that feeling of happiness and fascination to come through in the shoot so we created a whimsical white setting and searched for the perfect white animals to create a wonderland of sorts. We are thrilled with the results".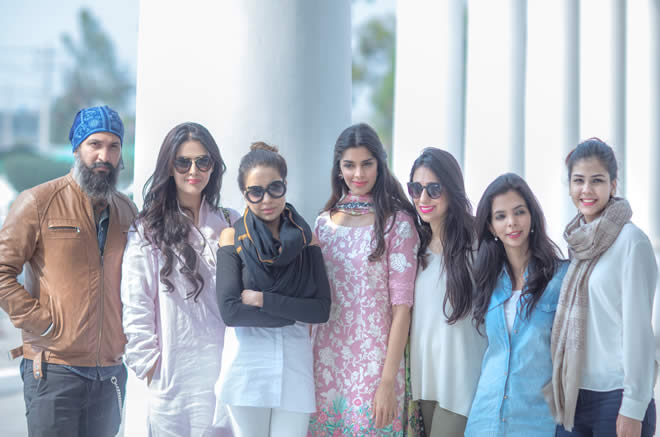 Speaking about her being a brand Ambassador for Crimson by Farah Talib Aziz, actor Sanam Saeed has said: "Im thrilled to be a part of the Crimson Team. I love their color palettes and attention to detailed embroidery. Its always satisfying to work with young, creative entrepreneurial women."