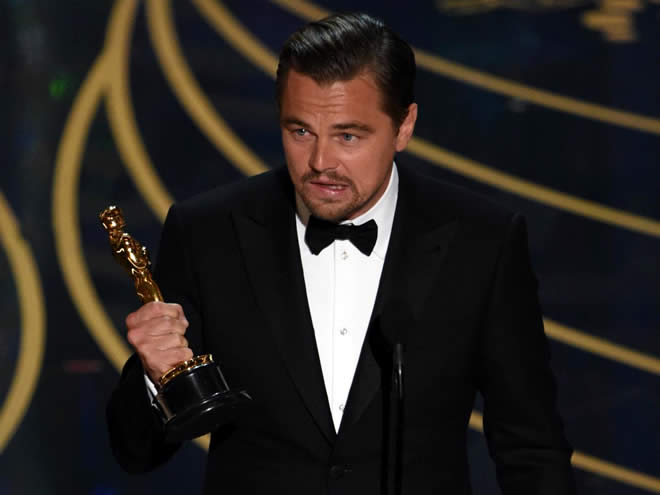 It finally happened. Leonardo DiCaprio has won his precious Oscar.
The Best Actor award comes now thanks to his fifth nomination, for Alejandro González Iñárritu's visceral and daring survival drama, The Revenant;  beating out Eddie Redmayne for The Danish Girl, Michael Fassbender for Steve Jobs, Bryan Cranston for Trumbo, and Matt Damon for The Martian.
Though fans and critics may not have deemed his frothing, desperate crawl for survival his all-time best work, to say so is only a testament to the incredible body of work he's so far accumulated. The actor received his first nomination back in 1993 for Best Supporting Actor for What's Eating Gilbert Grape; followed by Best Actor nominations for The Aviator (2005), Blood Diamond (2007), and The Wolf of Wall Street (2014).
And now, a ragged sigh of relief breathes out over the Hollywood elite tonight. The list of deserved thespians who have gone unrewarded seems endless, yet DiCaprio was somehow crowned as the figurehead of that tragic crew.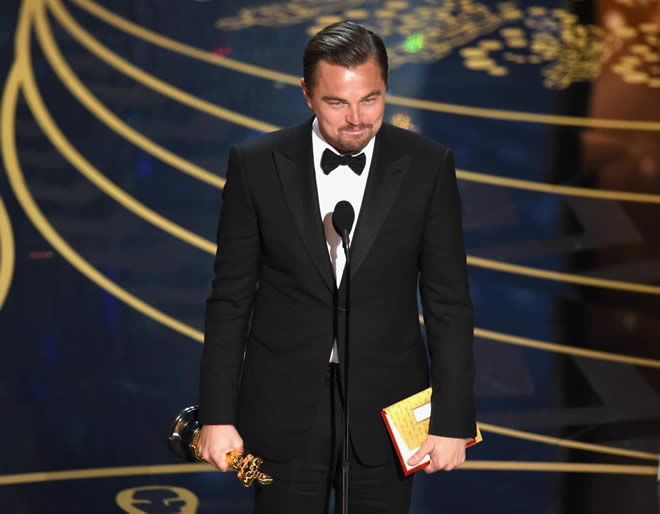 "Thank you all so very much. Thank you to the Academy. Thank you to all of you in this room. I have to congratulate the other nominees," he began, before thanking his "brother" and co-star, Tom Hardy.  
"Climate change is real. It is happening right now. It is the most urgent threat affecting our entire species." he ended his speech with. "We need to support leaders around the world… who speak for all of humanity."
"I thank you all for this amazing award tonight. Let us not take this planet for granted. I do not take this award for granted."
Finally, it's time to put away those 'Poor Leo' memes; time to retire those addictive flash games. In some ways, it's the end of an era; the loss of one of the Academy Awards' greatest punchlines.
Via:independent