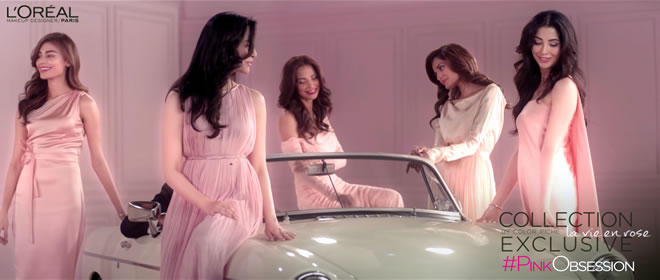 L'Oreal Paris, the world's leading beauty brand launches "Life in Pink – A Beauty Film". Inspired by the international campaign La Vie En Rose which saw renowned artist, John Legend, starring for L'Oreal Paris; the beauty film marks the launch of the brand's Exclusive Pinks, lipstick collection, by Color Riche. An international declaration of love to women and beauty we see 6 exquisite shades of pink featured in the video.

'Life in Pink' features an original rendition of the song by one of Pakistan's leading music artist, Jimmy Khan and features Television and Film Personality Bilal Ashraf as the lead in the film alongside L'Oréal Paris official spokesperson Mehreen Syed and models Fouzia Aman, Sadaf Kanwal, Sabeeka Imam and Sana Ansari.
Produced by the Vision Factory, the wardrobe for the models has been exclusively designed by premier luxury fashion house Sana Safinaz with Bilal Ashraf's wardrobe designed by Ismail Farid. Hair and makeup for the beauty film has been done by International Makeup Artist Saima Rashid Bargfrede, with styling by Ehtesham Ansari.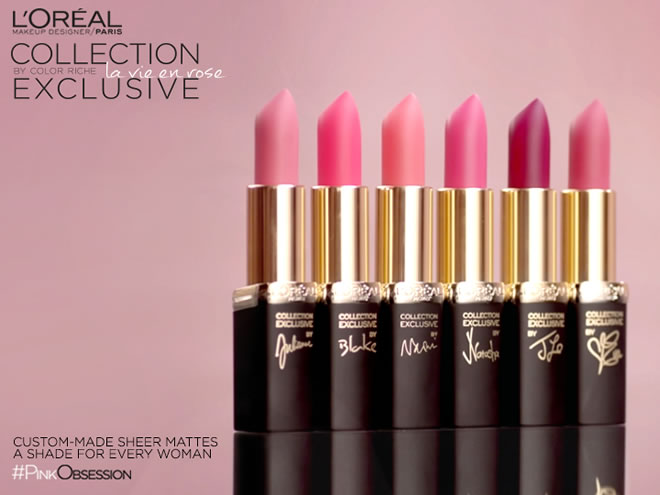 Color Riche combines a series of rich ingredients to create a range of lipsticks that provide comfort and protection with maximum color intensity. The range is one of a kind in its use of jasmine, iris, and violet to create a memorable fragrance for the iconic lipstick collection. The collection features shades of pinks with the perfect smooth texture and delicate matte finish. Pink defines sophistication and the six shades of this line are for every woman who is elegant, modern and bold, Pink Obession.
Speaking about the new L'Oréal Makeup Color Riche #PinkObsession campaign, General Manager Consumer Product Division, Farooq Ahmed said, "With this new campaign we are redefining the concept of beauty and celebrating every woman who is worth it. With Life in Pink we celebrate the iconic collection of Color Riche which comes in six different shades for every modern day woman. Pinks are always like an obsession and these tailor made shades.
complement every woman, for any occasion. The video has been brilliantly shot and symbolizes the harmony of beauty and love."