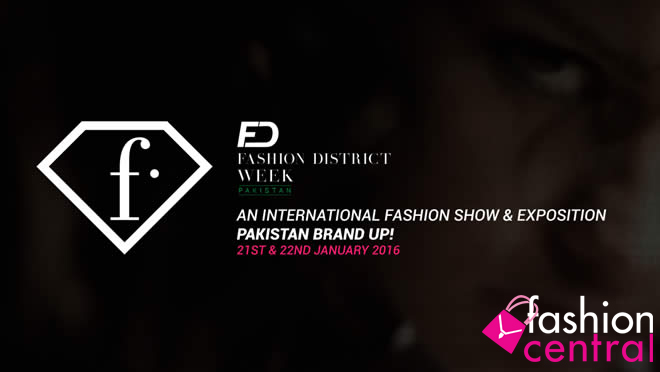 FashionTV is the first and elitist global media vehicle to follow fashion happenings season by season. Everything that happens in the world of fashion, happens on FTV. This January this world of international glamour and lifestyle is coming to Lahore. Fashion District Week will be the first and the largest international fashion event in the history of Pakistan so brace yourselves for a weekend of cut throat fashion and pulsating beats.
This longstanding event is positioned alongside global counterparts in New York, Miami, Berlin and Tokyo, further cementing its position in the global fashion industry and reinforcing Lahore as Pakistan's iconic fashion capital.
This runway show will lend a theatrical grandeur to all the daring Pakistani designers to get broadcasted on the most exclusive international fashion platform in the world. A fusion of the exuberant east and radical west. This event will be attended by hundreds of global media jet-setters, exotic designers, notable entertainers, chic celebrities and fashion royalty. The event will be held on the 21st and 22nd January, at Royal Palm Golf & Country Club Lahore. The fashion show is set out to be extremely exclusive as it is invitations only. Hallmark International Events & Media Services are the Official Organizers and Licensee, OffRoad Studios are the Official Media & Technology Partners, Fashion Central is the Official Media Partners and JbnJaws are the Official Event Organizers.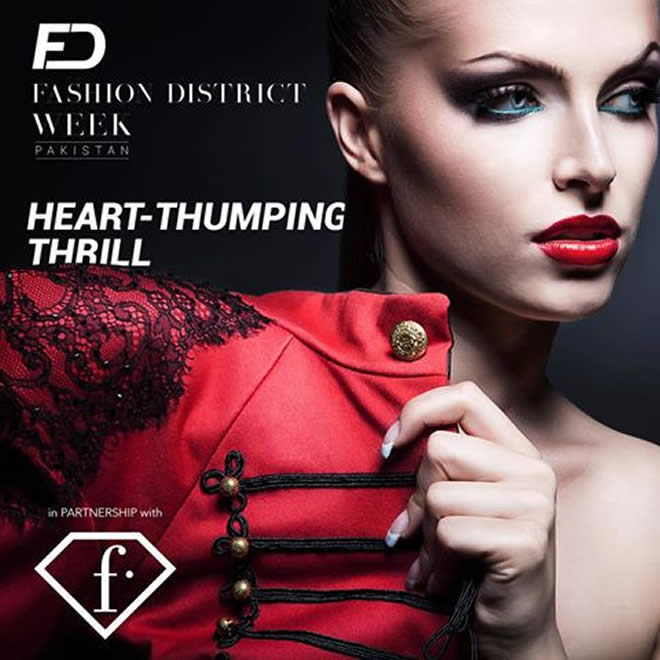 The event includes not just the prominent names in Pakistani Fashion Industry but global as well. The event will be hosted by FashionTV's Official Host, Ania J and Fashion District's official DJ, DJ Jolly will be keeping the party alive for the event. The iconic Imran Kureshi is the Show director for the event. Showcasing this year are Toni & Guy, Amir Adnan, Huma Adnan, Honey Waqar, Maheen Khan, Fozia Hammad and Salman Haye among others. Sabah Zaman, Miss UAE is the official showstopper for the event.
Yasmin Hirth, the Head of Marketing of FTV Events and PA to CEO FashionTV says, "I am extremely excited about the Fashion District Week coming to Pakistan! We have something exceptional, something entirely new at this event. Thrilled to be working with some of the best people from the Pakistan. Best of luck to the Fashion District team."
The official hashtag for the event is #FDW2016 (Instagram and Facebook)
Event authenticity on Global FashionTV.com
Wikipedia Published Fashion District Pakistan on FTV Global Events
Fashion District Pak Website: www.fdweek.com
Fashion District FB Page: facebook.com/FTV.FashionDistrict