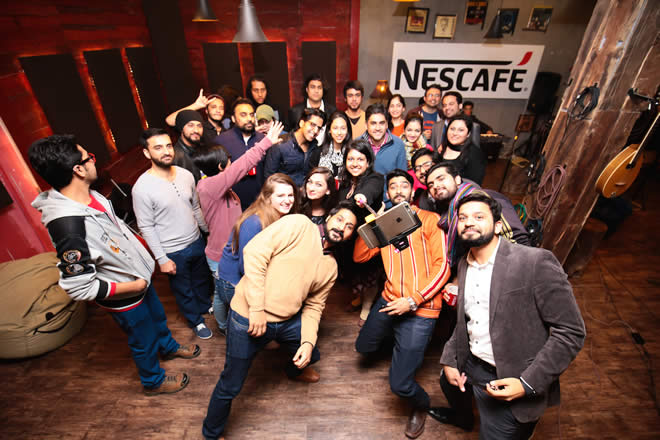 The talent that has been selected by Nescafé Basement's upcoming fourth season has been jamming vigorously for the past month to prepare for the recording phase.
The jam sessions have created a lot of buzz in the music industry which has resulted in several visitors – journalists, editors, bloggers, music critics, radio jockeys – dropping by to get a first-hand feel of what to expect from this season.
The participant's raw energy and sheer dedication has left everyone visiting awestruck and made this season the most anticipated one so far. After popular radio hosts Sophiya Anjam, Sumayrah Khan and Wes Malik's visit, the most recent guest of the jam room was Khalid Malik.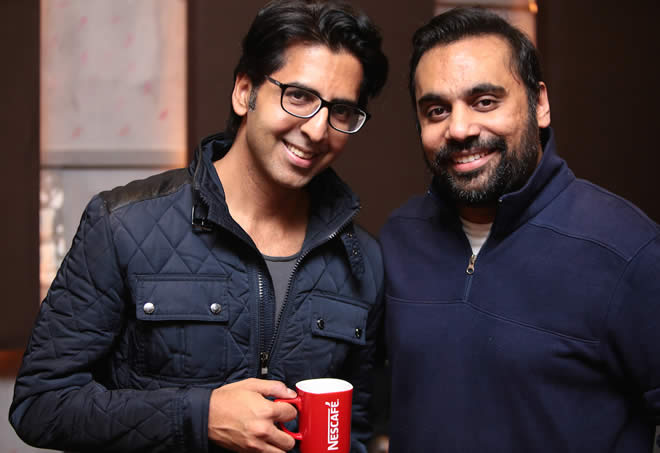 Being one of the most popular entertainers of Pakistan, there can be no dull moment with Khalid around – which is precisely what happened when he dropped by the Nescafé Basement jam room. A hot favorite amongst the talent, Khalid not only encouraged the upcoming talent with his kind words but also happily clicked pictures with them. He was bowled over by the young kids on the show and couldn't hide his admiration for each performer.
Speaking about his experience at the Nescafé Basement jam room, Khalid stated "It's a great platform and Nescafé Basement is definitely the best Pakistan has to offer in terms of talent".
The jams are currently in their final phase and the track list has already been decided. The talent is expected to start recording their songs from mid-January. Maxus Pakistan (a GroupM Company) has been behind the creation of Nescafé Basement for Nestle Pakistan. Maxus brought the idea to life and has been doing it successfully over the past 4 years; by not only developing all its content but also handling its distribution.