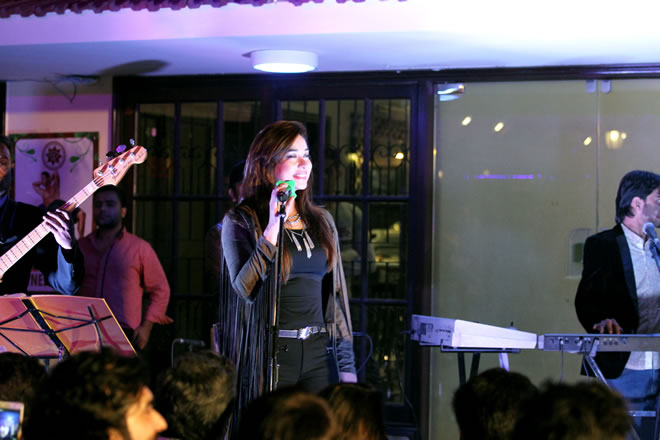 The stunning Komal Rizvi entertained the attendees at the launch of the new restaurant at an exclusive health club in Karachi.
The event took place at The Retreat for the exclusive members of the club, where the audience was left mesmerized by Komal Rizvi's energetic performance which included such hits as Tu Beh Gayah, the soulful Allah Hu and Ankhiyan odek diya which brought a folk flair to the evening. She followed these hits with her unique brand of soulful, melodious Sufi rock dhamals which left the audience excited yet in a serene mood.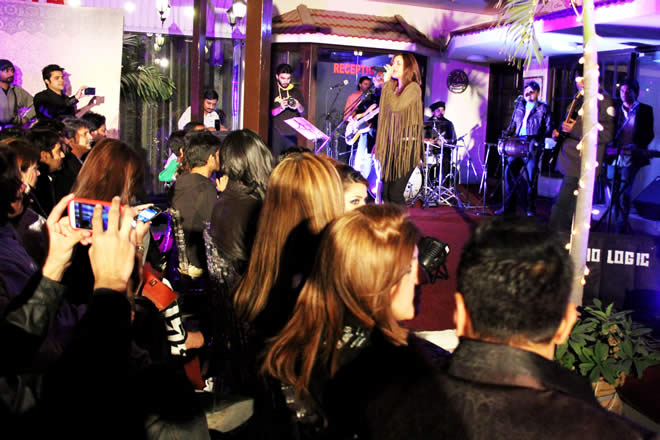 From the music to the singer herself, Komal Rizivi looked exquisite as always in a vintage New York suede Jacket paired with Louboutin shoes and accessorised with a Michael Kors belt.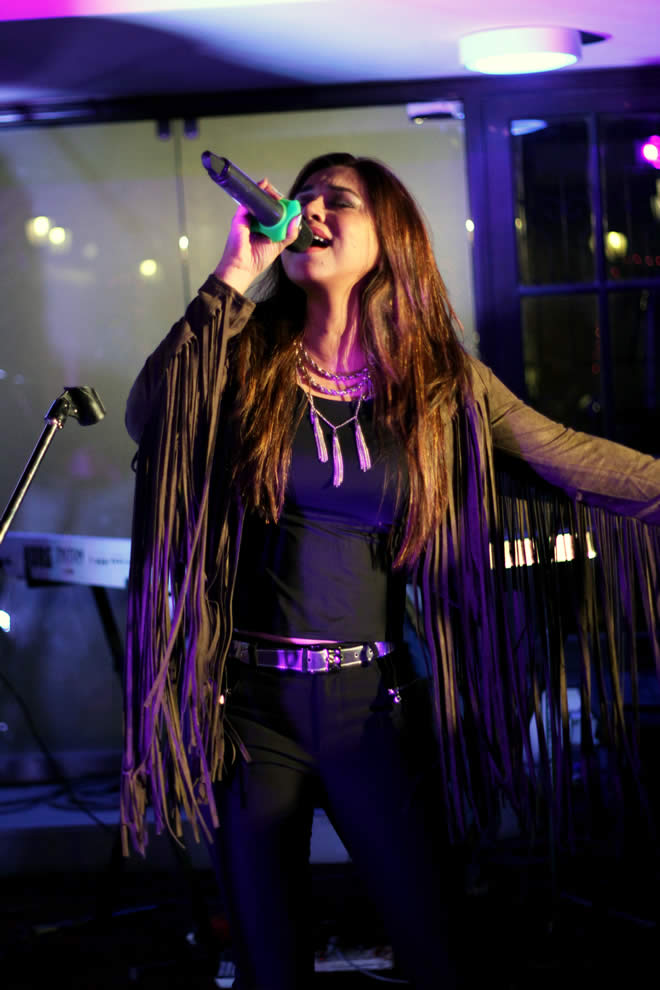 All in all, Komal Rizvi's performance was the highlight of the event helping end the night on a high note and leaving people humming to her songs as they left the venue at the end. When it was asked of the Club Management, how they felt the event went, they happily replied, "We are immensely happy that Komal ji was in town and agreed to perform for us tonight because we can't think of anyone else who could have ended the evening on a more positive and exciting note!"