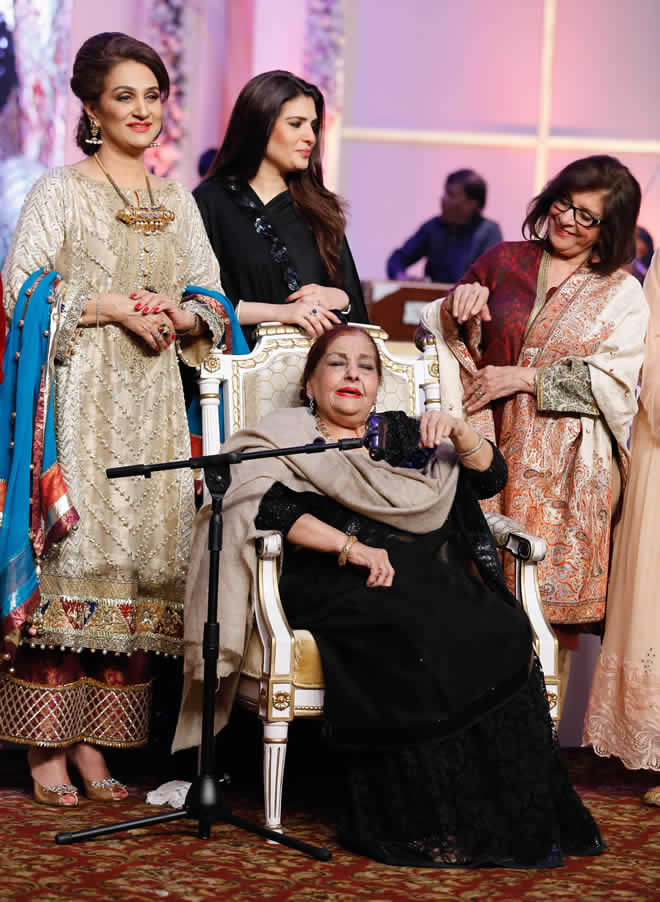 HUM Network organised an enthralling performance entitled 'Woh Ishq Jo Hum Se Rooth Gaya' to honour ghazal queen Farida Khanam, here at the Shahi Khema, in Pearl Continental Hotel, Lahore.
The two-hour long performance was enjoyed by the young and old alike, comprising artistes, designers, people from the corporate world and the elite of the city. The event featured Sajjad Ali, Fariha Pervez, Beenish Pervaiz and Kanwal Iftikhar, with Bushra Ansari as the host.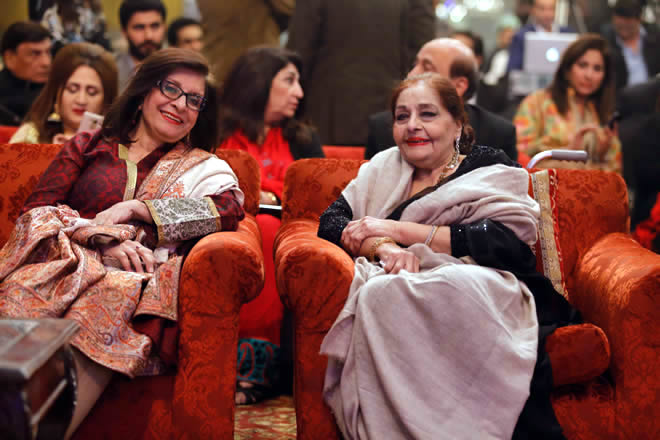 The event began with the versatile artiste Bushra Ansari's soulful rendition of Uzr Anay May Bhi Hai, which set the right tone for the night right at the outset. Next in was Kanwal Iftikhar, who did justice to Faiz Ahmed Faiz's Yun Saja Chand with a mesmerising solo performance. Bushra Ansari invited Beenish Pervaiz on stage up next who performed Sajan Laagi Tori Laggan and Aaj Janey Ki Zid Na Karo. Next in was one of Pakistan's leading contemporary ghazal singers, Fariha Pervez who paid tribute to the legendary Farida Khanum with her fascinating solo performances of Woh Mujh Say Huwe Humqalam, Go Zara Se Baat Pe and Jhumka Lade Chaandi Ka.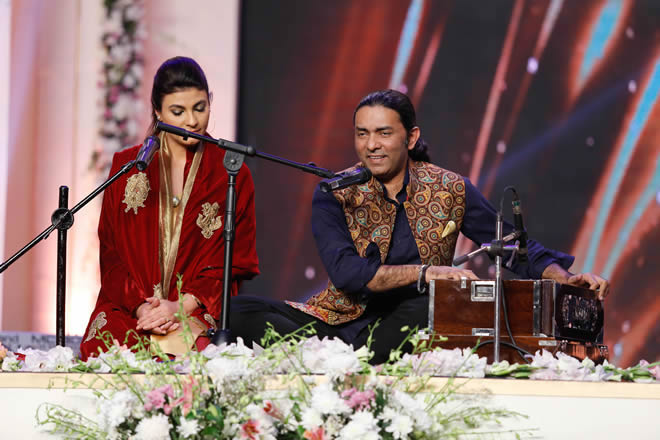 Leading ghazal singer Suraiya Multanikar's daughter Rahat Multanikar's honorary performance and tribute to Farida Khanum on the evergreen Ballay Bally Tor Punjaban received much appreciation from the attendees. The versatile Bushra Ansari took the stage to mesmerise the audience with one of Farida Khanum's soulful ghazals Kuch Ishq Tha Kuch Majboori and invited Pakistan's top semi-classical pop and rock singer and poet Sajjad Ali on stage. Sajjad Ali's enthralling performance of Wo Ishq Jo Humsay Rooth Gaya and Ik Ghum Kay Siwa set the right tone for his duet with Fariha Pervez on Maynay Pairo Main Payal which ended in thunderous applause and appreciation from the attendees.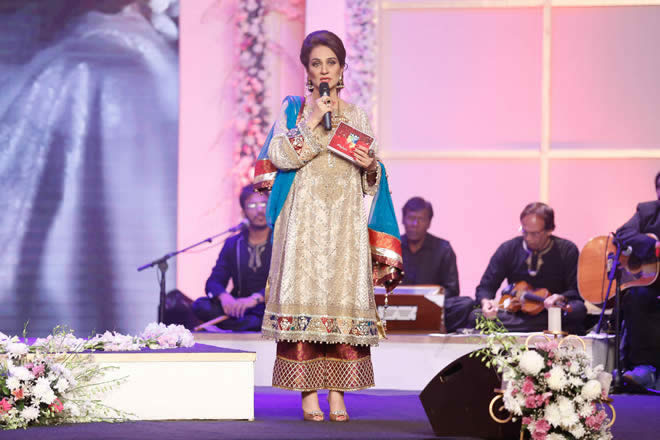 Bushra Ansari invited the living legend Farida Khanum to say a few words. Farida Khanum started by appreciating all the performers and thanking HUM Network for organizing the musical night in her honour. President HUM Network, Sultana Siddiqui paid homage to the ghazal queen by acknowledging her contribution to the music scene of the country. Last performance of the evening was by none other than the ghazal queen herself. Farida Khanum's magical tone and high notes raised the audiences to their feet and the standing ovation continued till the lights were out.