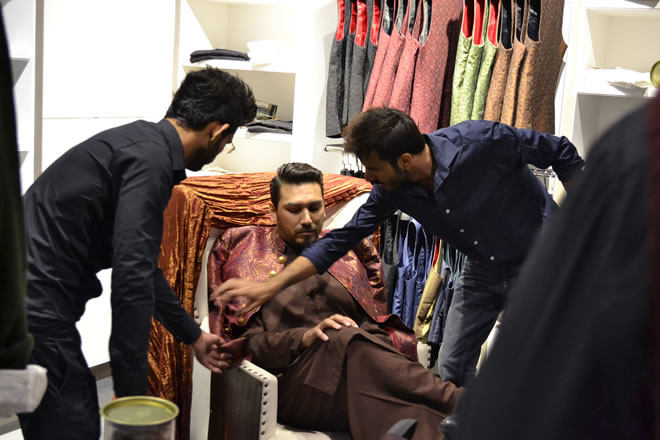 Amir Adnan, known for his signature cuts and regal menswear hosted a Blogger's Style-Storm day out at his austerely elegant flagship store at Dolmen City Mall, 2nd floor. The day was filled with music, food and zealous K-town bloggers who picked and styled their looks that ranged from eastern to western wear.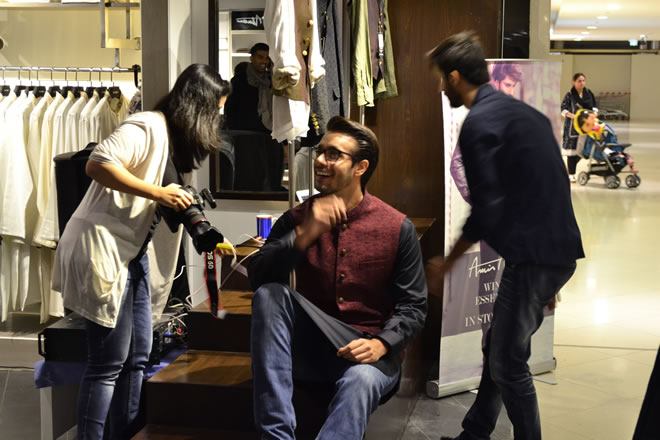 In an activity to promote Amir Adnan's master craftsmanship in collaboration with dapper looking bloggers, Blogger's Style-Storm day out made every outfit look wearable and relatable off the racks and off the ramps. The boys picked out their looks from Amir Adnan's 100-sherwani collection as well as the Winter's Essentials.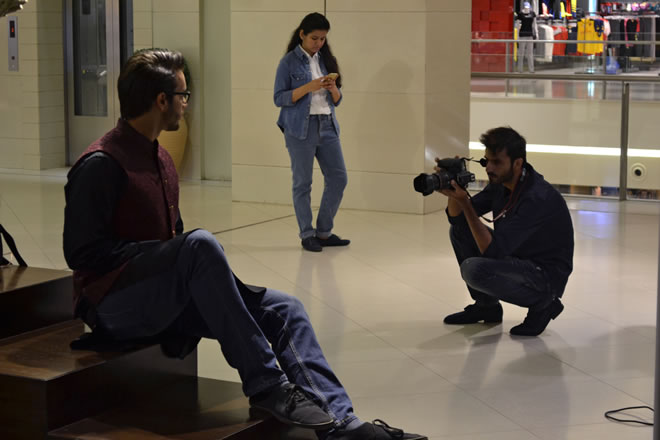 Amir Adnan's 100 Sherwani collection showcase a hundred different designs and styles for the groom at all Amir Adnan stores nationwide. The idea is to make the sherwanis readily available for anyone and everyone who's interested in looking and picking out the sherwani off the racks without going through the process of ordering and waiting.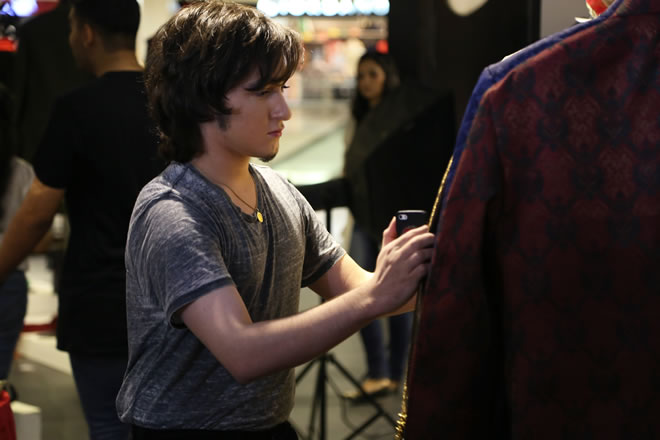 The Winter's Essential collection brings forth statement making waistcoats, chinos, linen shirts, suede shoes and loafers as well as classic knitwear including mufflers, shawls and sweaters that makes every avatar look chicly masculine.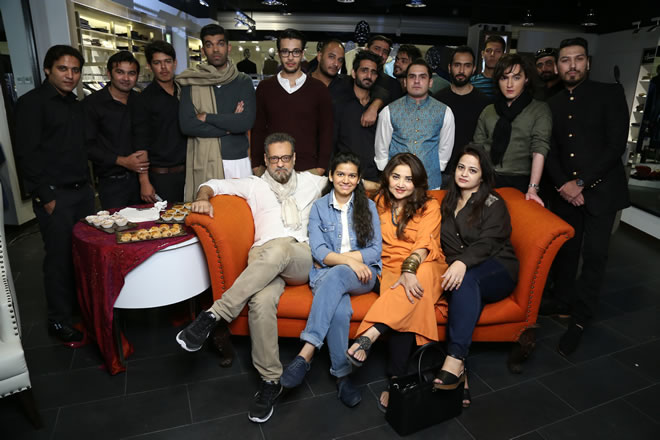 The boys, included:  Amir Bukhari, Asad Salman Malik, Muhammad Moiz, Nasr Qazi, Umair Mirza and Yildrim Butt; who modeled under the guidance of the ace-photographer Khawer Jadoon as Dj Asif dropped some hip-beats to get everyone in the zone.  The grooming and styling for the models were done by the visionary team at Ngents (Nabilas) and the shoot-concept was directed by Naveen Qazi.