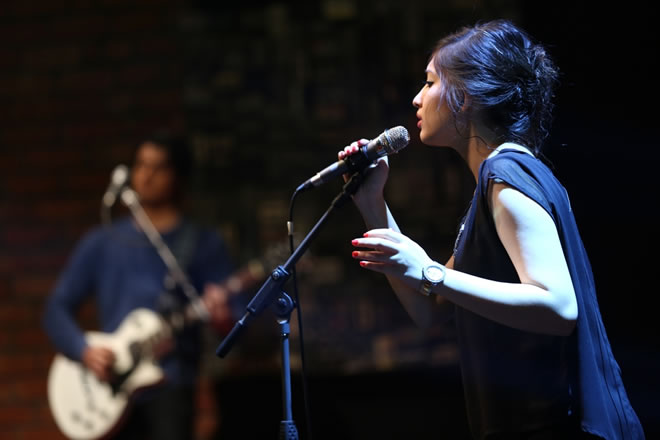 Since its debut in 2012, Nescafe Basement has discovered some of the most promising music talent of the country and provided musicians an amazing platform and opportunity to become successful artists. While the show has undoubtedly established a huge following, which keeps growing with each season, there are a few artists in particular who have shined the brightest.
From releasing their own music videos, performing at top commercial and corporate gigs, receiving critical appraise and international awards, some impressive participants stayed in the public eye even after the seasons ended. Here are a few of the many success stories the popular youth show has produced: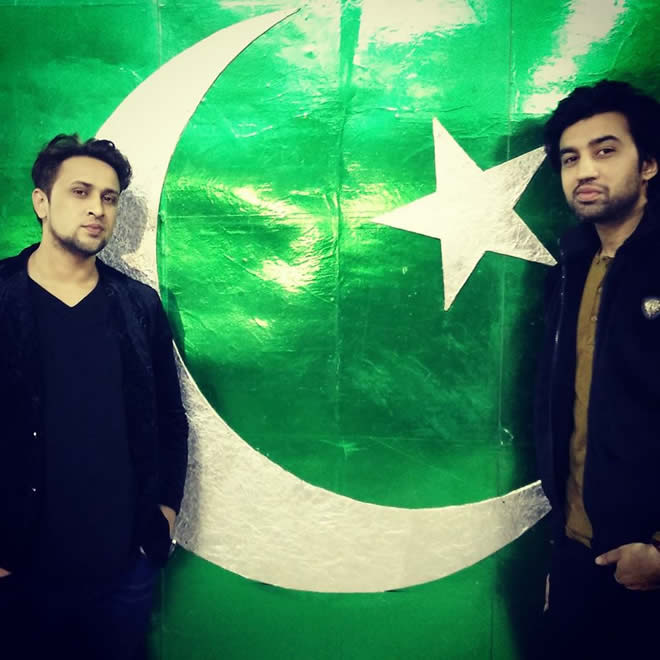 Soch: The Lahore based band, which just recently collaborated with former Vital Signs vocalist Junaid Jamshed, has set the bar high for the show's participants. Soch performed their original song 'Awari' in the first season of Nescafe Basement. The song was later taken up by Indian director Mohit Suri for his movie Ek Villain in 2014, which went on to become a global hit.
The band has been nominated for the 'Best Composer' category for Ek Villain alongside Mithoon and Ankit Tiwari at various prestigious international awards including IIFA (International Indian Film Academy Awards), Filmfare and GIMA (Global Indian Music Academy Awards). The boys also brought home the Life Ok Screen Award trophy. In addition, Soch has contributed to the OST of Asad-Ul-Haq's directorial debut Dekh Magar Pyaar Se with the tracks Kabhi Kabhi, Tumhein Dillagi, Kaala Doriya and Neray Neray Vas.
"Being a part of Nescafe Basement has been an experience of a lifetime" – Soch
Parizae Azhar: The youngest performer to feature on the show so far, Parizae was just 15 years old when she was discovered by mentor Xulfi. She has been a part of the second and third seasons of the show, and her covers of Adam Lambert's What Do You Want From Me, Nazia Hassan's Boom Boom and Ed Sheraan's Give Me Love remain to be some of the most popular tracks ever produced by Nescafe Basement. Parizae has recently been spotted being interviewed on top-notch TV shows, and is also regularly performing at concerts nationwide. She now plans on writing and composing her own music.
"Nescafe Basement has been a life changing experience. I was a shy girl with very little confidence as I was the youngest out of everyone. The show helped me gain experience in singing with a proper band and I also got the chance to do backing vocals. I plan on making my original songs now. I'd love to pursue music as a full time career" – Parizae
Bilawal Lahooti: The Karachi based drummer has been featured in the second and third seasons of Nescafe Basement since being discovered by the show. Besides being a part of his own band Overdose, Bilawal is also currently performing as a session player for mainstream live acts such as RoXen and Call. He has also had a chance to perform drum duets with Gumby, the pioneer drummer of Pakistan.
With auditions for Nescafe Basement Season 4 just coming to an end and Xulfi having finalized the talent for the upcoming season, viewers can rest assured, based on the discovery of artists from previous seasons, that once again an immensely talented bunch of aspiring musicians will aim to be featured on the show.