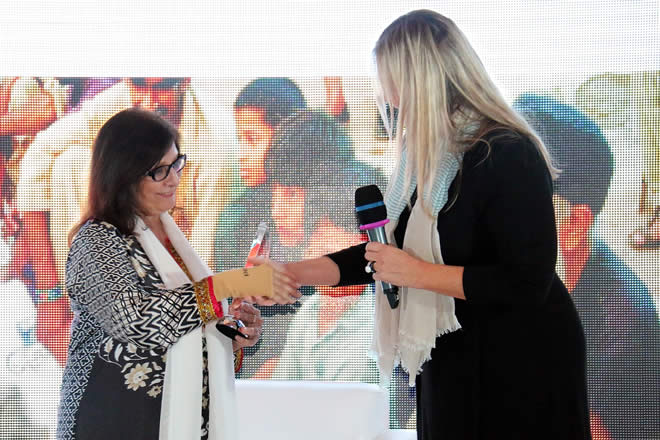 President HUM Network and recipient of the prestigious Pride of Performance Award, Sultana Siddiqui has been bestowed the Local Hero award at the launching ceremony of global news and current affairs television channel DW News for her outstanding achievements in the field of entertainment and her contribution towards highlighting issues faced by women in the local society.
The new DW world's local hero awards are for people who rely on global insights and who think, reflect, reconsider and innovate.
The awards ceremony was held at the launching ceremony of DW News in Pakistan which was attended by the who's who of Pakistan's mainstream media industry. DW News Pakistan is launched with a focus to portray the soft image of the country and highlight the local heroes who play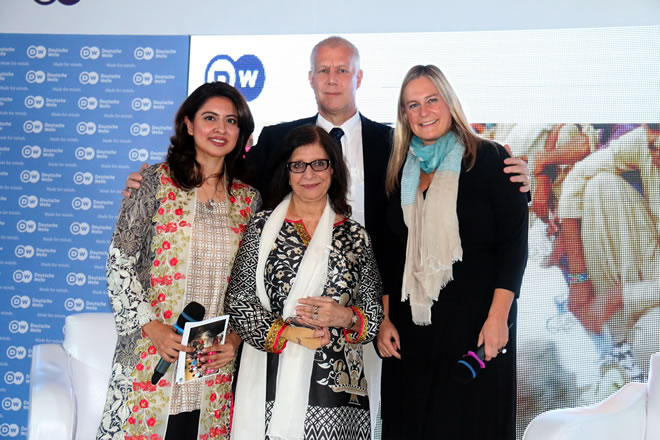 their part in building our society.
While receiving the award, Sultana Siddiqui said, "It is an honour and very humbling for me to be selected for the first "Local Hero" award in Pakistan by DW. I believe there is much more to this country than what is highlighted in the global media and it's about time that the positive aspects of our country are portrayed on a global scale.  Kudos to DW News for this initiative of highlighting our local heroes and bringing our positive stories in the limelight.
DW has launched its new flagship channel, with a renewed focus on international news and interactivity. The new DW provides viewers with a comprehensive package of news and analysis with increased coverage of the world's most-pressing issues. DW will continue to deliver everything that audiences have come to expect from Germany's international broadcaster – clarity, precision and reliability.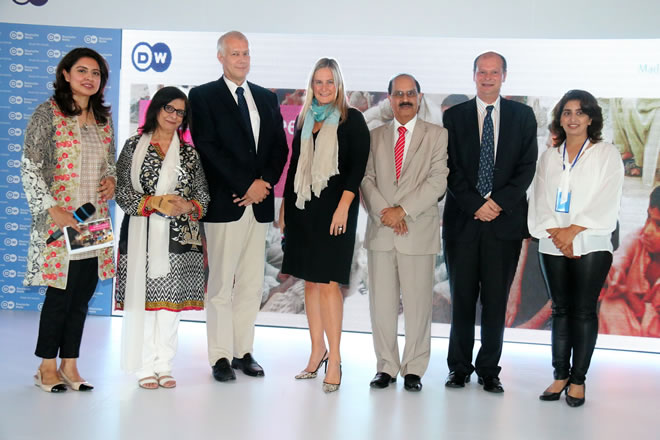 The new DW is even more modern and interactive, with 24 hours of continuous news coverage in English and an increased focus on social media. DW's team of trusted journalists will be reporting from a remodelled DW studio, with a sleek, modern design and updated features.