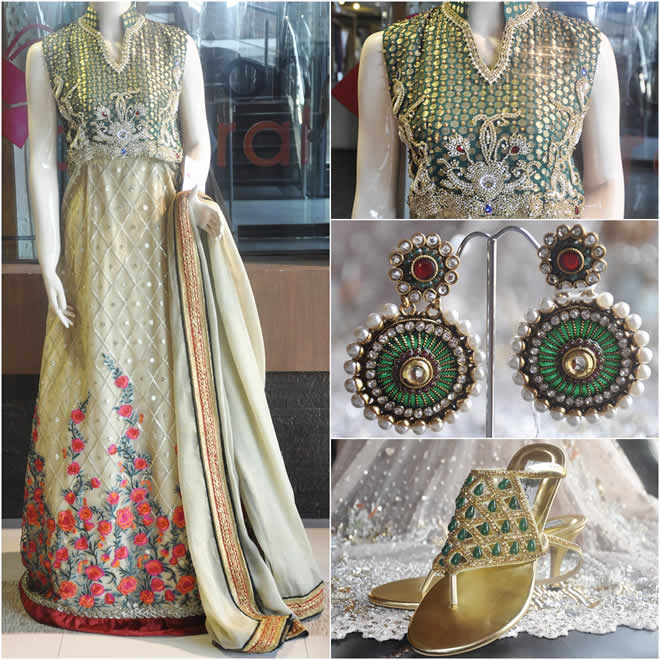 Follow the expert advice for selecting and buying the best designer essentials package for your wedding party.
Trendy Embroidered Designs Lehenga Choli Dress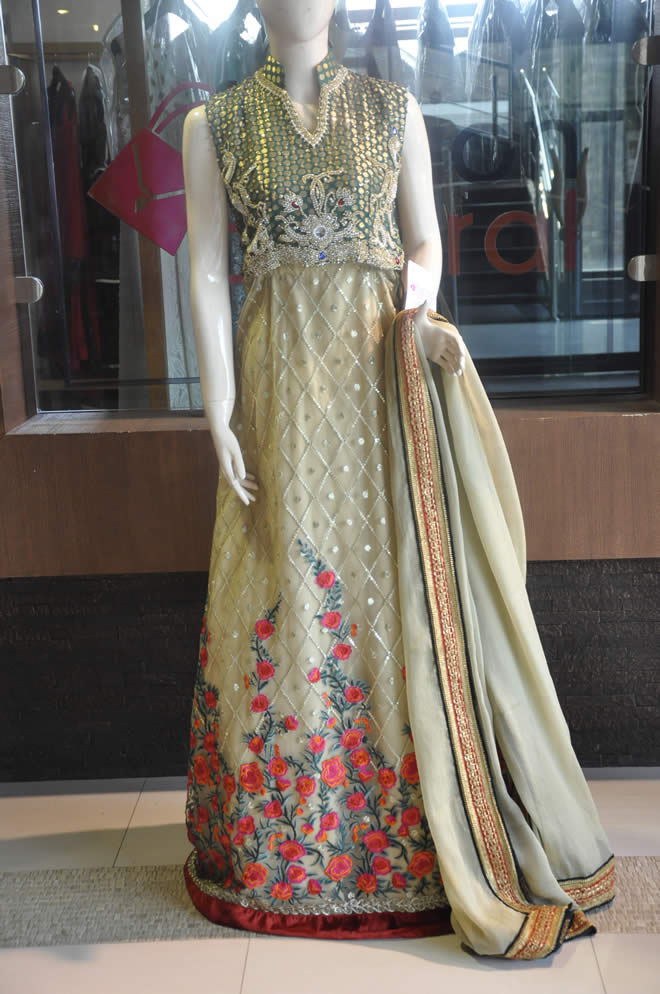 A Stunning multi colored embroidered lehenga choli with dupatta is a perfect dress for a party! Created in an all over chiffon fabric with green banarasi embellished work on the neck and bodice embellishments. The measurements of this dress included Chest (19), Waist (17), and Length (51).
Silver & Green Earing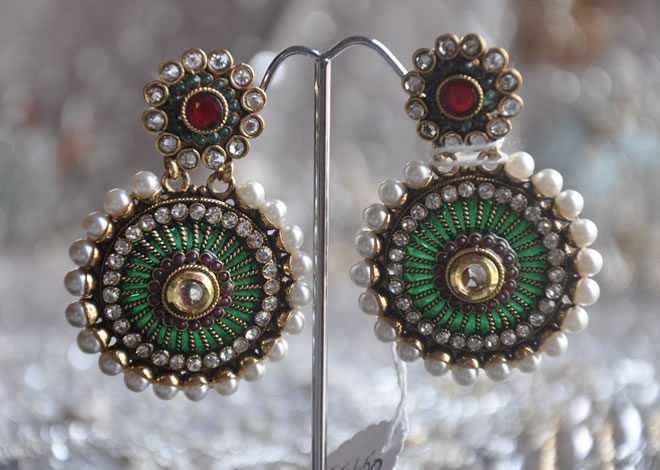 A stunning pair of sterling silver earrings with tourmaline.
Green-Stone Golden Party Heels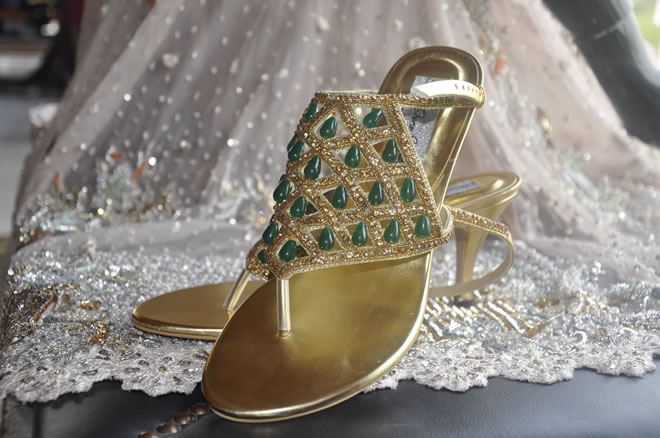 Green stone embellished heals is available in both medium heal. Embellished green stones with beads and sequin detailing is a must-trendy style of the "Head Over Heels" Formal Range.
Lehenga Choli, Earings & Heels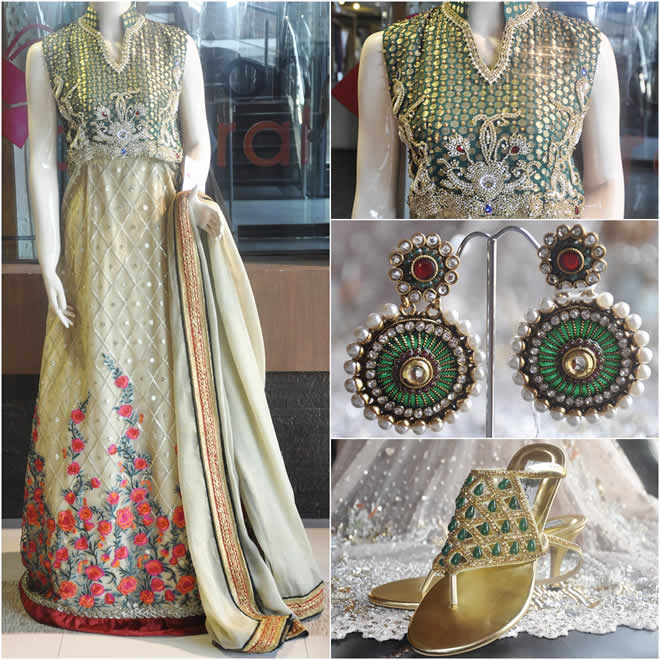 1. Trendy Embroidered Designs Lehenga Choli Dress (3 Pcs)
2. Silver & Green Earing
3. Green-Stone Golden Party Heels