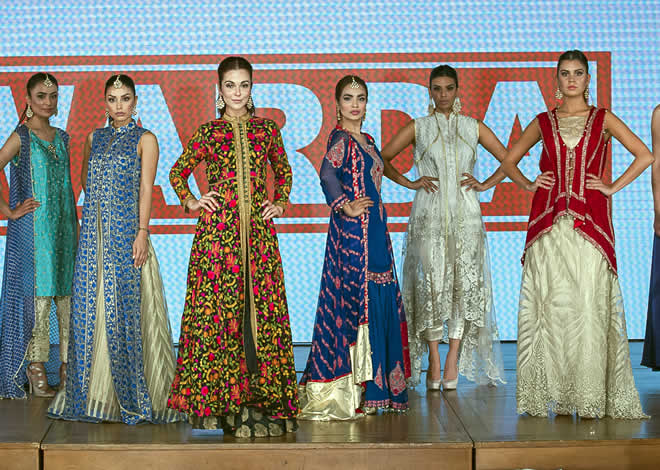 Like previous shows, Pakistan Fashion Week – 8, was held at the highly prestigious venue of Central Hall Westminster, the 17th century architectural gem in London, was a successful event highlighting some of Pakistan's premier fashion labels.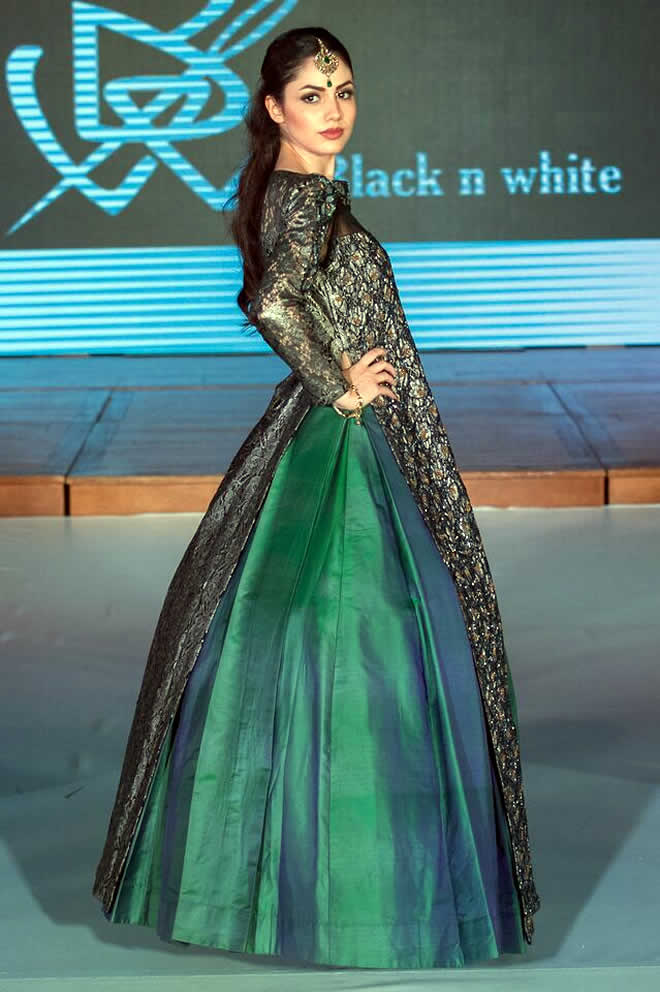 The two-day colourful event was attended by a large number of fashion following ladies of England who were delighted to see an array of fashionable clothes from Pakistan being displayed on the ramp constructed in the huge halls of the historical building on the 9th – 10th October 2015.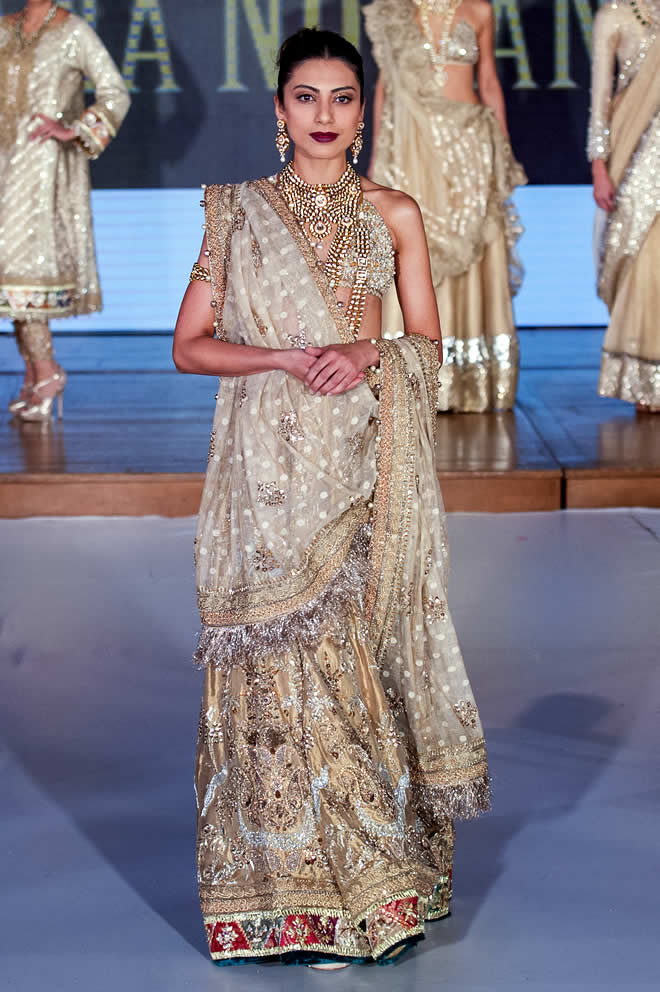 Riwayat's journey has been a successful one starting from its humble beginnings in 2011 to now showcasing more than 40 designers from the subcontinent and beyond. We promised an event reflecting the quality that is expected from us, and considering from the amount of positive feedback we certainly feel that we delivered a spectacular event.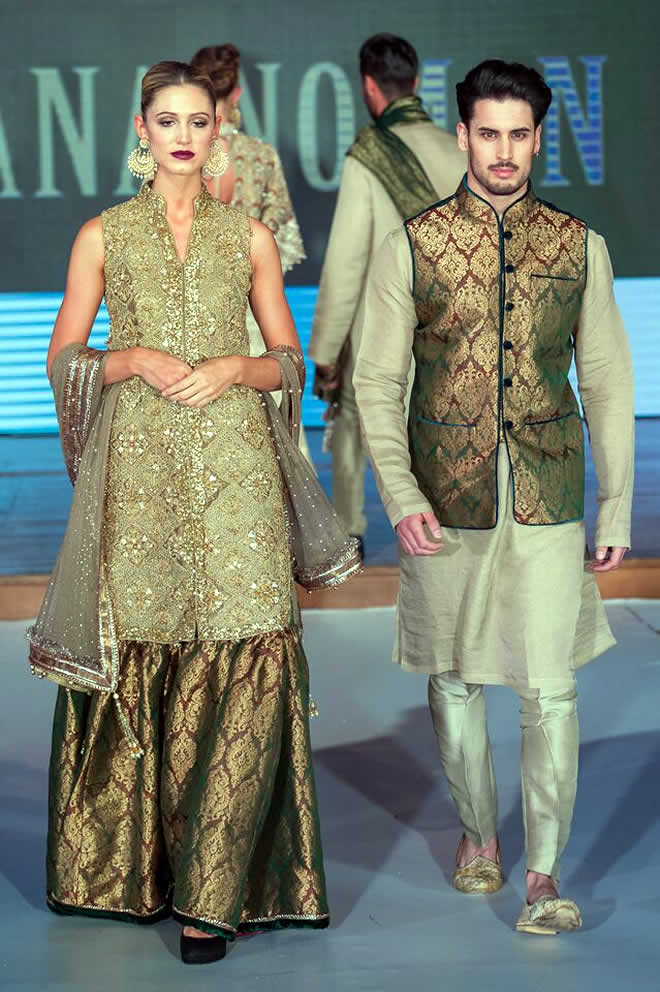 The two-day event focused on latest trends in Asian designer-wear including contemporary and formal/bridal selections, showcased by renowned designers including Sonya Batla, Arshad Tareen, Sara Rohail Asghar, Lajwanti by Ana Ali, Aisha Naheed, Black n White, Bombay Stores, Chic n Kari, Erum Khan, Hassan Riaz, Hamna Amir, Javandi, Khadija & Ubaid, Mashaal Moazzam, Moazzam Abbasi, Nadia and Sahar, Nafeesa collection, Ahsan's menswear, Novaira's Collection, Rana Noman, Rani Eman, Refat Naz , Romana Rani Minahil, Sadaf Amir USA, Saira Shakira, Shazia Kiyani, Somal Halepota, Stussh, Tania's Collections, Umshah and Warda Prints.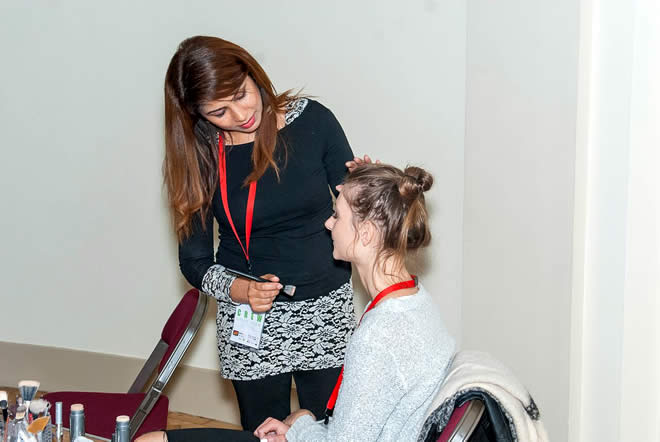 The fashion showings were followed by an exhibition by the designers, which is an integral part of our event. The hall exhibiting the designer's collections was packed to capacity on both days, with buyers and media flocking in to grab next season's fashion statements. Also present on the event were a large number of fashion bloggers and celebrities from countries like India and Pakistan.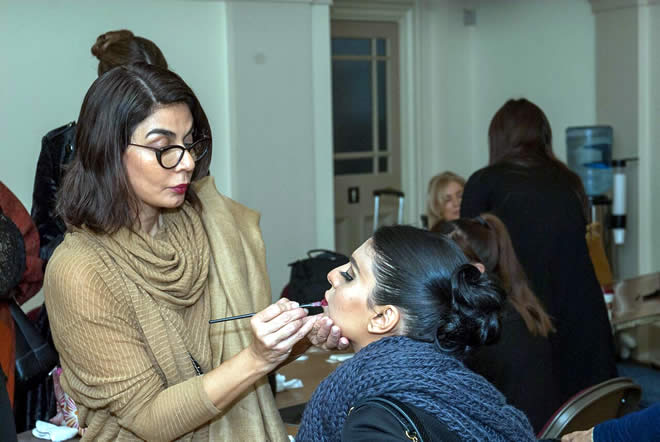 Hosted  by renowned TV celebrity Hajra Lalji, the fashion shows had models like Attiya Khan and Fauzia Aman along with a lineup of some very impressive cat walkers from London.With the support of the media giant ARY digital, Doekjae and Insync Advertising, Riwayat's success on their eight events has echoed around the places where Asian fashion is anticipated.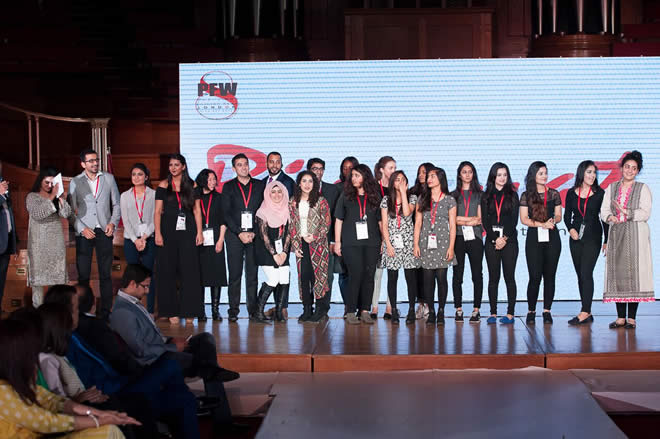 Riwayat has successfully established a reputation for being an able and reliable company to host events of high quality and promises to keep on bringing fashion and style of high quality to the fashion loving people living around the globe.