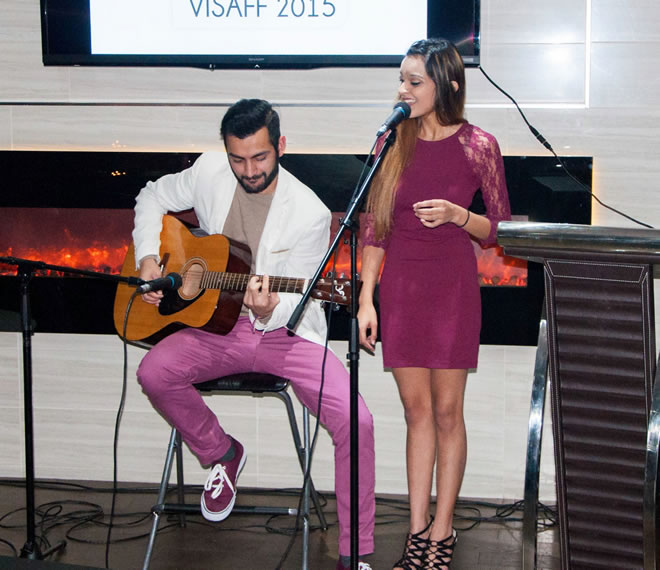 Daksh Kubba, lead vocalist of Canadian Indo-Pak band naQsh, entertained guests at the prelaunch ceremony of the Vancouver International South Asian Film Festival [VISAFF] where they unveiled their program for 2015. 
During his impressive performance, Daksh performed an unplugged medley of popular Arijit Singh songs. Entertaining the audience with his delightful vocals and guitar skills, Daksh's performance turned out to be one of the main highlights of the night.
The festival is held every year to celebrate the best in contemporary South Asian cinema from around the world. VISAFF 2015 will be screening from November 27th to 29th, 2015 in Vancouver, Canada at SFU Woodwards Goldcorp Centre and showcasing a number of critically acclaimed films including Pakistani film Dukhtar, which tells the story of a mother who sets out to rescue her 10-year-old daughter from an arranged marriage.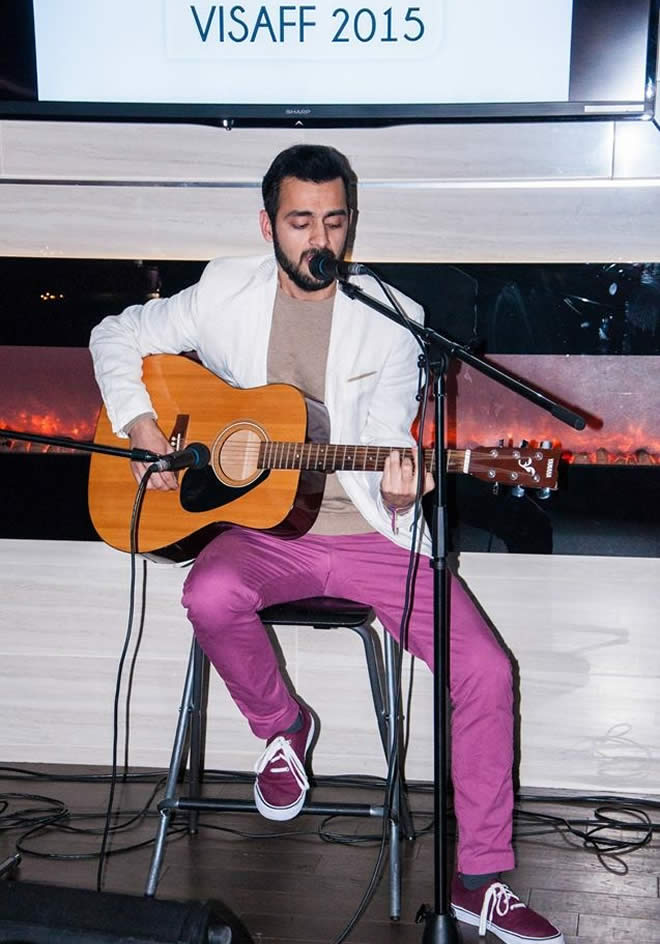 Speaking about his performance at the festival's prelaunch event, Daksh says, "I enjoyed myself immensely and it is always a pleasure to perform for an intimate crowd celebrating the coming of an amazing festival of film, as much as it is to perform in front of thousands of people".