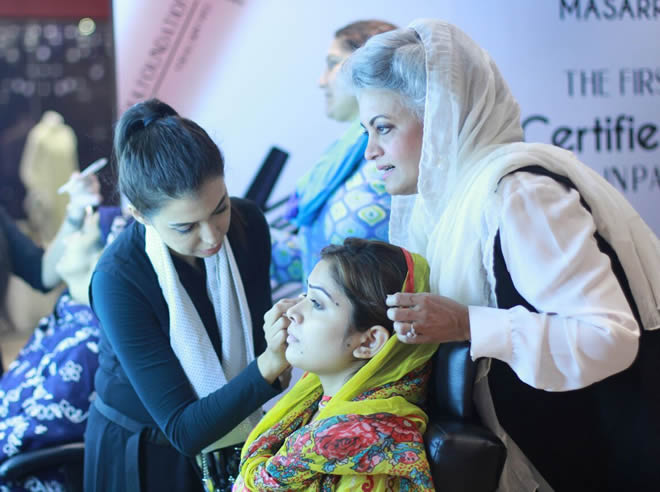 Masarrat Misbah, an entrepreneur, a philanthropist and one of the pioneers of the hair and beauty industry of Pakistan with the Depilex Group which hosts Pakistan's largest chain of salons, Depilex Beauty Clinic and Institute, launched the first of its kind Masarrat Makeup Pavilion in Pakistan, located at Fortress Mall in Lahore.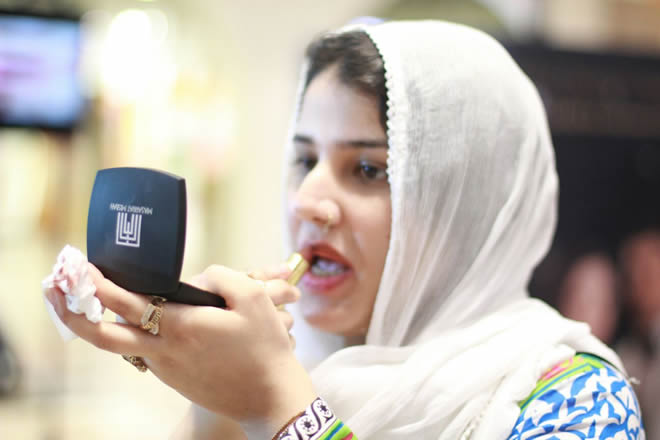 Masarrat Makeup is the first Halal Certified Makeup brand to launch in Pakistan, not using any harmful chemicals or intoxicants in the entire product range. "The launch of Masarrat Makeup Pavilion in Lahore is another landmark for the Masarrat Makeup brand," comments Masarrat Misbah. "Inshallah, in the coming month we plan to add many such Makeup Pavilions for Masarrat Makeup across the main cities of Pakistan, as well as increasing our presence in the key beauty & cosmetic outlets all over Pakistan" she further added.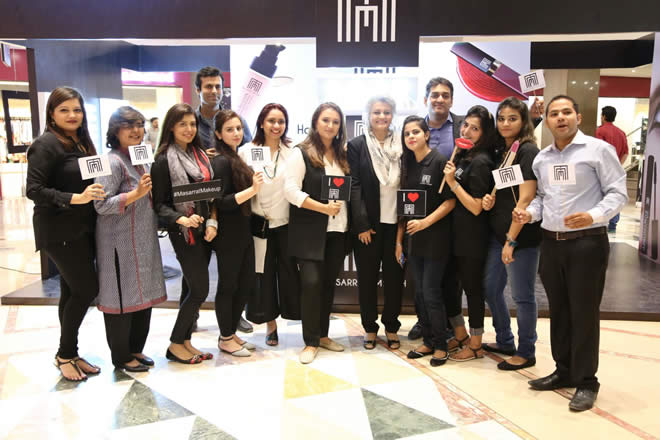 The Masarrat Makeup beauty consultants were at hand to conduct a unique beauty activity to celebrate the opening of the Masarrat Makeup Pavilion, where customers got a chance to avail free makeovers using the Masarrat Makeup product range.
In addition to the gorgeous free makeovers, customers also got a chance to test Masarrat Makeup's cosmetics range and receive free consultation by Masarrat Misbah herself. Lahore socialites and celebrities were also present on the launch.