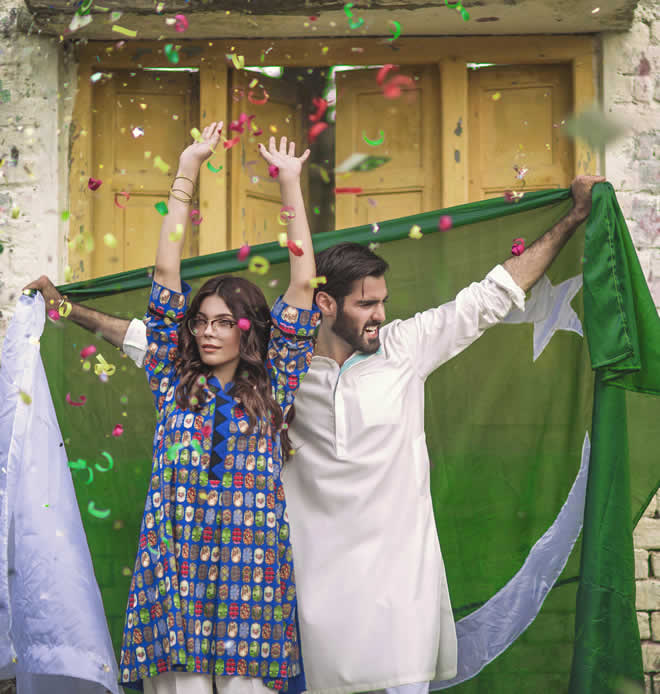 This independence day Sapphire celebrates the beloved motherland with the launch of their new freedom collection which will be stocked in the retail stores nationwide from 10th of August 2015.
The inspiration behind the collection is "Pakistan", reflecting on the Nation's undying hope of foreseeing a brighter future. It's a tribute to the optimism, cordiality and patriotism of Pakistanis. The collection is based on contemporary silhouettes and consists of 7 different designs of Kurtas for women and men, and signature men's waistcoat. The colour palette of the collection comprises of green, blue and grey.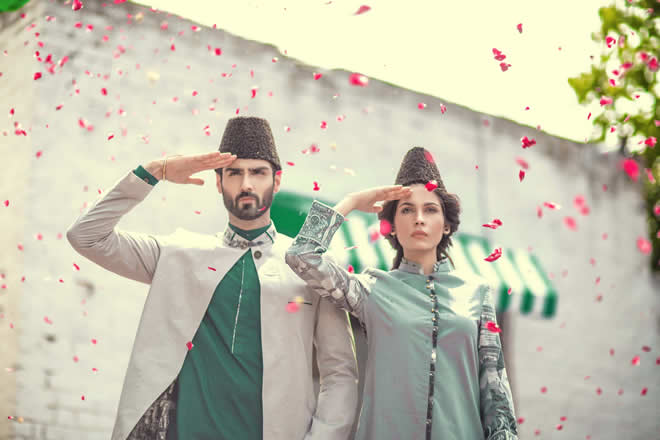 Speaking about the collection Nabeel Abdullah, director of Sapphire, on introducing the collection said "Independence Day is just around the corner and what better way to pay homage to our beloved motherland's 68th birthday, our freedom collection hitting the store on the 10th of August is all about embracing our heritage with confidence.
We wanted our people to be able to express their patriotism and feel pride in endorsing what truly is "made in Pakistan". Speaking about the collection, the creative director, Khadijah Shah said "Designing the Freedom collection gave us an overwhelming feeling of pride and was an absolute pleasure. The design philosophy of the collection is representative of our people, our culture and our land and is our way of celebrating Pakistan. Hope with this collection people will be able to enjoy a sartorial independence as well by giving expression to their patriotism."
Sapphire, a collaborative venture between the Sapphire Group and fashion designer Khadijah Shah of Élan, hosts a range of products which includes stitched day wear and unstitched printed fabric for women, scarves, a special formal range 'Naqaash', a menswear line 'Shikaara' and a range of precious and semi-precious stones jewellery called 'Nigeen'. With a price range starting from PKR 2,000, Sapphire's collection reflects an eclectic bohemian spirit through vivid designs and bold embroideries.