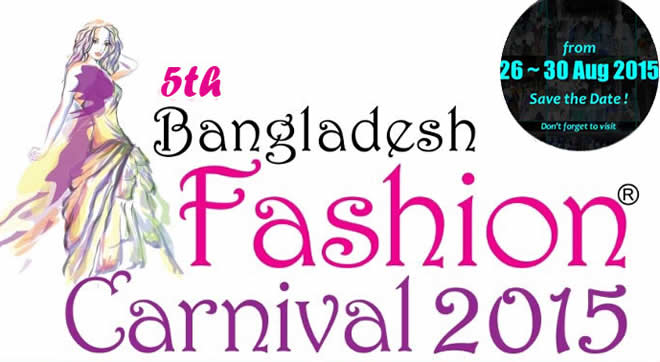 The Branded Exhibition on Apparel, Clothing & Fashion Products
Event Profile
With continuous success on the 4th Edition also, RedCarpet365 Limited in association with Freelancerz again brought to you, the well defined exposition, Branded as 5th Bangladesh Fashion Carnival 2015, from 26 ~ 30 August 2015 at Emmanuelle's Banquet Hall, Gulshan 1, Dhaka – Bangladesh. We are focusing on participants from entire South & South East Asia. This exhibition is targeted to huge Eid Ul Adha shopping & carrying a slogan as "Do your EID Shopping with us".
This event would project quality Fashion Products to the visitors from home and abroad. The local producers from different areas of Bangladesh will also participate in International Fashion Carnival; will have the opportunity to display their products to the buyer from abroad at this fair. On the other hand, the overseas participants would have opportunity to display their products to the consumer of Bangladesh where domestic market of consumer fashion products is expanding.
The foreign participants will also have the opportunity to display their state-of-the-art technology to the local producers and exporters. Besides, the participants will be able to identify business contacts with prospect of entering into subsequent business negotiations before Eid Ul Adha, So it's time to roll up our sleeves and use above discussed opportunities by Launching 5th Edition of Bangladesh Fashion Carnival in the Heart of Dhaka City.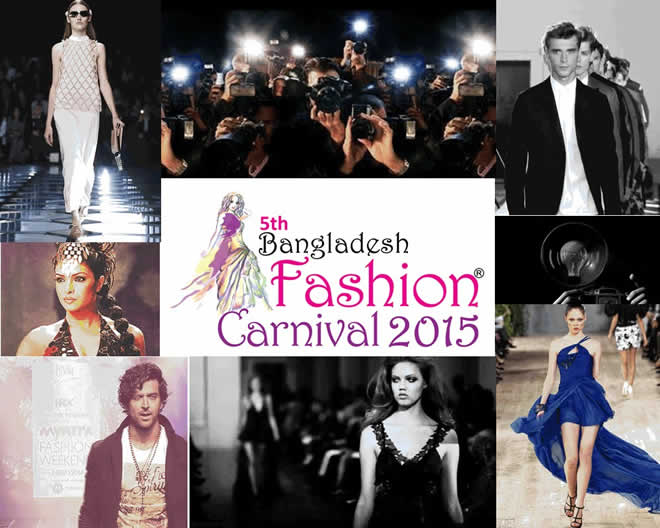 Profile of Exhibitors
Wide-ranging Choice of Quality Fashion Products with added Value. With a new will for offering best variety of Dresses & Fashion products with maximum espouser, advanced technology, better quality and competitive price.
Manufacturers & Producer can make the best use of this Fair Platform to introduce their latest range of quality products while buyers can take a closer look, at what they offer and discover its potentials. Both parties can take advantage of the occasion to pursue future business prospects and investment opportunities.
Main Products
Clothing [Men/Women]

Fashion wear

Fotuas

Home textile

Kurtas

Lawns

Online Boutiques

Premium Clothing

Readymade / Woven garments

Salwar kameez,3pcs

Shawals
Potential Products
Beauty Aids

Beauty Products & Equipment

Fashion House

Gift & Novelty Items

Handicrafts

Hijab
Household Goods
Jewelry & Accessories
Jute & Jute products
Leather & Leather Products