Fashion Central Multi brand store located on Fortune Mall, 20-A, Block C-3, Hussain Chowk, MM Alam Road, Lahore  bring together over 50 brands from all over Pakistan under one roof for an exclusive and jaw dropping shopping experience.
Trained and friendly sales staff, excellent location, ample parking and a gorgeous interior all combines together to offer a unique shopping experience. Fashion Central has everything from women to men's clothing and fashion wear.
Obviously the focus of the brand house is on Women's clothing where they carry from semi-formal, formal, casual to bridal clothing with names like Aisa Imran, Zeeshan Bariwala, Waseem Noor, Vasim Asghar, Viq, Imbias, MBM etc show casing their work.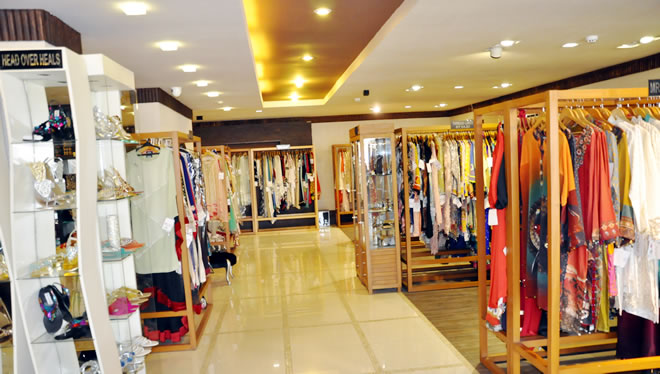 There are also attractions for the men and these revolve around menswear bridal shervanis, shalwar kameez, dress shirts, belts, cuff links and footwear. In the mens segment the focus is on Shalwar kameez with names like Munib Nawaz, Ahsan Khan, Hamza tarar, Ahmed Zubair and Hashim raza are showing casing their work. A significant appeal for the men is the customized tailoring.  Modern shervani collection is greatly available by designer Viq London.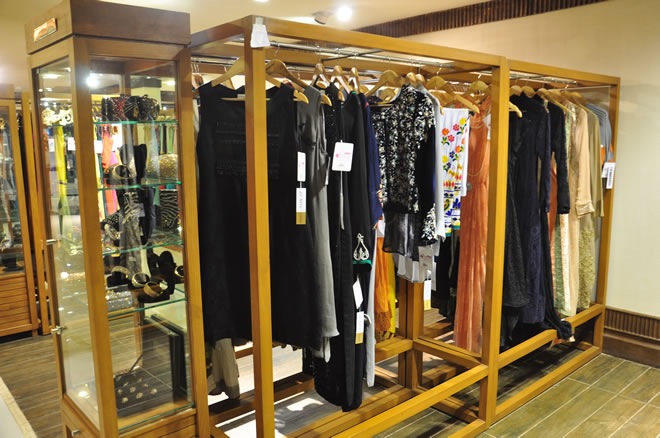 Recent addition to the offering is the western line by the famed Floyd by smith from Norway, Viq London, Rici Melion and our very own Elements Jeans. Combined together the patrons find all the price ranges and relevant quality items. Jewellery section is also decked out to fulfill women's needs for all the accessories. The designer available in jewelry category are Silversiz, Aura Jewels, Ya Nafy , Hamna Amir and many more.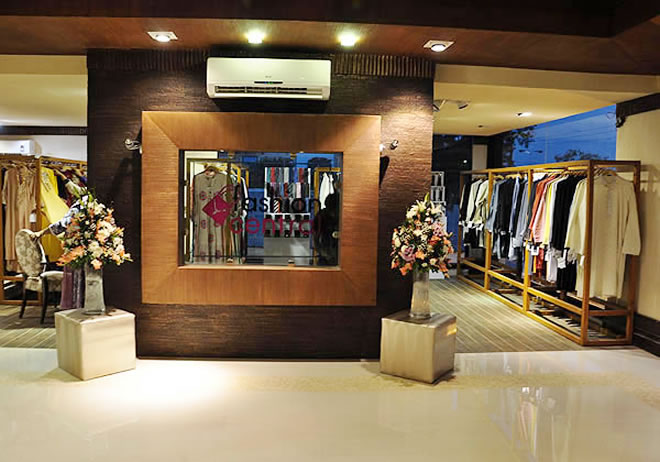 Fashion Central Multi-brand Store serves the dire need of fashion seekers by housing an array of 50 + top designers. The list includes Ahmed Zubair, Cresna, Grandeur, Heesham&Raza, Imbias, Element, Sikka, Ahsan Khan, Muneeb Nawaz, , MINSA, Abeer Jawaid, Le-Reve, Natasha Yaqub, Indifference, Fashion Exchange, Monica Pracha, Nayna, Rehan And Muzammil, Sana Barry, Sugis, Titch N Stitch, Uzma Sheraz, Waseem Noor, Zeeshan Bariwala, Zunaira Sheraz, Saima Essa, Hayat Collection, Yasmin  Zaman, Khazina, Thread Line By Sajid, Ambreen Ali, , Ammara Mateen,, Afsheen Naveed, AH&A, Aisha Imran, Fahad Hussayn, Maria Khan, MBM, Midas, Saleha &, Nadia, Saima Ambreen, Vasim Asgher, Aleena Rehan Khan, Kaamdani By Iffat & Sonia, Fayon Lubna Naveed, Afsheen Mehboob, Sanam Agha, Fatima Tauqeer, Faraz Abid Sheikhu, Myna, Viq London, Black & White, Head Over Heals, Caprice, Rici Melion, Smyer By Sadia, Waleed, Fariha Kiyani, Ohm, Embalish andKhizer Samim Durani.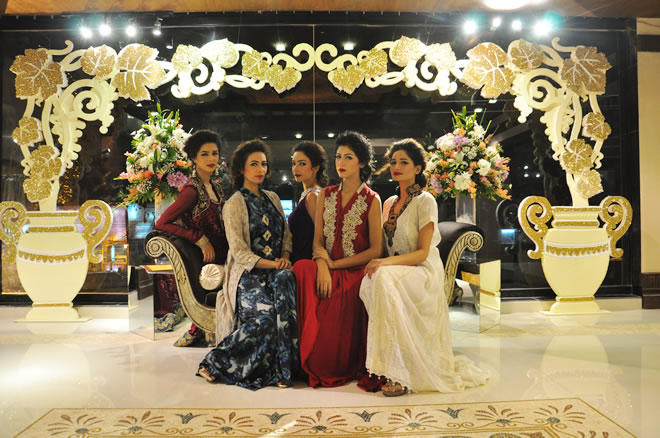 Enjoy your hassle free shopping experience at Fashion Central multi-brand store purpose-built facility spread over an area of 3,300 square feet.