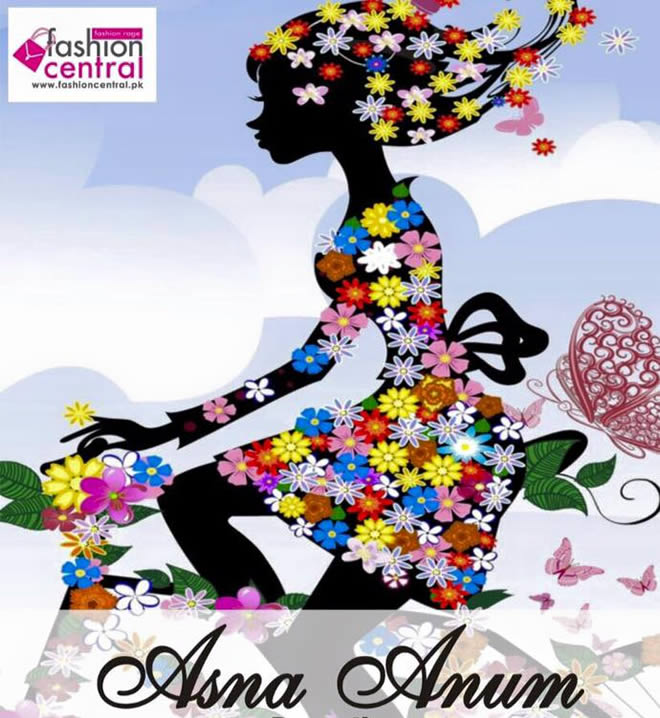 To witness the best Eid Collection with unique concepts "Asna Anum" collections will be on showcase for consecutive 2 days starting from Sunday till Monday at Fashion Central MM Alam Brand Outlet fortune mall, 20-a, block c-3, Hussain Chowk, MM Alam Road, Lahore.
The feel of summer is noticeable and accompanying the weather change is also the change in mood and apparel needs. Based on the great response at previously held exclusive designer collection, Fashion Central has immediately geared itself up to satiate some more fashion desires of fashion seeking ladies. 
An immediate step that needs to be shared is the fresh launch of a clothing brand "Asna Anum". Uniquely stylized dresses will  be retailed at Fashion Central mm alam brand outlet on June 6th till June 7th.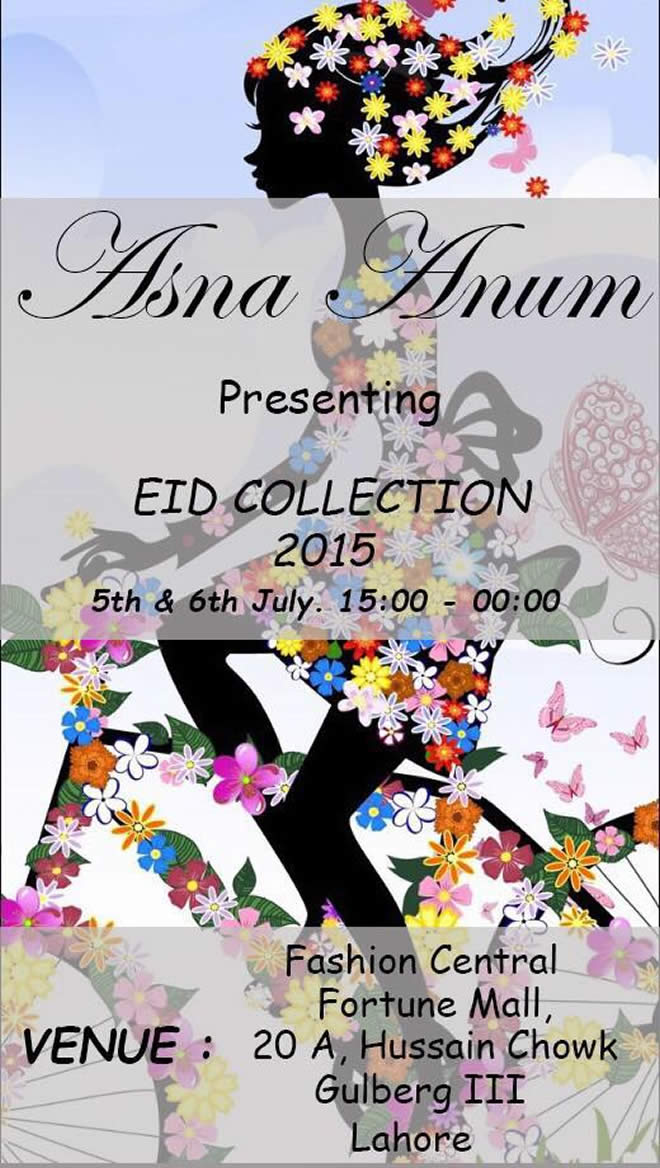 The "Asna Anum" Clothing Range has been designed especially for the girls of metro cities to reflect the inner personality through captivating style and glamor.
The new trends are there and whether you have a preference for modish ready-to-wear or customized your clothes most suited to your physique, Fashion Central Multi Brand Store  is your eventual Hassel free Shopping Hub.
So gear up to avail this attractive buying opportunity in Lahore and grab the best designer Eid creations  by "Asna Anum".