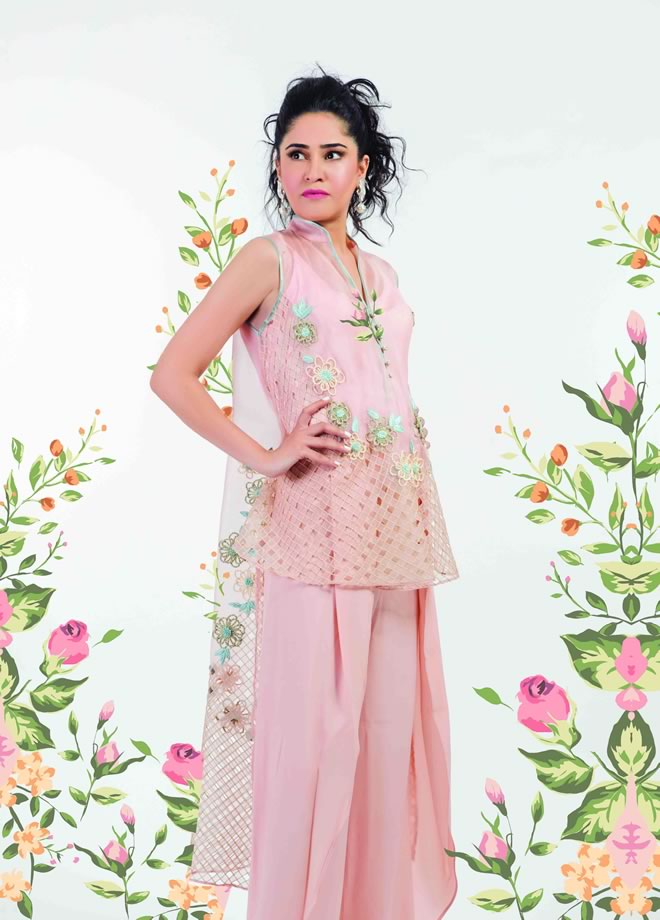 After the critical and commercial success of her collection Zingara, showcased at Telenor Fashion Pakistan Week Spring-Summer 2015, the acclaimed designer and Chairperson of the Fashion Pakistan Council, Sanam Chaudhri, is set to launch the Zingara Eid Capsule Collection.

Speaking about the label's Eid collection, Sanam Chaudhri said, "After the success of Zingara at TFPW2015, we decided to launch a capsule extension of the same collection for Eid. It is important to create a collection of fashionable Eid-wear, which is comfortable in the heat and chic for the festive occasion. With the Zingara Eid Capsule collection, we have used a soulful palette of pinks, beiges, sky blue and white offering the right mix of practicality and elegance."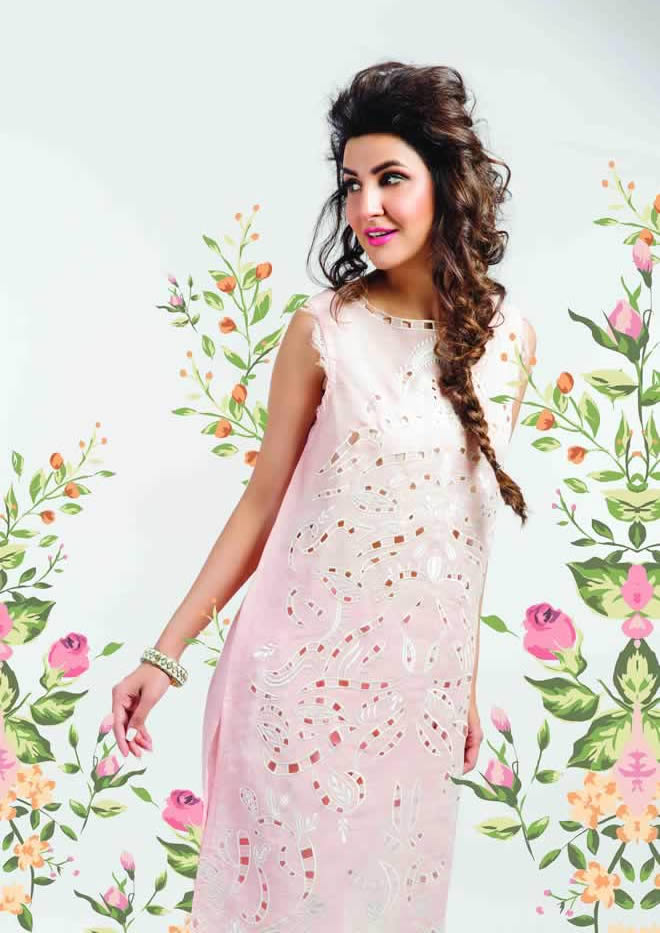 The Zingara Eid Capsule collection has been designed in cotton voil, chikan, pure silk and net. Charming floral motifs decorate chikan and cutwork templates accompanied by Sanam Chaudhri's signature embroidery. The collection includes layered asymmetrical tunics and blouses with both wide-leg and cigarette pants. From tunics to cropped tops, each ensemble is a separate statement of dare and delight.
Sanam Chaudhri's Zingara Eid Capsule collection will be available at Ensemble Dubai from June 25th and Ensemble Karachi on July 4th – as well as Labels, L'atelier and Fashion Pakistan Lounge in Karachi and Lahore.