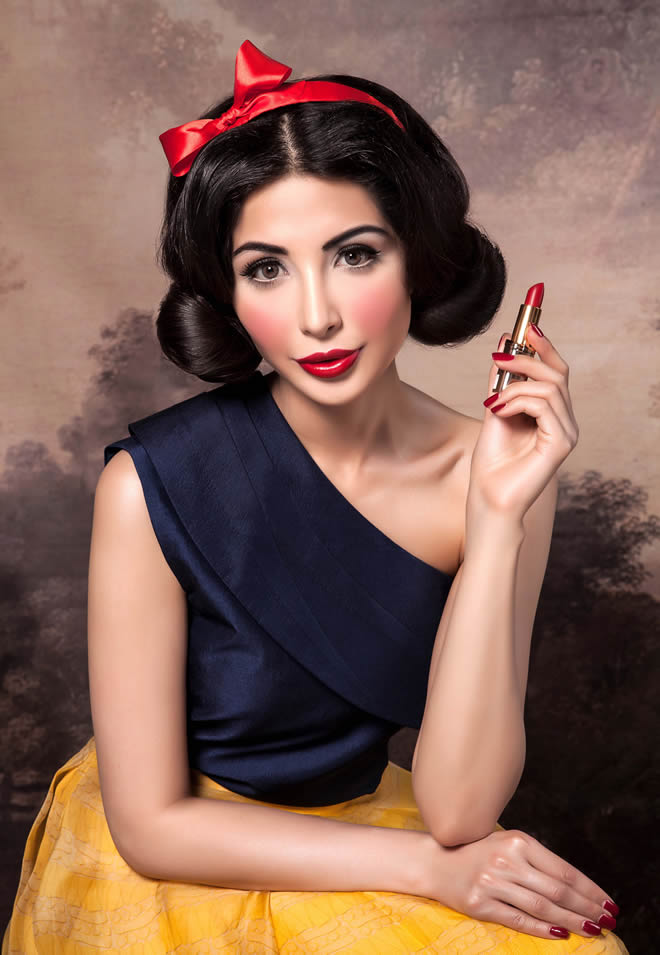 With fifteen shades from five different color families, the L'Oréal Paris intends to make every woman's 'color ever after' a real possibility. L'Oréal Paris Color Riche combines a series of rich ingredients to create a range of lipsticks that provide comfort and protection with maximum color intensity. The range is one of a kind in its use of jasmine, iris, and violet to create a memorable fragrance for the iconic lipstick collection.
The collection features shades of reds, oranges, plums, pinks and nudes captured in an enchanting fairytale themed campaign #coloreverafter. The campaign has been inaugurated by the first enchanting character out of a series of five. The official shoot features a series of familiar fairytale characters dressed by well-known fashion designer Sania Maskatiya, and styled by international make-up artist Saima Rashid Bargfrede. The photography was done by Alee Hassan and the shoot was designed by creative director Hashim Choudhry in space provided by well-known furniture and interior brand Home Couture.
The campaign has also taken on a new fold with the first time ever augmented reality ads in Pakistan. The ads allow consumers to scan the ad with the downloaded Free Layar phone application to have a unique video appear on their phone in reference to the campaign. L'Oreal Paris has been the first brand in Pakistan to adopt this new trend of ads breaking the monotony of mainstream advertising.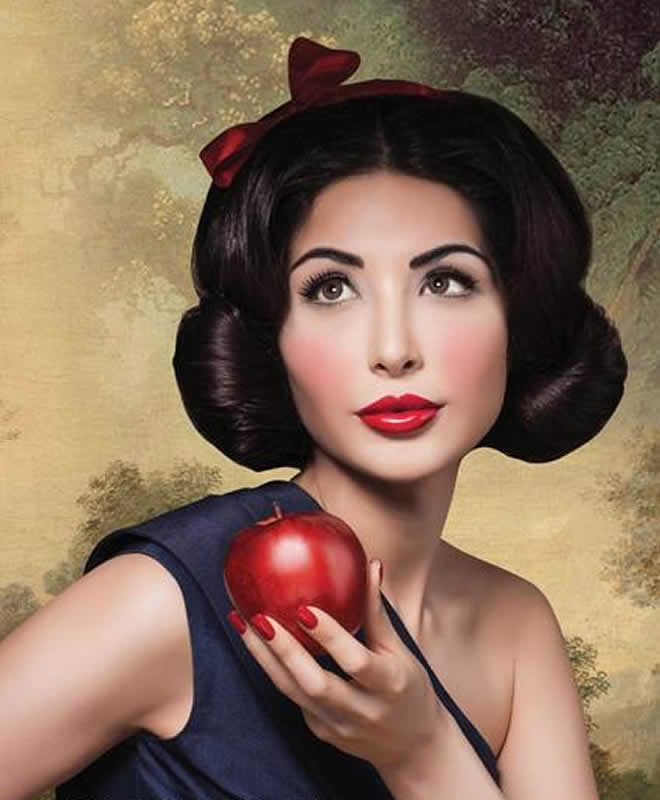 Speaking about the launch of the new L'Oréal Paris Color Riche #coloreverafter campaign, General Manager Consumer Product Division, Moazzam Ali Khan, said, "With this new campaign we are embarking on new technological territories along with creating a new fantasy-fairytale approach to lip color which is something unseen in Pakistan. We are excited to see the positive response to the campaign." In regards to the campaign, international make-up artist Saima Rashid Bargfrede said, "It was a surreal experience in recreating and reliving the fairytale experience inspired by the rich shades of L'Oréal Paris Color Riche. The brand is giving women all over a diverse selection of lip color to make their fairytale color ever after possible." Speaking about the Color Riche campaign, designer Sania Maskatiya added, "It was such an amazing experience, as we tried to capture the magic of fairytales and translate it into our clothes, combined with the richness of L'Oréal Makeup Designer Paris." Official L'Oreal Paris spokesperson, Mehreen Syed said, "L'Oreal Paris is committed to making every woman's #coloreverafter a real possibility with a diverse range of rich and intriguing lip colors."