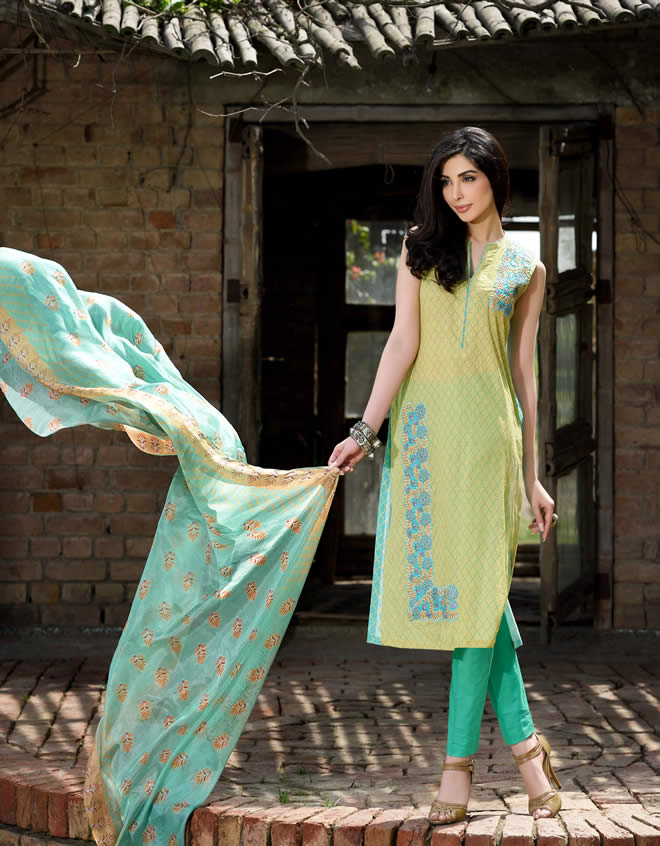 With the introduction of the Signature Series platform in celebration of their 65 Years of industry experience and in the spirit of channeling the international trend of cross brand synergy, leading textile brand LALA are set to launch their LALA Signature Series – Eid collection with seasoned designer Sonya Battla.
As the name suggests, the LALA Signature Series platform is one where the leading retail brand will collaborate with relevant and complementary brands to create, manufacture and retail specific collections throughout the year.
For its maiden Signature Series, LALA has partnered with the visionary designer Sonya Battla to introduce: #LALASignatureSeries x SonyaBattla – Eid Collection. Indeed the brands have worked together to put forward a contemporary take on classic prints that consist of 10 designs in fresh pastels that feature summer bursts of bright colour. The signature collection has been embellished with embroidered patches and satin finish on luxurious lawn, chiffon, silk and satin.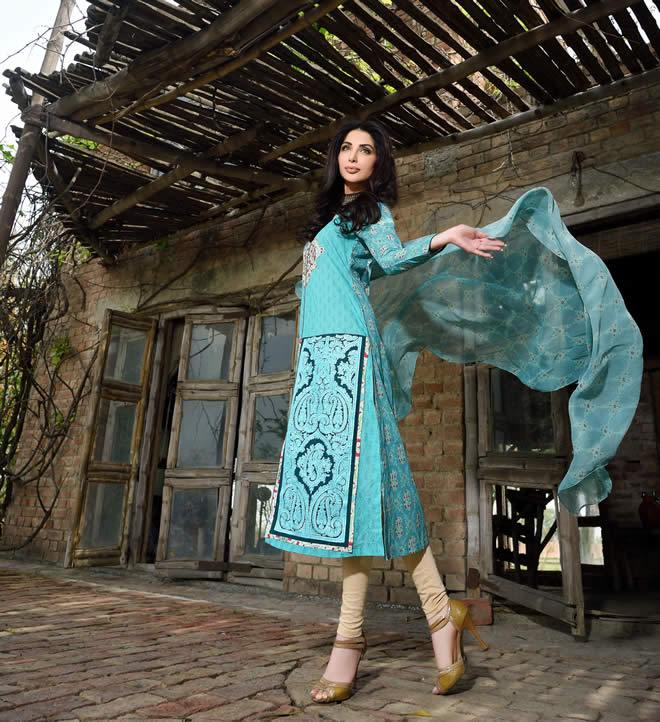 On the launch of LALA's Signature Series – Eid Collection and the first collaboration with Sonya Battla CEO LALA, Pervez Lala said: "The LALA Signature Series is an exciting step in a new direction for us, as we build upon our brand through the strength of mutually beneficial collaborations. With this concept, our resolve is to build a commitment to cross brand synergies, whereby we work with leading Pakistani talent in coming years to introduce new dynamic cross-collaborative initiatives through long term and ongoing collections and lines. Keeping this in mind we are introducing the LalaSignatureSeriesxSonyaBattla – Eid collection and are delighted to bring Sonya's design vision to our retail sensibility."
Indeed the Lala brand has today grown to encompass seven diverse retail brands providing accessible summer; midsummer and winter fabric ranges. Today, with their multiple decades of seasoned experience, Lala continues to provide quality material through custom prints throughout the year and has expanded exponentially within Pakistan, India, Bangladesh, the Middle East and the UK. The brand is best known for their seasoned experience in manufactured, producing and retailing quality textile with a commitment to principled trade.