After receiving rave reviews and praises from music fans for their comeback single Jee Loonga, South Asian rock sensation Mimaar is now ready to take their fans on a new musical high with the band's performance on the popular CityFM89 City Sessions, the first two videos of which have just been released starting from this past Friday.
Following the standard theme of City Sessions, the band is seen performing an exclusive and intimate set in the CityFM89 studios. The first video, which released on 15th May'15 featured the band performing their comeback single Jee Loonga. While the original has already proved to be a chartbuster, this version has been performed with raw passion accompanied by starkly contrasting, toned down instruments. The second video was released on 18th May'15 featuring Mizmaar's original song Pal, which was one of their biggest hits from the album Sitara.
Mashhad Shahryar showcases his vocal prowess with this frothy fresh version of the original. His vocals exude that great energy which is required in such acoustic rock numbers. The band also performed Thinking Out Loud (cover of original by Ed Sheeran), which will be released next week on CityFM89's official Facebook page.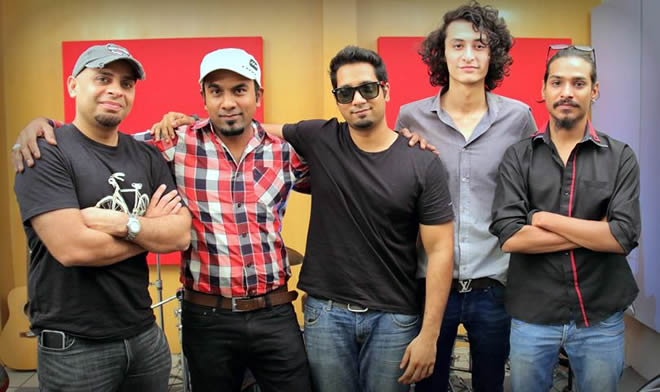 Sharing his experience of performing at the CityFM89 studios, front man Kashan Admani said: "Recording City Sessions at the CityFM89 studios was a superb experience. We love live performances and with City Sessions we got a chance to showcase Mizmaar's acoustic sound. We would love to revisit City Sessions in the future".